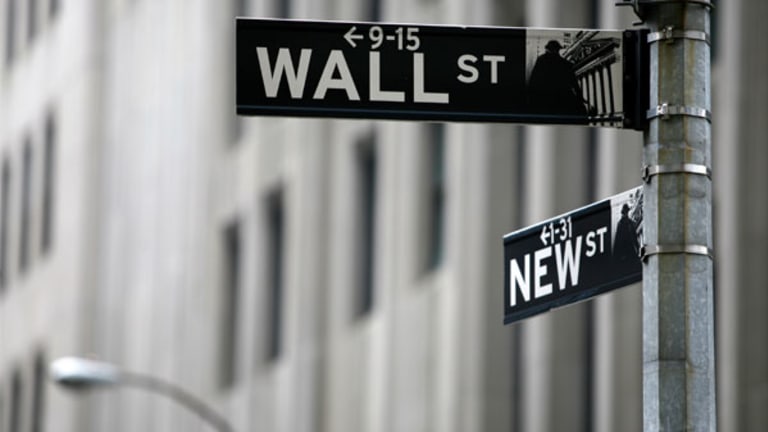 Publish date:
DOW, TJX, GOOGL: Jim Cramer's Views
Cramer shares his views on the loss of some of his theses. Dow Chemical, TJX and Google are among the stocks discussed.
Cramer shares his views on the loss of some of his theses. Dow Chemical, TJX and Google are among the stocks discussed.
Jim Cramer shares his views every day on RealMoney. Click here for a real-time look at his insights and musings.
Cramer: Mixed Is the Only Way to Approach These Earnings
Posted at 7:52 a.m. EDT on Thursday, Oct. 27, 2016

Every day a new judgment. Every day a strange set of data.
I've come to realize this is a decidedly mixed set of numbers. The entire combination, the entire pastiche of earnings, can only be viewed as mixed.
Last night was typical. Go on the Western Digital (WDC) - Get Report call. You will hear that personal computers are doing extremely well. You will hear that some of its product lines are sold out. Strong demand for drives and flash. It's incredible how good things are there.
Same with Texas Instruments (TXN) - Get Report , where industrial demand and auto demand are extremely strong, so strong that the company is brimming with cash, hence its decision to take the dividend to $0.50 from $0.38.
But then again when I spoke to Norfolk Southern (NSC) - Get Report last night, I didn't get a good feel for industrial demand at all. Auto down 4%. Paper and forest (housing) down 6%. Chems down 10%.
But there's Action Alerts PLUS charity portfolio holding Dow Chemical (DOW) - Get Report this morning and Du Pont (DD) - Get Report the other day and they have extremely positive stories to tell about chemicals.
Anything defense is fantastic. Anything that is housing is so-so, except for residential heating, vacuum air conditioning. Timber's weaker. Painting and cabinets and bathrooms are weak. Who can understand this stuff?
I know that there are some people who think that what's good is zero sum or created by stock repurchases or by acquisitions, the AT&T (T) - Get Report -Time Warner (TWX) deal and today's incredible $47 billion Qualcomm (QCOM) - Get Report - NXP Semiconductors (NXPI) - Get Report tie-up (aided by offshore cash).
I get that. AT&T was losing to Sprint (S) - Get Report and T-Mobile (TMUS) - Get Report . Qualcomm was too heavily into cellphones and not into the internet of things and industrial applications, the strongest area of the business.
All I can say is that's too narrow a way to look at it.
Mixed is how to approach it. That's the only way to approach it.
Action Alerts PLUS, which Cramer co-manages as a charitable trust, is long DOW, NXPI.
Cramer: 2 Secure Stocks Amid Hack Attacks
Posted at 12:51 p.m. EDT on Wednesday, Oct. 21, 2016

Sometimes we change our impressions of a company on the fly. Take Akamai (AKAM) - Get Report . Like many, I had come to think of the company as a commodity content distributor. But it has spent a fortune becoming the secure-from-cyberthreat content distributor and it paid off big time last night when it reported.
It reminds me of Proofpoint (PFPT) - Get Report , which is an email security company, another area of vulnerability.
This is all top of mind because of my interview last night with Preet Bharara, the U.S. Attorney of the Southern District of New York, who explained that the government is behind in its attempts to fight cyberterrorism.
The time has come where we need the private sector to step up because the government can't. We are connecting everything through smart systems, but they aren't so smart that they can't be hacked.
Email and Internet of Things at content distribution are all under fire and I thought last Friday's attacks would be a wake-up call.
Instead, in a far more pedestrian way, they were simply a wake-up call to buy the stocks of Akamai and Proofpoint.
That's not good enough from the national imperative, but it is always good to know why stocks are soaring, and in Akamai's case it's not because it is a content distributor, it is because it is a secure content distributor. One's a commodity, the other is proprietary.
Leave it at that.
Action Alerts PLUS, which Cramer co-manages as a charitable trust, has no positions in the stocks mentioned.
Cramer: These Are the Times That Try Our Theses
Posted at 11:58 a.m. EDT on Wednesday, Oct. 26, 2016

We don't want to lose more theses. The airlines were bedrock after we thought the bottom was put in with that last quarter, and then the best of the best, Southwest (LUV) - Get Report , throws cold water on the whole thesis with a projection of 4% to 5% passenger revenue per seat mile.
I remain steadfast that the group has bottomed and United Continental (UAL) - Get Report is the way to play it. But Southwest down here is quite intriguing. I am not saying ignore the negative story. I am saying 2017 will be better than 2016.
Aircraft itself as an industry would be under a challenge from Southwest's decision not to expand, but I think the issue is the type of aircraft. It's the mix. If you make the right planes, narrow bodies, you can coin money. If you make the wrong plane, wide bodies, you aren't doing as well.
Boeing (BA) - Get Report makes both. When you combine it with comments from United Technologies and Honeywell (HON) - Get Report , the thesis remains intact. Our suggested way is to buy Alcoa (AA) - Get Report because it is integral to the process, and with the split you are going to get a company that looks like Precision CastParts (PCP) , the company bought at a huge premium by Berkshire Hathaway (BRK.B) - Get Report , as well as a very cheap pure play on the commodity.
Net positive.
The home thesis, as I wrote yesterday, remains challenged and the bogeyman is purely housing turnover. I think this industry is part of the national funk that's plagued the country since the election rhetoric got so heated. You get rid of the election, you get rid of the funk. The way to play it would be to buy Home Depot (HD) - Get Report and TJX (TJX) - Get Report , the latter an Action Alerts PLUS name that owns Home Goods, much less expensive than the rest.
Candidly, I am confused by the end of the housing thesis story, given that we are building half as many homes as we did when we had half as many people in the country.
Again, though, I think it is all about the malaise, which can abate. I wouldn't sell my house right now. I would be a buyer as inventory rebuilds. But other than TJX and Home Depot, call me indifferent.
Still not sure about apparel. I think there could be a bottom being put in, but I recognize the group is still too overvalued on a P-E basis. It's tough to buy Under Armour (UA) - Get Report at 48x earnings with 20% growth rate, but I do think that at a certain price it's a go, and I do think that Nike (NKE) - Get Report can bottom here. I see Lululemon (LULU) - Get Report up on takeover talk and I think, while that is terrific, why wouldn't you just wait until a quarter that is supposed to have negative comps?
Play it with Foot Locker (FL) - Get Report , where you get UA, Nike and Adidas at a discount. (Foot Locker is part of TheStreet's Trifecta Stocks portfolio.)
Finally, Chipotle (CMG) - Get Report ? I know people are giving up on it. Remember, these cycles take 18 months to play out, meaning that the American people are finally able to forgive and forget after 18 months, which is what previous incidents tell us. We are only at month 10, so be patient or don't be there.
Just own Panera (PNRA) , which was just fine.
Autos? I know they have gone so out of favor as for GM (GM) - Get Report to catch a downgrade because of sentiment. You don't sell something because everyone else is selling something. I do worry about existential threats to car ownership, but not at $31 with an almost 5% yield, especially with the Chinese market doing so well. That's not peak auto, if you ask me.
Of course, these are retrospective. I can offer Twitter (TWTR) - Get Report -- no thanks -- Google (GOOGL) - Get Report -- why not wait at this point since it has hit an all-time high -- and Amazon (AMZN) - Get Report -- same deal but biggest total addressable market in the world -- as options, but I am thinking this is a market where it has paid to see them jump the gun, and I am sticking by that. (Under Armour and Amazon are part of TheStreet's Growth Seeker portfolio.)
Needless to say, don't want to bury the lead, but I think there could be a second day of down for Apple (AAPL) - Get Report --said so myself in a video I did with Jack Mohr -- but if you don't own any, by all means don't let me stop you from buying some.
Action Alerts PLUS, which Cramer co-manages as a charitable trust, is long AA, TJX, PNRA, GOOGL and AAPL.
Action Alerts PLUS, which Cramer co-manages as a charitable trust, is long

DOW, NXPI, AA, TJX, PNRA, GOOGL and AAPL.