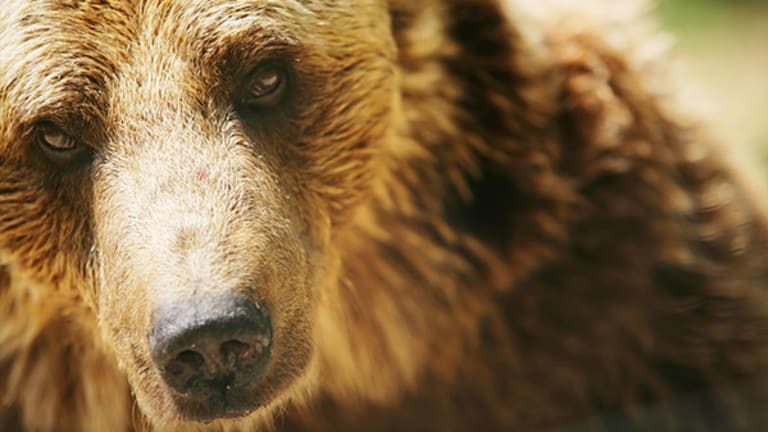 Doug Kass -- Sell in September or Get Dismembered?
Expect plenty of volatility for the rest of 2016 (or longer).
Was Friday's break from stocks' trading range of the past two months a confirmation of a market breakdown? To me, this is the primary question to ask following Monday's V-type rebound.
My answer is that Friday's correction could mark the beginning of a correction phase. I feel strongly that volatility -- which had previously been dulled -- will be an important character of the markets over 2016's remainder.
Let's do a deeper dive into this.
The Setup
The S&P 500 saw 44 straight sessions of the narrowest of trading ranges prior to Friday's schmeissing, with no moves of 1% or more in either direction.
But then, the index dropped 2.45% on Friday -- the largest drop since June's Brexit vote. This was seemingly triggered by worries over Federal Reserve rate hikes, which send the 10-year U.S. Treasury yield to nearly 1.70% -- its highest level since early summer (although the two-year Treasury yield remained unchanged).
As I mentioned yesterday, many high-yield defensive stocks (which are the most sensitive to higher interest rates) were among the worst casualties of Friday's high-volume decline. This happened even though such names had already faltered by more than 5% on average during the market's recent trading-range phase.
It's important to note that these dividend-payers' rebounds on Monday paled in comparison to Friday's drops. For example, the iShares Dow Jones U.S. Real Estate ETF (IYR) - Get iShares U.S. Real Estate ETF Report fell 4% on Friday, but only rebounded 1.5% yesterday.
By contrast, energy and financials -- which had already been improving during the market's recent range-trading period -- fared relatively well in Friday's selloff and rallied well on Monday.
All in all, yesterday's V-type rally was consistent with previous market drops over the seven-year bull market. However, the overall setup likely needs a deeper oversold condition to form to represent a lasting reversal.
Importantly, many Asian markets failed to move much higher following Wall Street's snap-back. And here at home, sentiment and momentum are neutral and no longer oversold. For instance, the 10-day CBOE put/call ratio is still elevated.
My guess is that it will take one to three weeks to develop an oversold condition and complete a correction. To put on my technical-analysis hat, such a correction should be contained (both logically and chart-wise) at 2,060 to 2,070 for the S&P 500. A break below that would represent something more serious, perhaps even a bear market's beginning.
What's the Contrarian View?
Now, regular readers know that I like to look at non-consensus contrarian views, as that at least puts us on guard for the unexpected.
In this case, I see two contrarian takes that we should consider, especially after yesterday's rebound.
A deeper selloff scares away the "buy-the-dip" crowd.
A series of selloffs occur, but the first dip is wrong to buy.
But regardless of anyone's view about whether Friday's downturn will precipitate a corrective phrase, I feel confident that Friday and Monday collectively marked a "character change" to the market stability that we'd seen over the past few months.
The Bottom Line
Even though I covered many of my shorts late Friday and Monday in premarket trading, I still support the notion to Sell In September or Get Dismembered. (Note: I began to reload on my long of the ProShares UltraShort S&P 500 ETF (SDS) - Get ProShares UltraShort S&P500 Report late Monday afternoon.)
The bottom line: Volatility and risk continue to look underpriced to me, and I remain net short.
A longer version of this commentary originally appeared on Real Money Pro at 9:12 a.m. on Sept. 13. Click here to learn about this dynamic market information service for active traders.
At the time of publication, Kass was long SDS and short SPY, although positions may change at any time.