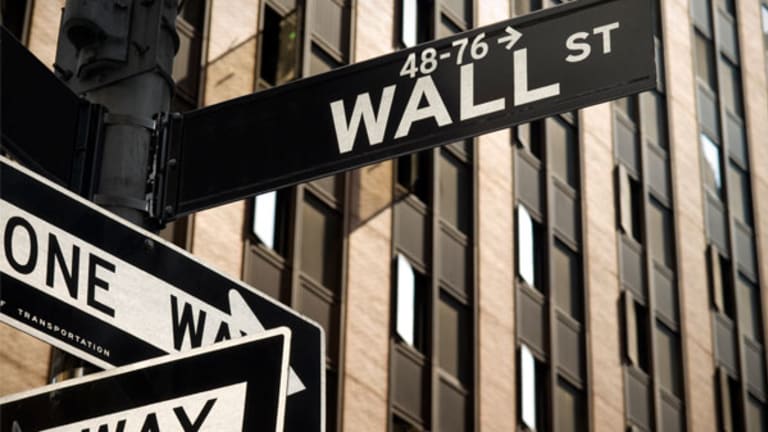 Cramer: Don't Sleep on Insurers' Strong Move
It's an unexciting business, but the rally is likely to continue.
Editor's Note: This article was originally published at 11:24 a.m. ET on Real Money on May 2. To see Jim Cramer's latest commentary as it's published, sign up for a free trial of Real Money.
NEW YORK (
) -- The relentlessness of the rallies in the insurers --
Travelers
(TRV) - Get Free Report
,
Hartford Financial
(HIG) - Get Free Report
,
American International Group
(AIG) - Get Free Report
and today
Prudential
(PRU) - Get Free Report
and
Cigna
(CI) - Get Free Report
-- is starting to bug people. I've got some bad news for you.
The rallies are probably not over. That's because we are seeing some extraordinary quarters. Prudential just blew the doors off the quarter, a combination of terrific growth in Japan, now a primary market, excellent pickup in life insurance sales and a remarkable resurgence of its fixed-income portfolio. Virtually anyone who had subpar, subprime assets that didn't start as subprime as investments is seeing them spring to back to life, and Prudential is an extra special example of that.
Cigna is just minting money in all sorts of insurance businesses, including managed care, health and accident insurance. What a remarkable comeback.
Hartford, which we own for
, showed a strength similar to Cigna's and had an excellent return on property and casualty, where everyone knows that premiums are going higher.
So did Travelers. The company never got in trouble with bad investments, and it has been able to raise rates and buy back stock pretty consistently. It bought back more than 40% of the stock outstanding in the last six years -- I call that a very real buyback.
Yesterday we saw the power of what happens when the mortgage insurance business turns. This has been a horrendous business, wiping out so many companies that offered it, in part because these companies designed models that showed that mortgage borrowers rarely walk away or default on home loans. That turned out to be dead wrong.
Now the survivors are starting to make hay while the sun shines. We saw two terrific quarters yesterday, from
Radian
(RDN) - Get Free Report
, my speculative favorite, and
Genworth
(GNW) - Get Free Report
, which is coming back from the dead. As bad mortgages, which are, I think, entirely reserved for, roll off, and new business comes in, the profits will just explode. Genworth actually reported a profit on this business just this quarter, and Radian is on the verge of doing so.
The two stocks have run, but I think they have much further to go, potentially doubles, when their principal competitor, the Federal Housing Administration, gets out of the business at the behest of Congress. They had been writing the lion's share during the downturn, but now the government agency is winding down the business, and that will allow for some super margin growth for both Radian and Genworth. Heaven forbid if Genworth were to IPO its mortgage insurance business. It's worth a fortune.
Which brings me to AIG, which reports after the close. AIG is huge, but its mortgage insurance business is a needle-mover. I think you are going to see some amazing numbers tonight in this department, and it could propel the stock higher still.
I know insurance is boring. I rarely get people to buy these stocks when I push them.
But the move isn't over. In fact, we could argue that, at least when it comes to their portfolios and premium increases, we are very much in the early innings, even as
all
of these stocks have had huge runs.
Stocks do pull back. They pulled back yesterday. You just have to own one of these stocks. They are the only financials that truly did report unabashed magnificent earnings this quarter. Every institution that benchmarks to the
is using these to overweight financials and selling banks and brokers at the same time.
Take advantage of those money flows. Pick one.
Buy it.
Action Alerts PLUS
,  which Cramer co-manages as a charitable trust, is long HIG.