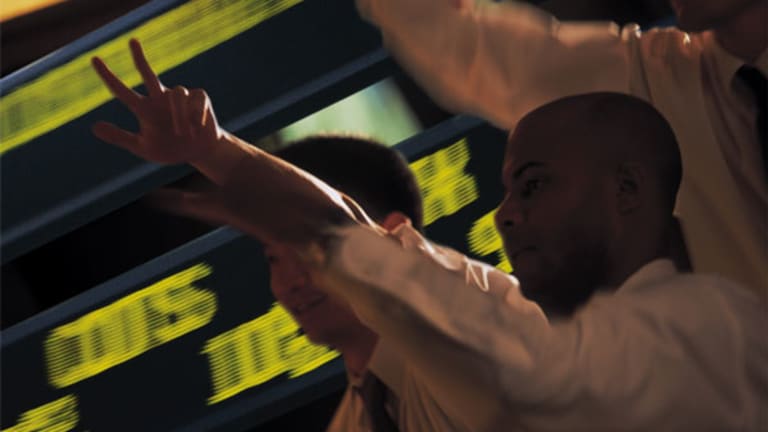 Don't Drink This Brew
In this <I>Real Money</I> article, Meena Krishnamsetty explains why she's avoiding Green Mountain Coffee.
This article originally appeared Sept. 4, 2013, on Real Money. To read more content like this, + see inside Jim Cramer's multi-million dollar portfolio for FREE Click Here NOW.
According to a Form 4 filed with the
Securities and Exchange Commission
,
Green Mountain Coffee Roasters
(GMCR)
board member Susan Kilsby purchased 3,000 shares of the company's stock in late August at prices averaging about $85.50 per share. The shares have doubled, year-to-date, defying billionaire David Einhorn of Greenlight Capital's insistence last fall that even after an 80% decline, the company was still overvalued (the stock is still down more than 10% from its levels two years ago).
The fact that an insider continues to buy the stock even after this recent rise is somewhat interesting, as, in theory, insider purchases should tend to occur when the insider is confident in the stock (otherwise he or she should instead choose to diversify their wealth).
Einhorn's argument for continuing to short Green Mountain Coffee Roasters was that competition was increasing among other providers of residential single-serve coffee systems -- including
Starbucks'
(SBUX)
entry into the business. In particular, he predicted that Starbucks would help drive the industry toward more of a commodity business and shrink Green Mountain's margins.
However, recent results suggest that the opposite is the case. Revenue grew 14% in the first nine months of the company's current fiscal year (Green Mountain Coffee Roasters has a September year-end) compared to the prior year period. With the company's high fixed costs, this translated into over a 30% increase in earnings. Cash flow from operations has been up nicely as well, allowing the company to buy back a modest number of shares and add nearly $300 million to its cash position.
Green Mountain Coffee Roasters continues to be a battleground stock. While investors are generally positive on the company, valuing it at 30x trailing earnings, a number of market players are taking Einhorn's side as well. As a result, 38% of the stock's float is held short. Recent results have been great but, even disregarding competitive concerns, we would expect that, over time, a growing company would see its bottom-line growth rate converge with increases in sales. In other words, Green Mountain Coffee Roasters could not continue to chalk up larger increases in net margin.
In addition, while recent earnings growth rates have been high, the valuation is rich enough that the company would have to continue high growth for several years in order to justify current prices. Wall Street analyst consensus is for $3.76 of earnings per share (EPS) in the forward fiscal year, meaning that the forward price-to-earnings ratio (P/E) is still 23. As a result, even if Einhorn is wrong it might be best to avoid the stock. If net margins do peak in the next couple years, then it could prove to be a profitable short over the long term. However, prospective shorts would have to watch out for short squeezes due to the high short interest; they would likely face a high cost to borrow as well.
Green Mountain Coffee Roasters can increase its earnings per share somewhat through more buybacks -- certainly cash flow generation is currently high enough that at current levels of business, there is a surplus of cash. This could boost EPS growth rates a bit. But at the present valuation, the stock would still be highly dependent on high profits growth, and, therefore, on stable to rising net margins.
While the insider purchase at Green Mountain Coffee Roasters is worth noting, it is hardly enough to recommend the stock. Sales and net income have continued to increase significantly, and we wouldn't rule out that continuing to be the case in the future. However, as we have mentioned, bulls would be counting on the company avoiding shrinking margins for several years. Given the concerns about increasing competition -- even without embracing the full extent of Einhorn's comments -- GMCR does not seem like a good purchase right now.
At the time of publication the author had no position in any of the stocks mentioned.