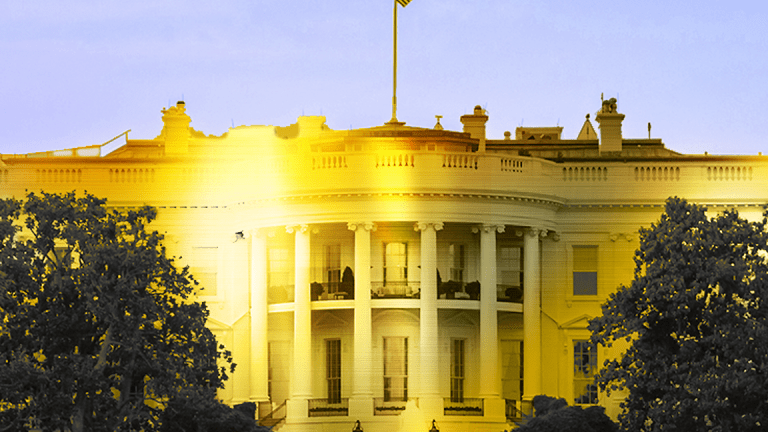 Trump's Latest Hotel Venture Focuses on Flea-Market Chic in Deep South
American Idea, the new down market brand from Trump Hotels, wants to be apolitical. Instead it seems tightly bound to Trump's base and destined to add profit to the presidency.
For Mississippi travelers with a taste for flea-market chic, Donald Trump has a hotel for you.
The 45th President of the United States, who has flouted years of tradition by refusing to divest himself from his business ventures, is trying to link his political base with his hotel empire, so he's putting a new Trump hotel in Cleveland.
No, not the Ohio city where he claimed the Republican nomination for the presidency, in a state that was crucial to his victory. His new midscale hotel brand, American Idea, is expected to debut in a town that's a long way from the opulent locales he normally favors: it's going to be in Cleveland, Mississippi, population 12,101.
Don't worry, Trump won't be investing any money or putting up any buildings. Instead, American Idea hotels will be owned by other people, with the Trump Organization collecting a variety of franchise fees. Running the show is Trump Hotel CEO Eric Danziger, whose background is at various limited service and franchised hotels such as Wyndham Hotels (WYN) , according to David Loeb, a hospitality industry consultant.
"Look at the people who voted for Trump," said Loeb, founder of Dirigo Consulting LLC in Santa Fe, New Mexico. "They were Middle America, blue collar, outside urban areas, in secondary markets. American Idea is the intersection of Eric (Danziger) and Trump's base."
So while rates for a suite at the five-star Trump International Hotel in Washington D.C., run as high as $1,800 a night, or about 500 pounds ($660) a night at the Trump Turnberry golf resort in Ayrshire, Scotland, a three-star room at the newly branded American Idea in Cleveland, Mississippi, might cost about $65. Trump won Mississippi by about 18 percentage points.
To be sure, guests won't have the chance to bask in the glamour that is "Trump."
"The Trump name is reserved for the Turnberrys of the world," Eric Trump, son of the president and a Trump Organization executive, said when the new brand was announced in June. As his brother Donald Trump Jr. put it, he and Eric realized as they campaigned for their father, "there's a market here that we've been missing our entire lives by focusing only on the high end," according to reports in the Washington Post.
Neither of the Trump brothers, nor Eric Danziger, nor anyone from the Trump Organization or the White House responded to requests for comment for this story. Christine Lin of Glodow Nead, a public relations agency that works with Kathleen Flores, executive vice president for brands and innovation for Trump Hotels, said she might have a comment, but didn't.
Rather than gilded staircases or Italian marble baths, American Idea hotels will be decorated in what the company calls "flea market chic," featuring such things as old-fashioned Coca-Cola (KO) - Get Free Report machines and perhaps some American flags.
While the Trump Organization will be focused on collecting franchise fees, some of the people with actual skin in the game are brothers Dinesh and Suresh Chawla, owners of Chawla Management Inc., based in Cleveland, Mississippi.
The family business bought its first hotel, a Comfort Inn (a division of Choice Hotels (CHH) - Get Free Report ) in Clarksdale, Mississippi, in 1989, and now owns 18 hotels in the state, three of which they are converting to the American Idea brand, including the one in Cleveland that's now a Comfort Inn. Moreover, the Chawlas are partners with the Trumps on another new hotel brand, called Scion.
Before they met Trump, the Chawlas were building an $8 million hotel in Cleveland to be called the Lyric. The Lyric is now going to be called the Scion at West End, and its budget has ballooned to $20 million. And while Scion is a new brand, one Trump business strategy remains intact. The money behind the first Scion in Cleveland is all on the Chawlas; Trump is taking zero construction or equity risk.
TheStreet was unable to obtain an interview with anyone at Chawla Management.
Justin Thigpen, the CEO of the Cleveland Chamber of Commerce says he thinks that the Chawlas may have received a little pushback over doing business with the Trumps, "but they have a pretty stiff back."
Just what the Chawlas will get out of their investment in American Idea brand and their association with Trump Hotels is unclear. In franchise deals, the hotel owner usually pays an upfront fee that runs someplace between $5,000 and $150,000, based on a flat fee plus a fee for each room, according to a 2016 report from HVS, a New York based hotel data company. Franchisees also pay a monthly royalty fee often based on a percentage of room revenues. Then there is the fee covering marketing and advertising and a fee for access to a reservation system linked to the franchising hotel company based on number of rooms booked. Depending on the franchise agreement there can also be fees tied to food and beverage sales as well as consulting.
Under normal circumstances a hotel company considering the creation of a new brand would take six months to a year putting ideas down on paper, industry analyst Loeb said. Recruiting possible franchisees such as the Chawlas would require another six months to a year, and construction of new hotels would take 18 months to three years. If, as in the case of American Idea, the hotels won't be new construction but instead be conversions, renovations could be as short as six months.
As many as 90% of the hotels that landed in the American Idea portfolio would be conversions, Danziger said after the new brand was introduced in June, according to Bloomberg.
The Chawlas' American Idea hotel should open in Cleveland in the spring of 2018.
The Indian-American brothers have said that political differences have no bearing on their teaming with Trump.
"We are not investing in his presidency, his policies on refugees and all that stuff," Dinesh said in an interview with Agence France-Presse. "I realize there is some concern. Our decisions are strictly business. If they are using us, people might consider that we are using them a little bit too."
Don't miss these top stories on TheStreet: