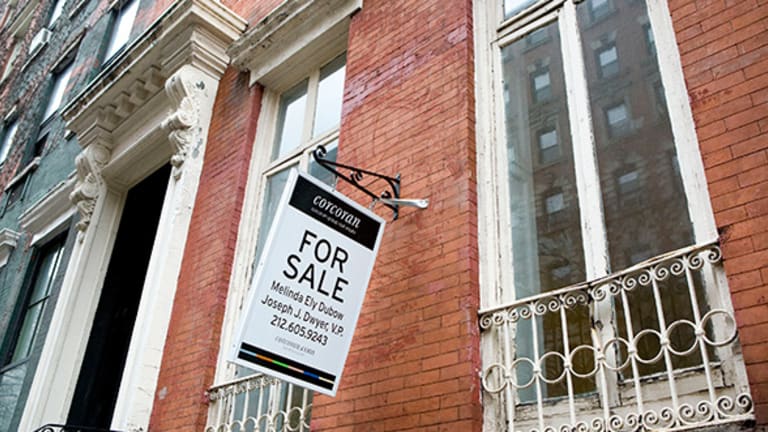 Don't Lose Faith in Real Estate Because of Looming Rate Hike -- TIAA-CREF Strategist
Real estate investors are worried that a December rate hike after the better-than-expected November jobs report will drag down property values. But they need not be so fearful.
Real estate investors worried that a December rate hike in the wake of the better-than-expected November jobs report will drag down property values need not be so fearful, said Phil McAndrews, global real estate CIO at TIAA-CREF Financial Services.
"The spread between Treasury rates and capitalization rates, which is a prime determinant of value for real estate, is about 300 basis points right now, whereas normally it's around 270 basis points," said McAndrews. "So we already have a little room to absorb a rate hike in real estate."
McAndrews added that so-called cap rates are not the only inputs for determining real estate values. He said the improving employment picture is a "strong indicator" for real estate when it comes to renting out space.
Demographics also play a major factor in the supply-and-demand equation. McAndrews said Millennials are still being weighed down by student loans, which is affecting their entrance into the housing market. That said, when they do seek to buy a home or apartment, they want to be within walking or biking distance, which is forcing gentrification in many neighborhoods.
"A more urban infrastructure is attractive to Millennials, and the real estate industry is addressing that," said McAndrews.
McAndrews said the strengthening U.S. dollar will not deter foreign buyers because they value the U.S.'s political stability and improving economy. He said those buyers are still very much attracted to the coastal markets, including Boston, New York, San Francisco and Washington, D.C.
"These coastal cities have good population demographics, employment demographics and supply conditions," McAndrews commented. He said that the TIAA-CREFReal Estate Account is a better vehicle than publicly traded real estate investment trusts, or REITs, for investors to gain exposure to property, because it offers direct exposure to a diversified portfolio of commercial real estate with a lower correlation to the stock market.
The TIAA Real Estate Account is a variable annuity with over $21 billion in assets under management, and consists primarily of investments in office, industrial, retail and multi-family properties throughout the U.S. The account is accessible to individual investors through their employer's TIAA-CREF-administered retirement platforms. Furthermore, an investor's accumulation units in the account are not priced by the securities markets, whereas shares in REITs are typically traded on stock exchanges and subject to securities market pricing fluctuations.
"It has a daily liquidity feature. People can get their money out once a quarter, but they can do it on any given day," said McAndrews.