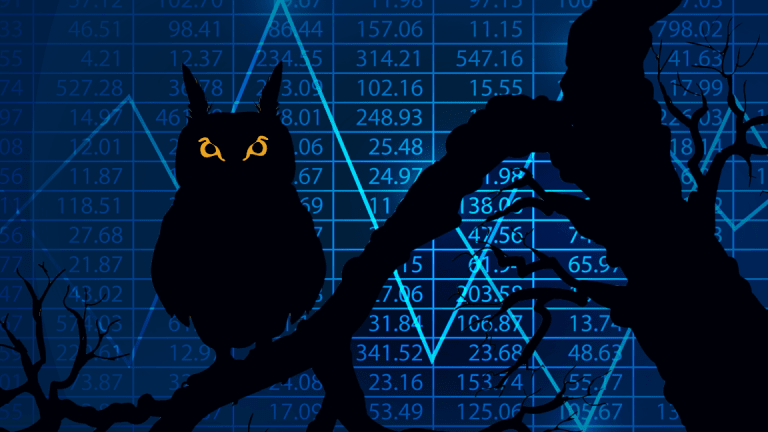 Many People Shouldn't Be Investing in the Stock Market
TheStreet's Jim Cramer explains why the stock market isn't for everyone.
Where did all of those people who were singing the Doors' "this is the end, beautiful friend" go? Honestly, what happened to all of those people who sang the blues on Monday and Tuesday, the ones who said the charts were predicting the Graf Zeppelin or the Hindenburg Omen, or whatever?
You get a couple of down days because we are at an interval, some sort of low, and people freak out saying that "it" has to happen, whatever "it" is.
I remember just a few days ago reading about the Yale endowment chief talking about a crash because of low volatility. When his words came out of his mouth -- and I wasn't there, I just read the reports -- I hated that he used the word "crash," because nothing blows people out of stocks more quickly than crash talk.
Now, I am not afraid to talk about big risk when I see it. I went on broadcast television several times back in 2007 telling people that I feared for this market.
But it was based on something other than "not enough people are worried" or "North Korean nuclear war."
I believe that a lot of people shouldn't be in the stock market, because they will end up being whipsawed by those who are calling for a crash and those who come on air or write or talk up the gloom. And then when things boomerang, as they did Friday, they either suddenly like it or are nowhere to be found.
I will reiterate what I have told people since I bought my first mutual fund in 1978: view down days as better days to buy than up days. Take advantage of sales to buy damaged stocks of companies that are going strong.
And remember who said that prices were wrongly being set by Europe or by the price of oil or by some errant earnings report like that of Target (TGT) - Get Target Corporation Report when we have so many others that just turn out to be plainly bountiful. The business of stocks is hard enough as it is, we don't need people saying, "get out now, the crash is here."
But that's exactly what we get any time we go down for more than a couple of days and more than 200 Dow points, even as 200 Dow points here are a heck of a lot less on a percentage basis than in the old days.
More From Jim Cramer
Video: Jim Cramer on Foot Locker, Gap, Comcast, Nvidia, Broadcom and Amazon
Video: Jim Cramer Thinks Broadcom Will Get Qualcomm
Video: Jim Cramer Reacts to General Electric CEO John Flannery's Stock Purchases
Originally published Nov. 17 on RealMoney.