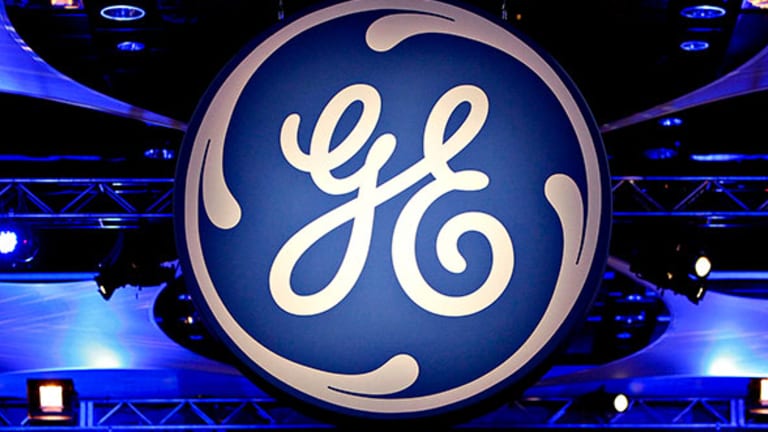 Don't Expect GE to Buy National Oilwell Varco
The two are already involved in a joint venture and GE is looking elsewhere for acquisitions.
The chatter on Wall Street of a looming marriage between General Electric (GE) - Get General Electric Company Report and National Oilwell Varco (NOV) - Get NOV Inc. Report  was kindled by GE's newfound love of mergers and acquisitions but really got hot when CEO Jeff Immelt managed to scrap GE's onerous "too big to fail" designation early this summer.
But at the end of the day, GE is better off as National Oilwell Varco's partner, not its takeover suitor.
Immelt accomplished his quest of scrapping the company's Systemically Important Financial Institution designation, or SIFI, after a yearlong campaign of inking nearly $200 billion deals to divest financial assets tied to GE Capital, as part of a blueprint he laid out last April. GE estimates it can tack on about $20 billion of additional debt, but the timing of incremental leverage has yet to be outlined.
GE Capital was the culprit behind GE's SIFI rating after the lending arm helped ensnare GE in the 2008 financial crisis thanks to a portfolio mired in the imploding U.S. housing market. (GE shares are held in Jim Cramer's Action Alerts PLUS charitable trust.)
GE now has more firepower than ever for debt-fueled buyouts. despite last year's $10.3 billion megadeal to acquire French turbine maker Alstom's businesses -- the manufacturer's biggest acquisition since Thomas Edison founded GE predecessor Edison General Electric Co. in 1890.
But there's no reason to expect a tie-up with National Oilwell, the Houston drilling-equipment provider that has lost about 60% of its market cap since oil began to plummet in the summer of 2014.
For one thing, GE announced in July it has formed a partnership with National Oilwell, which expects to create an after-market service business capable of pumping $10 billion in annual sales by 2020.
It would be very unusual for GE to acquire a company with which it had just built a joint venture, especially given the time horizon for building out the enterprise. The discussion phases of the JV would most certainly have addressed buyout rationale if there was any for Immelt.
Also, GE has long maintained on earnings calls this year that it has only put aside about $3 billion in M&A funds, and National Oilwell Varco's debt plus market cap is well above $16 billion.
If GE did want to go shopping in the oil-and-gas equipment market through smaller, more strategic purchases, it's more likely to go after Brazllian petroleum giant Petrobras' (PBR) - Get Petroleo Brasileiro S.A.- Petrobras Report assets that are now arriving at the auction block amid corruption probes.
In fact, GE Vice Chairman John Rice said in an interview with Bloomberg News Monday that Petrobras has assets "that would be better off with other companies" and would "make sense for us to have."
But perhaps the best place to look for the next GE buys is not in oil and gas at all -- but offshore wind power.
After all, GE's German rival Siemens (SI) - Get Silvergate Capital Corporation Class A Report  created the largest offshore wind business this June by taking a roughly $1.1 billion majority stake in Spain's Gamesa. Given the scope of the global footprint the partnership will occupy in wind power, divestitures are widely expected to be necessary to satisfy antitrust concerns.
That could likely be satisfied as French manufacturer Areva looks to find buyers for its part in a 50-50 joint venture with Gamesa in offshore wind-power companyAdwen. With Siemens slated to pick up Gamesa's stake in the partnership, rumors surfaced in July that GE has already begun to prep its bids for Areva's stake. Gamesa has valued its stake in the JV at about 60 million euros, or about $68 million -- in other words, a perfect fit for a manufacturer building out its turbine businesses and eyeing the globe for strategic small-scale acquisitions.
There's no reason to doubt GE's ability to step up to the plate if Adwen hits the auction block.
Editor's Note: This article was originally published at 2:10 p.m. EDT on Real Money on Aug 25.