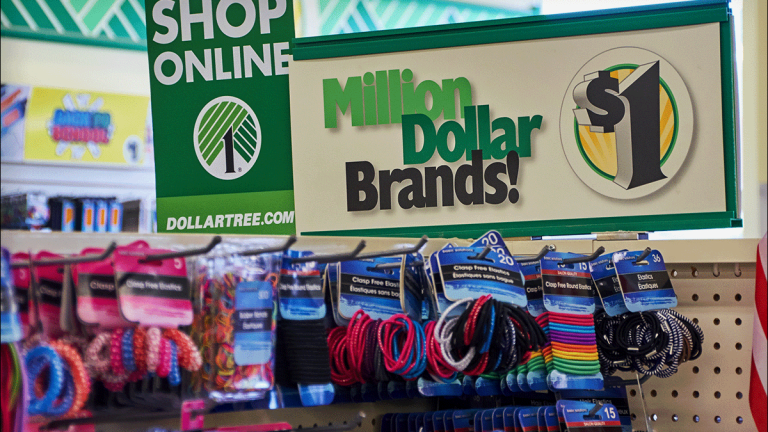 Dollar Tree Sheds Value After Chairman Dumps Shares
Dollar Tree falls following a big insider stock sale at the discounter amid news of potential federal food stamp cuts.
Shares of Dollar Tree (DLTR) - Get Free Report shed value Monday on the heels of a major stock sale by the discounter's chairman amid signs of major cuts ahead to the federal food stamp program.
Dollar Tree's stock price tumbled 2.77% to $112.52 amid news that Chairman Bob Sasser offloaded $8.1 million worth of shares on Friday, the same day The New York Times reported the potential for big cuts to the federal program.
Sasser dumped 70,000 indirectly owned shares on Oct. 4, selling them at an average price of $115.92, according to a filing with the Securities and Exchange Commission.
The Trump administration is looking to slash $4.5 billion in spending on food stamps through administrative action, a move that would knock as much as $75 off the monthly benefit for about 20% of families enrolled in the program, the Times reported.
The proposed cuts come on the heels of a Trump administration move in July to purge 3 million people from the rolls of the program.
Fellow discounter Dollar General (DG) - Get Free Report also saw its stock price weaken amid news of the potential food stamp cuts, edging down 0.08% to $160.52.
Shares of both Dollar Tree and Dollar General also retreated in late July after news of the earlier round of proposed food stamp cuts, according to Bloomberg.