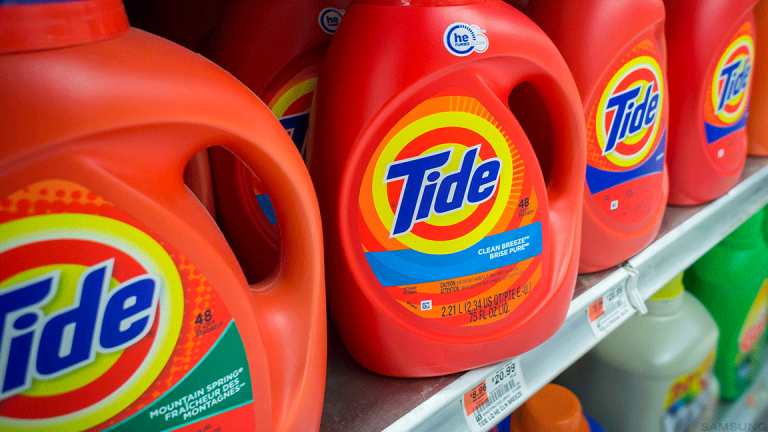 Does Nelson Peltz Have More Power in Boardroom With P&G's Mixed Quarter?
The giant consumer packaged goods company delivered lower net sales and organic growth that missed analysts' expectations.
P&G's quarter was far from clean.
So the question now is, do the mixed results give activist investor and board member Nelson Peltz more firepower to drive changes? Peltz joined the Proctor & Gamble Co.'s (PG) board in December, and suggested at our sister publication The Deal's conference earlier in the year that a breakup was still possible.
P&G shares were sliding more than 2% in the pre-market trading to $78.30, but rebounded slightly at 11 a.m. ET to $80.66. The stock closed Tuesday at $80.88.
The maker of Crest toothpaste, Gillette razors and Tide laundry detergent reported fiscal fourth quarter organic sales growth of 1% vs. analysts' expectations of 2.3%, and net sales of $16.5 billion, an increase of 3%, vs. the $16.54 billion that analysts estimated. 
Diluted earnings were 72 cents a share, down 12% versus the prior year period, which the Cincinnati-based company said was due to higher non-core restructuring charges and early debt extinguishment costs. Core earnings were 94 cents a share, an uptick of 11% vs. the prior year period. Analysts were expecting 90 cents a share for the quarter. The reported earnings for the same quarter last year was 85 cents a share.
The Gillette brand has been under pressure due to competition from upstarts such as Dollar Shave Club, and it showed in the results. In the grooming segment, organic sales fell 3% and Shave Center organic sales were down as well, which the company said was due to investments to improve customer value, primarily in North America.
The fact the segment's sales still fell despite price reductions on shaving products will likely concern investors.
Other results were: beauty segment organic sales increased 7% versus a year ago; healthcare, up 1%; fabric and home care, up 2%. 
P&G said it sees fiscal year 2019 earnings around $4.45 a share vs. analyst forecasts for $4.39 a share.