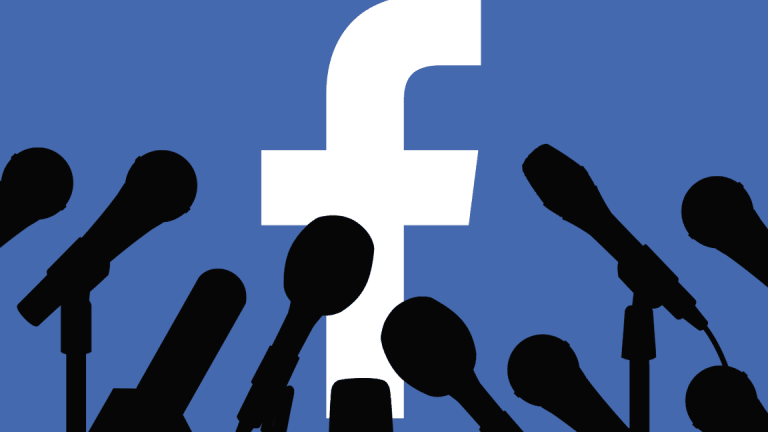 Don't Buy Facebook's Stock on a Dip Here
Charts say the stock could face some trouble, especially if Mark Zuckerberg stays quiet.
Facebook (FB)   closed nearly 7% lower Monday as the Trump/Russia scandal continues to hurt the stock, but the charts tell me not to buy the name on this dip.
Action Alerts Plus holding Facebook has suspended U.K.-based Cambridge Analytica amid suggestions over the weekend that the British firm had lied about deleting user data that it had gained through the use of a psychology-test application posted on Facebook.com. Facebook has also suspended Cambridge Analytica parent Strategic Communications Laboratories.
Cambridge Analytica reportedly used the data while doing work in Donald Trump's 2016 presidential campaign, but denies that it misused or even held onto information that it gained from up to 50 million Facebook users.
However, both U.S. and U.K. lawmakers made noise about this over the weekend. Massachusetts Attorney General Maura Healey indicated through online posts that she would investigate. British Parliament member Damian Collins also expressed interest in having Facebook CEO Mark Zuckerberg testify about the possibility that social-media manipulation impacted the 2016 Brexit vote.
Now, Facebook is outperforming the S&P 500 so far this year -- up about 5% vs. 2% for the broad market prior to Monday's pullback -- but badly lags the other FANGs. That might not be a fair comparison given the incredible year that both Netflix (NFLX) (+65%) and Action Alerts Plus holding Amazon (AMZN) -- which is up 34% -- seem to be having. But Facebook lags despite being debt free and boasting the FANGs' best profit margins.
What gives? Do these concerns weigh on the stock's performance?
Zuckerberg has already laid out plans to improve security and slow down the prevalence of "fake news" even if that impacts ad revenue. But believe it or not, that commitment could be putting a dent in investor perception of the firm's direction.
Those who bet against the FANGs tend to get hurt, so I won't be so bold as to short Facebook. But I might just take a pass when it comes to buying Monday's dip. After all, there are only a few things that I see on this chart, and they're mostly negative:
First, the Fibonacci Fan is telling us that the stock will have to reach prices in the $210 area within a couple of weeks for Facebook to regain trend. If it takes longer than that, Facebook will have to attain considerably higher prices on the same trajectory. One can also easily see a flattening of the stock's ascent so far 2018.
But the second thing that I see is a positive for Facebook. The stock has found help at the fan's first line of support twice now.
That said, the negative is that coming off of January's highs and through the lows of the stock market's February correction, Facebook has twice been rejected at a 61.8% retracement of that move.
Subscribe to our Youtube Channel for extended interviews, Cramer Replays, feature content, and more!