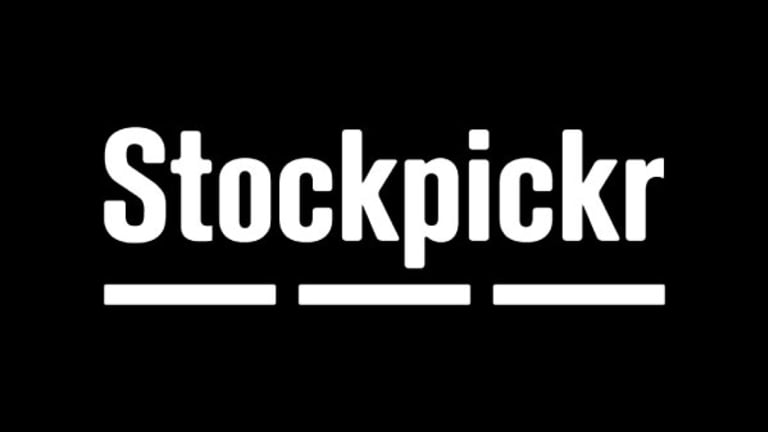 Do 7 Hot Gifts Make for 7 Hot Stocks?
Do the stocks behind some of the year's hottest-selling holiday gifts also make good investments?
MINNEAPOLIS (Stockpickr) -- With the holiday gift-buying season in full gear, the year's hottest gifts are at the top of many a shopping list. As usual, retail shelves are stocked with must-have gadgets and toys that customers can't seem to get enough of.
Investors looking for an edge going into the end of the year might consider betting on these holiday shopping trends for profits in the market. When the results are announced for the fourth quarter, the companies with the best-selling items may very well boost investor returns.
Bottom line: Big sales create big profits, and investors flocking to those profits can drive up stock prices. Let's take a closer look at
seven hot gifts to see if they make for seven hot stocks
.
Apple iPad
Apple
(AAPL) - Get Report
didn't need help from the holidays to qualify as a hot stock. The question now is whether, with shares up more than 50% already this year, the king of technological innovation can get any hotter.
You bet it can. Last year the buzz was all about the iPhone. This year the company is printing money with its iPad device. According to Amazon, the iPad is the No. 1-selling computer tablet on the market. Rumors abound about Apple stores running low on supply as consumers rush to make sure their loved ones have this must-have gift.
Apple is fast becoming the
Procter & Gamble
(PG) - Get Report
of the electronic market. Every tree is likely to have some sort of Apple gift under it. Thanks to the red-hot iPad, Apple is putting together another big year in the profit category.
Wall Street is expecting the company to make $19.04 in the year ending September. I expect the company to beat estimates starting with the quarter ending December. In addition, Apple deserves a 30 multiple given its growth prospects, putting my target for the company close to $600. There is more to bite out of this Apple.
Deckers' Ugg Footwear
In 2005 when I was managing my publicly traded mutual fund, I made
Deckers
(DECK) - Get Report
one of my top holdings. At the time shares were priced for less than $10 each on a split-adjusted basis, and the company's Ugg footwear products were just becoming popular with customers.
Prior to this year's holiday season, there was some concern that the Uggs trend may be running out of steam, but a quick perusal of Amazon shows no let-up in sales. Uggs is the No. 2 seller in the women's shoes category, and the company is increasing its efforts in the men's shoe market, recently signing Patriots quarterback Tom Brady in an endorsement deal.
So the trend shows no sign of slowing, but does that mean the stock is a buy? Not in this case. Although I expect the company to beat current analyst estimates of $3.71 for 2010, I can't endorse paying more than 20 times earnings for this stock, or $74.20 a share -- and it's currently trading for around $80. Investors have already priced in a strong holiday season for Deckers.
Microsoft Kinect
It's taken stodgy, slow-footed
Microsoft
(MSFT) - Get Report
years to become cool, but it's finally come up with something kids, teenagers and even a few adults want under the tree. Its Kinect for Xbox, which lets you play video games using your body as the controller, has captured the imaginations of gamers and non-gaming enthusiasts alike.
Sure, with a company the size of Microsoft, it takes a huge hit to move the needle, and Kinect won't move it much. But as we have seen with Apple, a hot device can get people to take a second look at a whole product lineup, and Microsoft is already riding a string of successes with Windows 7 and the new Windows phone.
Analysts expect Microsoft to make $2.45 for the year ending June, 2011, and its success justifies pushing Microsoft's valuation higher. Put a 20 multiple on that $2.45 of earnings and you have a stock trading for nearly $50. That makes Microsoft a cheap buy today.
Amazon Kindle
Conspiracy theorists might call foul on
Amazon's
(AMZN) - Get Report
Kindle reader being the No. 1-selling electronic item on its site, but they would be barking up the wrong tree. According to Amazon, the Kindle wireless reading device has been the company's top seller for two years running. As advertised on Amazon.com, the Kindle is the company's "#1 Bestselling, #1 Most-Wished-For, #1 Most-Gifted Product."
As for the stock, Amazon trades for 70 times trailing earnings and 50 times forward earnings. Those are nosebleed numbers reminiscent of the dot-com boom. The hottest-selling gift is also a hottest-selling stock. I would be careful with this one.
Garmin nuvi 205W
Another highly rated electronic item on Amazon's list of top 100 sellers is
Garmin's
(GRMN) - Get Report
nuvi 205W 4.3-inch widescreen portable GPS navigator, which ranks as the seventh-best-selling electronic item on the site. Investors may have forgotten this stock, but consumers have not. It has been on the Top 100 list at Amazon for more than 500 days, and it continues to be a top-selling gift during the current holiday season.
Here is an opportunity for investors to jump on a hot-selling item before the stock heats up. A deep recession triggered a collapse in Garmin shares, which have yet to recover, but a stronger auto industry and a consumer willing to spend should help push the stock higher.
Analysts expect Garmin to make $2.80 in the current fiscal year but only $2.56 in 2011. I would ignore those numbers, which are likely too low if Garmin returns to hot-stock territory.
Blue Nile Diamonds
Diamonds are a girl's best friend -- even in a struggling economy. Diamonds remain a go-to gift for those who want to express love or romance, and even if money's tight,
Blue Nile
(NILE)
is there to help consumers obtain the gems at lower prices. Investors are on to the trend, and shares of Blue Nile are up more than 10% in December.
Analysts expect the company to make 96 cents a share in the year ending December 2010. In order for this stock to trade a reasonable trailing P/E ratio of, say, 30, the company would need to make nearly double that amount. I'm not buying it, and neither should you. This stock is too hot in my opinion.
Best Buy
If you are talking about hot gifts for the holidays, you invariably are talking about electronics. And where do consumers shop for electronics, if not online at Amazon? The leader is still
Best Buy
(BBY) - Get Report
-- and from what I've seen, its parking lots are full. Despite competition from online selling, the brick-and-mortar retailer can still thrive in a strong holiday selling season.
Analysts expect Best Buy to make $3.59 a share in the quarter ending in February 2011. Shares are cheap if that expectation turns out to be too low. A big beat by the company in the current quarter will make Best Buy a hot stock in 2011.
To see these stocks in action, check out the
portfolio.
-- Written by Jamie Dlugosch in Minneapolis.
RELATED LINKS:
>>4 Market Leaders Gearing Up to Break Out
Follow Stockpickr on
and become a fan on
Facebook.
At the time of publication, author had no positions in stocks mentioned. Jamie Dlugosch is a founder and contributor to
MainStreet Investor
and
MainStreet Accredited Investor
. Formerly, he was president and CEO of Al Frank Asset Management. He has contributed editorially to
The Rational Investor
,
The Prudent Speculator
,
Penny Stock Winners
and
InvestorPlace Media
.