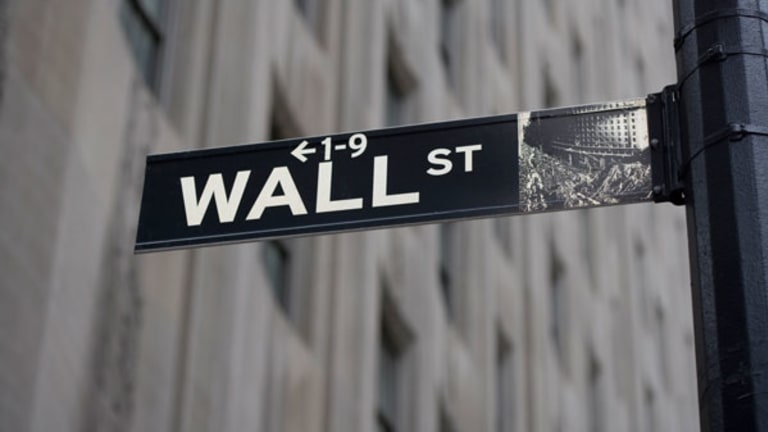 Dividend Stocks: Yamana Gold, Murphy Oil
These companies, including Yamana Gold, recently increased their dividends.
BALTIMORE (Stockpickr) -- Last week was another strong week for dividend increases, with 28 companies announcing that they'd be increasing their payouts to shareholders.
Those improved yields should offer some solace to investors who've been hit hard in recent weeks by market volatility and the impact of poor economic data. So far this week, major indices are down significantly -- and stocks look likely to continue that trend in today's trading session.
With that market performance in mind, it's time to take a closer look at few of the companies that announced dividend increases last week. After all, even when share prices of most companies are languishing,
still generate income. Now is as good a time as ever for dividend plays, with yields as high as ever on some of the world's most attractive stocks.
Historically, dividend stocks are a good place to be. Over the last 36 years, dividend stocks outperformed the rest of the
S&P 500
by 2.5% annually, and they outperformed nonpayers by nearly 8% every year, all while paying out cash to their shareholders, according to a study from NDR. And right now, companies that are willing to part with cash in arguably tough times are worth a second look.
That said, here's a look at
.
2010 has been a mixed bag for
Illinois Tool Works
(ITW) - Get Illinois Tool Works Inc. Report
, a $21.75 billion industrial equipment maker.
While the company has seen a major recovery this year, with massive revenue growth and deepening margins, shares have struggled to stay above water. But that's given ITW an opportunity to reward shareholders itself, declaring a 25% dividend hike that brings its quarterly payout to 34 cents per share.
ITW is an excellent example of a well-run company in a relatively boring industry -- frequently a recipe for significant financial performance. Lately, the company has been working on expanding its presence in China and India, where industrial infrastructure is in demand and companies like ITW are already able to take advantage of much larger growth potential than in the domestic market. Ultimately, this company's excellent financial health and exceptional management abilities should cement its dividend-paying abilities for the foreseeable future.
One fund that's hoping so is the
Vanguard 500 Index Investor Fund
(VFINX), which carries Morningstar's three-star rating. In addition to a substantial position in ITW, the fund also holds stakes in
ExxonMobil
(XOM) - Get Exxon Mobil Corporation Report
and
Apple
(AAPL) - Get Apple Inc. Report
.
Who Else Owns Illinois Tool Works? Brian Rogers Diamond Hill Capital

Oil and gas exploration and production company
Murphy Oil
(MUR) - Get Murphy Oil Corporation Report
announced solid earnings last week, showing substantial improvements in production and earnings year over year.
Still, that hasn't stopped market participants from eschewing this stock too, and shares are down more than 2% since the start of August. Murphy was another stock to improve its dividend last week, raising its payouts 10% to 27.5 cents per share, currently a 2.05% yield.
With fast-growing E&P projects in countries such as the Congo and Malaysia, Murphy is one of the most interesting integrated oil companies on the market -- even if it's one of the smallest. The company's gasoline partnership with
Wal-Mart
(WMT) - Get Walmart Inc. Report
gives Murphy an instant customer base and a portfolio of already-proven retail locations.
While Murphy Oil is significantly more dependent on its individual projects than majors would be, the company's impressive margins and incredible growth rate -- averaging more than 40% annually during the last five years -- make it an attractive opportunity for investors.
With equities' performance over the last few months anything but impressive, more and more investors are undertaking a "flight to quality," looking for safer asset classes such as bonds, treasuries and gold. That capital migration is part of the reason that gold has been enjoying such lofty performance since 2008; the precious metal has seen its price jump in value more than 18% annually over the last six years. That's a significantly better track record that stocks have provided over that same time.
More on Murphy Oil SAC Capital's Portfolio Top-Rated Oil and Gas Stocks

But mining companies such as
Yamana Gold
(AUY) - Get Yamana Gold Inc. (Canada) Report
are reminding investors that they can have their gold and stocks at the same time -- with a monthly dividend payout to boot. Yamana was among last week's dividend-increasers, raising its monthly payouts by 33.3% to two cents per share.
As a gold producer, Yamana benefits from a strong mine pipeline and a willingness to grow its project portfolio through acquisitions. Because the company doesn't hedge against fluctuations in the price of gold, Yamana is fully exposed to gold's price movements -- something investors might find appealing if they were considering gold as an alternative investment. With a faultless balance sheet, Yamana's dividend payouts don't appear to be at risk.
Who Owns Yamana? John Buckingham

For the rest of this week's dividend stocks, check out the
on Stockpickr.
And if you haven't already done so,
today to create your own dividend portfolio.
RELATED LINKS:
>>Must-See Charts: Visa, Disney, Novartis
>>Charts of the Week: Dow Chemical, Synovus
>>Summer Vacation Short-Squeeze Opportunities
Follow Stockpickr on
and become a fan on
Facebook.
At the time of publication, reporter had no positions in stocks mentioned.
Jonas Elmerraji is the editor and portfolio manager of the Rhino Stock Report, a free investment advisory that returned 15% in 2008. He is a contributor to numerous financial outlets, including Forbes and Investopedia, and has been featured in Investor's Business Daily, in Consumer's Digest and on MSNBC.com.