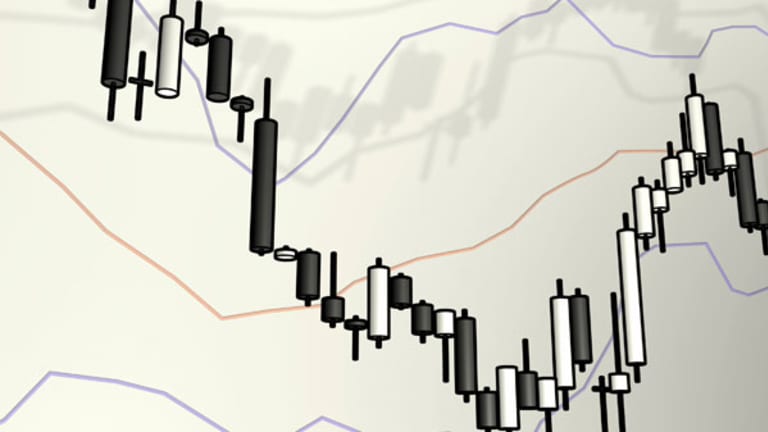 Dividend Stocks: Wendy's, ADP, Intel
These companies, including Intel and Wendy's, recently increased their dividends.
BALTIMORE (Stockpickr) -- The dividend increases continued last week despite the uptick in market volatility that sent the S&P 500 tumbling nearly 2.17% by last Friday's close. All told, 27 companies increased their payouts to shareholders, cementing what's already been a strong quarter for increased dividend outlays.
Those dividend numbers are especially important as volatility increases. That's because dividends are largely immune from market sentiment shifts that border on irrational.
>>Also:
Even during times when stock prices slide, as long as companies are seeing continued fundamental performance, dividend stocks can deliver income to your portfolio. Historically, though, dividend stocks also beat non-payers by a large clip on price appreciation.
That's because over the last 36 years, dividend stocks outperformed the rest of the
S&P 500
by 2.5% annually, and they outperformed nonpayers by nearly 8% every year, all while paying out cash to their shareholders, according to a study from NDR. And right now, companies that are willing to part with cash in arguably tough times are worth a second look.
>>Also:
10 Banks Likely to Boost Dividends
Without further ado, here's a look at
.
Despite a semiconductor slow-down that's affected the entire industry,
Intel
(INTC) - Get Intel Corporation Report
has had an active year thanks to its acquisition of McAffee for $7.7 billion earlier this year, and now a sizable dividend increase.
Intel's utter domination of the semiconductor industry has made this stock a popular option for investors looking for exposure to the mature end of the tech sector. In total, Intel lays claim to nearly 75% of the chip market, and has the financial wherewithal to pour substantial cash into its research and development projects.
>>Also:
10 Top Companies With Cash to Burn
Right now, Intel's path to growth looks to be the firm's forays into mobile computing devices and smartphones, an area where the company's is devoting additional resources right now.
Of course, another area where Intel is putting resources is its dividend payout. Last week, the company increased its quarterly payout by 14.3%, bringing its total dividend to 18 cents per share.
>>Also:
5 U.S. Stocks With Emerging-Markets Upside
That increased number is proving attractive to large institutional owners like the
Vanguard Total Stock Market Index Fund
(VTSMX), which owns a sizable stake in Intel in addition to positions in
ExxonMobil
(XOM) - Get Exxon Mobil Corporation Report
and
General Electric
(GE) - Get General Electric Company Report
.
Automatic Data Processing
(ADP) - Get Automatic Data Processing Inc. Report
is another company that's enjoying increased shareholder attention at the hands of a dividend hike. Last week, the human resources administration giant increased its dividend to 35 cents per share, a 5.9% raise for the stock's owners.High switching costs have helped make this firm less prone to turnover rates as clients seek out cheaper servicers. Instead, it's the number of employees on clients' payrolls that's been threatening to curb growth at ADP.
>>Also:
If any stock is susceptible to overall economic trends, it's ADP. As one of the nation's biggest payroll and HR servicers, the company's top-line is driven directly by employment levels at its more than half-million client firms.
Regardless of unemployment woes, ADP has continually managed to improve its numbers and expand its service offerings to attempt to counter contractions in the job market.
>>Also:
10 Best Black Friday Tech Deals
Still, the company size and relatively deep margins have afforded it some fans in high places, including
Pershing Square Capital Management
, the hedge fund founded by Bill Ackman. Other major holdings include
Kraft
( KFT) and
Target
(TGT) - Get Target Corporation Report
.
While peers such as
McDonalds
(MCD) - Get McDonald's Corporation Report
have flourished in today's market conditions, times have been a bit tougher for
Wendy's Arby's Group
(WEN) - Get Wendy's Company (The) Report
, a $2 billion fast food chain that boasts more than 10,000 restaurant locations in 23 countries. Still, the company is managing to whet income investors' appetites with a 33.3% dividend increase that brings the company's dividend yield to a slightly more competitive 1.7%.Following the merger that blended two of the country's most recognizable quick-service restarant chains into Wendy's Arby's Group, the new company is still fighting to make an impression on fast-food customers.
>>Also:
Top-Rated Restaurant and Hotel Stocks
That said, management is making good moves to differentiate the company's offerings from those of its larger competitors. With fewer than 10% of the chains' stores abroad, international opportunities could provide quick growth potential for Wendy's, especially in markets that have already been successfully tested by rivals.
Among WEN's biggest shareholders is the
iShares S&P 400 MidCap Value Index ETF
(IJJ) - Get iShares S&P Mid-Cap 400 Value ETF Report
, an exchange-traded fund that owns shares of
Manpower
(MAN) - Get ManpowerGroup Report
and
BorgWarner
(BWA) - Get BorgWarner Inc. Report
in addition to its stake in the restaurant chain.
For the rest of this week's dividend stocks, check out the
Dividend Stocks for the Week portfolio
on Stockpickr.
And if you haven't already done so,
today to create your own dividend portfolio.
-- Written by Jonas Elmerraji in Baltimore.
RELATED LINKS:
>>Two Pair Trades for Absolute Returns
>>4 Defensive Stocks to Pad Your Portfolio
>>3 Sin Stock Short-Squeeze Opportunities
Follow Stockpickr on
and become a fan on
Facebook.
At the time of publication, author had no positions in stocks mentioned.
Jonas Elmerraji is the editor and portfolio manager of the Rhino Stock Report, a free investment advisory that returned 15% in 2008. He is a contributor to numerous financial outlets, including Forbes and Investopedia, and has been featured in Investor's Business Daily, in Consumer's Digest and on MSNBC.com.