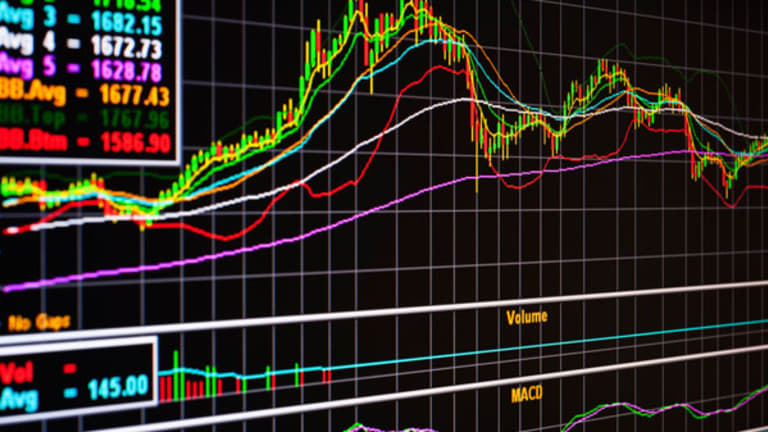 Publish date:
Dividend Stocks for the Week
These companies recently increased their dividends.
These companies recently increased their dividends.
BALTIMORE (Stockpickr) -- Dividend increases came back in a big way last week as companies tried to get a final dividend in for the 2009 calendar year, or a first for 2010.
All told, 16 companies announced that they were increasing payouts to shareholders, not to mention countless funds that reported higher dividend numbers as the year draws to a close.
Those dividend increases are a big deal for any company, and an even bigger deal in this economy, where management has to decide whether to prioritize balance sheet liquidity or sharing profits with shareholders. And that's not all. Historically, companies that pay dividends materially outperform those that don't, and when the market turns bearish, dividends could be the only semblance of return that investors see for a while.
That's why every week, Stockpickr reviews recent dividend declarations and compiles a portfolio of
. These stocks represent some of the most interesting investments on the market right now.
Cable provider
Comcast
(CMCSA) - Get Report
has been in the news this week after it announced a $30 billion deal to purchase a majority stake in NBC Universal from its current parent,
General Electric
(GE) - Get Report
.
After seeing shares jump approximately 15% since the deal, the company is trying to get investor sentiment even higher with a 40% dividend increase.
The moves are only the latest in a string that have included Comcast's new customer service campaign and recently advertised "Customer Service Guarantee." But the dividend hike has been a long time coming for Comcast, which has a five-year dividend growth rate that's trailed its industry by a wide margin.
Still, the dividend increase announcement's timing alongside a significant debt-fueled acquisition suggests that the company was sending a very resolute message to shareholders that buying NBC won't stop the company from returning capital to its shareholders.
One fund that's likely banking on that to be the case is
(DODGX), a fund with Morningstar's three-star rating that's Comcast's biggest institutional shareholder. Among the fund's other 84 holdings are cable rival
Time Warner
(TWX)
and NBC seller General Electric.
Comcast currently offers a dividend yield of 2.18%.
Like most stocks this year, fluid handling solutions manufacturer
Graco
(GGG) - Get Report
has seen its shares rally since January, and they're currently up 23% year-to-date.
But unlike most, this company has managed to raise its dividend despite a trailing year that's been anything but kind to Graco's income statement.
Graco's fluid handling solutions include spray finishing and pain circulation, lubrication applicators, and fluid control systems for industrial uses. And as you might expect, capital goods like Graco's have taken a hit in the last year. But what's more telling is the growth that the company has experienced in the periods leading up to 2008. In fact, between 2005 and 2007, the company grew revenues by 15% and still saw only a marginal decline in 2008, when many companies were scrambling to take in a fraction of their previous year's sales.
One of Graco's biggest owners is the
(ATDAX), a concentrated $115 million fund that counts online auctioneer
eBay
(EBAY) - Get Report
and health insurer
UnitedHealth Group
(UNH) - Get Report
among its holdings.
Graco now offers a dividend yield of 2.77%
$13.35 billion steel producer
Nucor
(NUE) - Get Report
is another company that hiked up its dividend last week, raising it 2.9% to 36 cents per share.
Steel producers have been batted around in 2009 as the price of the commodity has fallen hard from last summer's highs. But while many smaller steel producers look to end 2009 higher regardless, Nucor is actually flirting with a double-digit loss for the year.
But things are looking up for Nucor. The company shrunk its third-quarter loss thanks to resurging steel prices and increased production, and it looks closer to recording a profit as the fourth quarter wears on. Cash-filled coffers and a substantial size advantage over its competitors make Nucor worth the second look that investors have been giving it.
Among those investors is Michael Buek, manager of the
, which counts chemical producers
DuPont
(DD) - Get Report
and
Dow Chemical
(DOW) - Get Report
among the 119 other holdings in its $560 million portfolio.
Nucor now offers a dividend yield of 3.39%.
For the rest of this week's dividend stocks, check out the
Dividend Stocks for the Week portfolio
on Stockpickr.
And if you haven't already done so,
today to create your own dividend portfolio.
Now see this week's Rocket Stocks >>>
Jonas Elmerraji is the founder and publisher of Growfolio.com, an online business magazine for young investors.