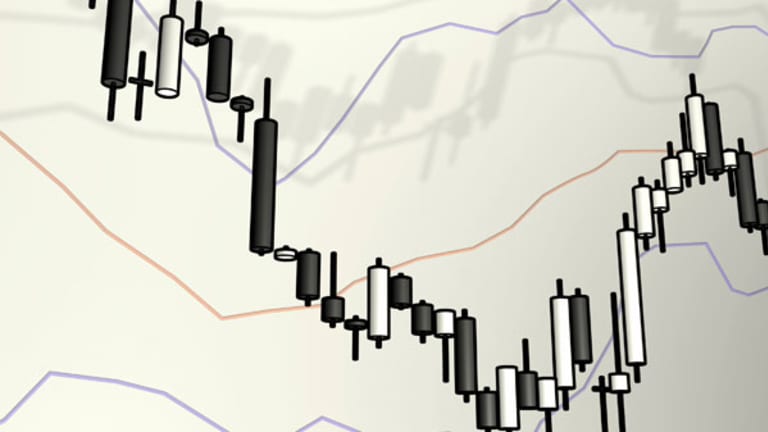 Dividend Stocks for the Week
These companies, including Altria, recently raised their dividends.
These companies, including Altria, recently raised their dividends.
Not a Stockpickr member? Join the community today -- for free.
By Jonas Elmerraji
BALTIMORE (
) -- Over the past 35 years, dividend-paying
S&P 500
stocks have outperformed nonpayers by more than double. And in 2008, when the S&P 500 and
Dow Jones Industrial Average
lost 39% and 34%, respectively, dividends proved to be the only silver lining to a very serious financial storm.
But that's not to say that dividends have been easy to come by over the course of the last year. In 2008, 62 companies reduced or completely eliminated dividends in light of a significantly tougher economic environment. And in 2009 -- a year that's been markedly better for investors -- nearly 70 more companies have had to cut payments to shareholders.
Dividend-slashers have seen their share prices trimmed in kind, but the few stocks whose dividends rose in the last year are more likely to have seen gains as a result. That's because investors have been quick to pile into companies that are healthy enough to part with in-demand cash for the benefit of their shareholders.
Every week Stockpickr reviews the recent dividend declarations and compiles a portfolio of
for the week. These stocks represent some of the most enticing investments on the market right now.
includes such stocks as
Altria
(MO) - Get Report
and
Guess?
(GES) - Get Report
.
It's often said that "sin stocks" -- companies that offer "colorful" products such as alcohol, tobacco and gambling -- are among the best investments during a recession. Case in point: cigarette giant Altria, which recently raised its dividend 6.3% to 34 cents. That means that right now the company, which has seen its share rise 21% since January, features an impressive yield of 7.44%.
Investors have taken notice, and one big-name investor in Altria is Vanguard, whose funds own $1.3 billion worth of shares.
, tracked by Stockpickr, owns such big names as
Pfizer
(PFE) - Get Report
, which yields 3.8%, and
Automatic Data Processing
(ADP) - Get Report
, which yields 3.4%.
Another company that hiked its dividend last week was Guess?. The apparel company surprised investors last week by posting an 11% growth in income for the quarter and raising its dividend to boot.
Retail apparel companies have been hit hard during this recession as consumers tightened their belts to save money. Shares of Guess? dropped nearly 48% in the fourth quarter of 2008 alone. But signs of a recovery have prompted a quick bounce back for this stock, and an increased dividend will likely help it back on its feet.
Guess? increased its dividend 25% to 12.5 cents per share. Still, the stock lags the likes of high-yielding Altria, with just a 1.4% yield. That's not to say that Guess? hasn't caught the attention of some big investors, including
, which also owns
ACE
(ACE)
, yielding 2.4%, and
Raytheon
(RTN) - Get Report
, which yields 2.6%.
The financials have been the most badly beaten stocks of the recession. In fact, more than a quarter of the financial stocks on the S&P 500 have cut or suspended their dividends this year. So it comes as some surprise that two of the biggest dividend-increasers last week were small-cap bank stocks.
The first financial stock on the list is
ESSA Bancorp
(ESSA) - Get Report
, which raised its dividend 25% to 5 cents per share. The small-cap banking stock, which operates 13 full-service bank branches in two counties of Pennsylvania, has seen its shares trade mostly flat over the last six months and now features a yield of 1.58%.
Alliance Financial
(ALNC)
also managed to raise its dividend last week, by 7.7% to 28 cents per share, pushing the yield up to 4.09%.
Both of these stocks are held by BlackRock funds. The
fund, tracked by Stockpickr, owns former Altria subsidiary
Philip Morris International
(PM) - Get Report
, with a 4.7% dividend yield;
Exxon Mobil
(XOM) - Get Report
, with a 2.44% yield; and
AT&T
(T) - Get Report
, with a 6.33% yield.
To get the rest of this week's dividend stocks, check out the
Dividend Stocks for the Week portfolio
on Stockpickr. And if you haven't already done so,
today to create your own dividend portfolio.
-- Written by Jonas Elmerraji in Baltimore.
Register for Stockpickr today!
Stockpickr is a wholly owned subsidiary of TheStreet.com.
At the time of publication, author had no positions in any stocks mentioned.
Jonas Elmerraji, based out of Baltimore, is the editor and portfolio manager of the Rhino Stock Report, a free investment advisory that returned 15% in 2008. He is a contributor to numerous financial outlets, including
Forbes
and
Investopedia
, and has been featured in
Investor's Business Daily
, in
Consumer's Digest
and on
MSNBC.com.