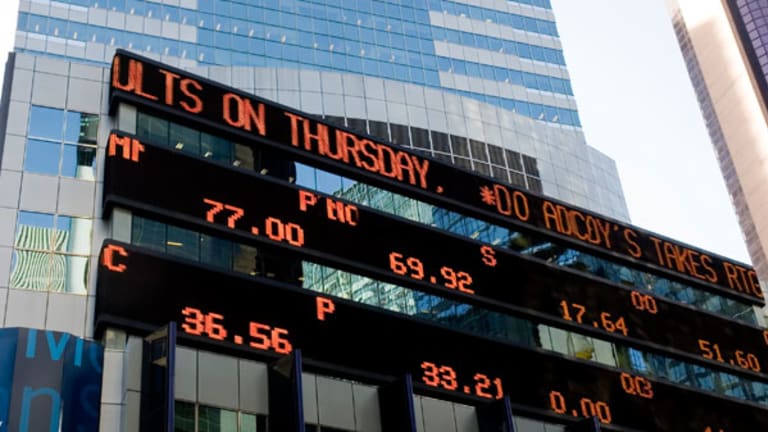 Dividend Stocks for the Week
These companies recently raised their dividends.
These companies recently raised their dividends.
SAN FRANCISCO (TheStreet) -- According to Jim Cramer, the major benefit to owning a dividend-paying stock isn't the dividend payout. "The reason to be attracted to strong, increasing dividends," he said, "is that they limit your downside, and your downside is what you have to be thinking about."
At Stockpickr, hundreds of portfolios are dedicated to dividend-paying stocks (to find them, just enter "dividend" in the
). For example, there's the
portfolio, the
Large-Cap Gold Stocks with Dividends
portfolio and the
portfolio. (To create your own portfolio, just
.)
Dividend experts such as David Peltier, portfolio manager of the
, says investors should "
focus on companies that are raising their dividends
." With that in mind, every week Stockpickr reviews the recent dividend declarations and compiles a portfolio of
dividend-increasers for the week
.
To read more,
.
-- Written by Fred Fuld in San Francisco.
Stockpickr is a wholly owned subsidiary of TheStreet.com.