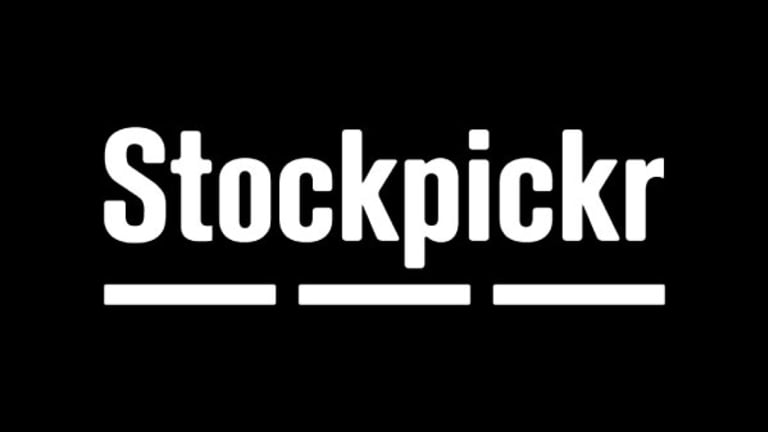 Dividend Stocks: Campbell Soup, Nike
These companies, including Campbell Soup and Nike, recently boosted their dividends.
BALTIMORE (Stockpickr) -- Last week saw a number of large-cap dividend payers step up their payouts to shareholders -- a significant change because those same firms had been notably absent from our weekly lists during the first couple weeks of November. With record cash in corporate coffers, investors have been egging on corporate management teams to return value to shareholders in the form of dividend checks, and a growing number of companies are listening.
Given the market's pullback for the last couple of weeks, those dividends are especially welcome. After all, they offer at least some benefit for investors when times are tough. Now, as we enter the fourth quarter of 2010, expect more and more investors will be looking toward dividend-payers to add income and stability to their portfolios.
>>Also:
22 Stocks With 30+ Dividend Increases
That's because over the last 36 years, dividend stocks outperformed the rest of the
S&P 500
by 2.5% annually, and they outperformed nonpayers by nearly 8% every year, all while paying out cash to their shareholders, according to a study from NDR. And right now, companies that are willing to part with cash in arguably tough times are worth a second look.
Without further ado, here's a look at
.
>>Also:
10 High-Yield, Low-Payout Dividend Champions
While 2010 has been a relatively flat year for
Campbell Soup
(CPB)
, the company's mid-range dividend payout has at least given investors somewhat of a return this year. Last week's 5.5% dividend increase adds some heft to that dividend, which now rings in as a 3.4% yield on the stock's current price. But performance metrics will need to be met if Campbell wants to continue to attract investors.
Heavy competition in the soup business has proved challenging for Campbell, a company that's traditionally dominated the soup aisle. As with many food makers, rising commodity costs are taking a toll on the firm's bottom line while a soft economy is making the idea of price hikes equally unpleasant.
>>Also:
4 Defensive Stocks to Pad Your Portfolio
Despite headwinds, the company still benefits from one of the most recognizable brands in the food business and will continue to enjoy strong free cash flows even if growth numbers fail to impress Wall Street.
For the long term, this stock has done a good job of impressing some financial funds - like the
(ARTQX), which holds a four-star rating from Morningstar. Besides Campbell Soup, other Artisan MidCap holdings include
Analog Devices
(ADI)
and
Alleghany Corporation
(Y)
.
>>Also:
4 Safest Consumer Goods Stocks
Nike
(NKE)
is the standard-bearer for the athletic apparel industry, with nearly $20 billion in annual sales and one of the most envied brands in the retail segment. Shares of Nike have rallied nearly 30% this year on strong fundamental performance, but investors shouldn't forget about the company's 31-cent-per-share dividend, the result of last week's 14.8% dividend increase.
Nike has a strong history of returning value to shareholders, both in the form of dividend hikes and share buybacks that concentrate investors' ownership stakes in the company. With a mammoth footprint in the athletic apparel industry, Nike's facing difficulty finding growth in the saturated U.S. market (especially under current economic headwinds).
>>Also:
5 Must-Have College Football Stocks
For that reason, the company is looking abroad to expand its reach in developing countries where burgeoning middle class consumers are willing to spend. Nike's positioning as a low barrier-to-entry status symbol should afford them extra opportunities in the process.
Among Nike's biggest shareholders is the
(FCNTX), a mutual fund that holds Morningstar's coveted five-star rating. Other Contrafund holdings include
Apple
(AAPL)
and
McDonald's
(MCD)
.
>>Also:
10 Stocks Benefiting From Oprah's Endorsement
Another stock that's seen impressive upward momentum in 2010 is
Union Pacific
(UNP)
, the largest railroad in North America. Alongside that capital appreciation has come dividend growth; the company increased its quarterly payout to shareholders last week by 15.2%, the second increase of its kind this year.
As the freight business picks up, railroads are becoming major beneficiaries once again. With significantly lower operating costs than trucking, railroads make considerable business sense for customers, but had been less attractive to investors as complacency allowed margins to squeeze when times were good. The recession of 2008 and 2008 forced many prominent rail operators to improve efficiency -- and UNP was one of the most impressive turnarounds, nearly doubling bottom line numbers in the last few years.
>>Also:
American Funds Investment Company of America
(AIVSX) is one of Union Pacific's biggest institutional shareholders - as well as one of the largest mutual funds on the market today. Other holdings include
AT&T
(T)
and
Microsoft
(MSFT)
.
For the rest of this week's dividend stocks, check out the
Dividend Stocks for the Week portfolio
on Stockpickr.
And if you haven't already done so,
today to create your own dividend portfolio.
-- Written by Jonas Elmerraji in Baltimore.
RELATED LINKS:
>>Stock Doppelgangers: Proceed With Caution
>>7 Stocks to Buy for a Santa Claus Rally
>>5 Black Friday Short-Squeeze Stocks
Follow Stockpickr on
and become a fan on
Facebook.
At the time of publication, author had no positions in stocks mentioned.
Jonas Elmerraji is the editor and portfolio manager of the Rhino Stock Report, a free investment advisory that returned 15% in 2008. He is a contributor to numerous financial outlets, including Forbes and Investopedia, and has been featured in Investor's Business Daily, in Consumer's Digest and on MSNBC.com.