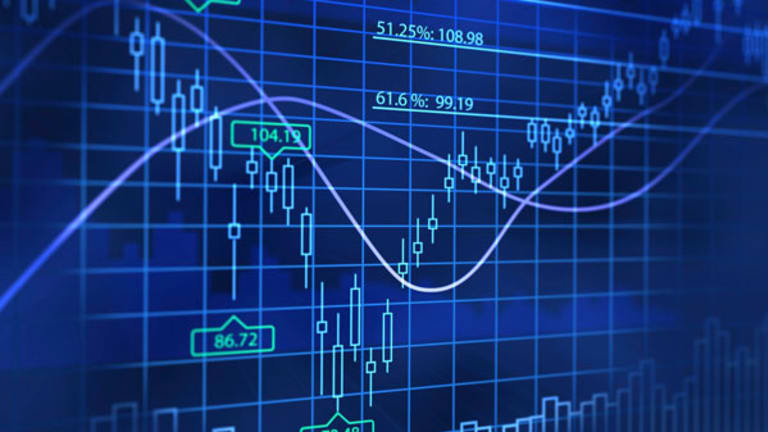 Dividend-Increasing Stocks of the Week
These companies recently boosted their dividend payouts.
BALTIMORE (Stockpickr) -- The dividend payment boosts are back! All told, the last week was the biggest week for dividend increases in 2011. While that's not saying much given that it's only the first week of February, last week was also a bigger week for increases than any week in 2010.
In all, 43 stocks announced last week that they'd be increasing their dividend payouts to shareholders. That's a significant indicator of the sentiment in corporate boardrooms right now.
History shows that when dividends rise, investors should pay attention. Over the last 36 years,
outperformed the rest of the
S&P 500
by 2.5% annually, and they outperformed nonpayers by nearly 8% every year, all while paying out cash to their shareholders, according to a study from NDR.
Related:
11 High-Yield Stocks With Staying Power
Right now, companies that are willing to part with cash in arguably tough times are worth a second look. And while companies that pay dividends are great, the companies that increase those dividend payouts over time are even better.
Each week, we take a look at companies that are actively increasing their dividend payouts to shareholders. Without further ado, here's a look at
.
Ball
As the world's largest soda can maker,
Ball
(BLL) - Get Ball Corporation Report
is a perfect example of a relatively boring company that's anything but boring to investors. In the last year, shares of Ball have rallied close to 50% on the heels of strong fundamental improvements. Now, with a 40% dividend increase in play, the company is re-emerging on many investors' radar as a recession-resistant diversification play.
Ball's financial performance comes as a result of the company's sheer dominance over the rest of the industry. Ball controls around 40% of the beverage can industry, supplying the nation's largest soft drink and beer makers with cans that ultimately reach consumers. Even though Ball's use of aluminum would normally leave a firm beholden to commodity prices, the company's long-term contracts and use of hedging essentially negates price swings in its inputs. That's an especially crucial feature given the increased volatility in the commodity markets.
With a product with stable demand and a customer base that includes some of the world's biggest firms, this stock should have no problem maintaining its shareholder payouts in the future. That's music to the ears of major investors like the
(VMIAX), which owns a large stake in the company in addition to positions in firms like
Monsanto
(MON)
and
Dow Chemical
.
Limited Brands
Specialty retailer
Limited Brands
(LTD)
was one of the
on the NYSE on Thursday, following a 7.4% guidance-induced gap-up. That rally comes behind the company's 33% dividend hike, a move that brings its quarterly payout to shareholders to 20 cents per share -- a 2.5% yield at current levels.
Limited Brands owns a portfolio of the world's leading intimate apparel and personal care brands, including Victoria's Secret and Bath & Body Works. That business positioning makes Limited an exceptional way to play the rising tide of consumer sentiment; because the vast majority of Limited's offerings are discretionary, the firm should be even more impacted by an uptick in spending than other retailers.
While competition continues to be fierce in the specialty retail space, Limited's strong brand recognition (and the paring down of less profitable divisions, including its namesake Limited Stores) should do well to spur sales growth.
Consolidated Edison
Even though
Consolidated Edison
(ED) - Get Consolidated Edison, Inc. Report
is a slightly less exciting growth story, this utility still provides an attractive income story for dividend investors seeking a big yield from a financially sound stock. Con Ed's most recent dividend hike may have only rang in at 0.8%, but that half-cent per share increase (to 60 cents per share) brings its total yield to 4.81% at current price levels.
Of course, small, consistent dividend increases are nothing new to Con Ed - the company's been raising its payouts to shareholders each year for more than three decades. With a geographic footprint that covers some of the most populated areas in the Northeast and Mid-Atlantic (including New York City), Con Ed doesn't face the challenges of decreasing demand seen at more rural utilities. While regulatory challenges will continue to be a black cloud over the company, they're ultimately a very minor risk in the current environment.
Meanwhile, consistent, predictable earnings are a hallmark of Con Ed that will continue to keep investors like the
(FRUSX) happy. Other Franklin holdings include
PG&E
(PGC) - Get Peapack-Gladstone Financial Corporation Report
and
Entergy
(ETR) - Get Entergy Corporation Report
.
With an A- buy rating from TheStreet Ratings, it's one of the
top-rated multi-utilities stocks
.
For the rest of this week's dividend stocks, check out the
Dividend Stocks for the Week portfolio
on Stockpickr.
And if you haven't already done so,
today to create your own dividend portfolio.
-- Written by Jonas Elmerraji in Baltimore.
RELATED LINKS:
>>3 Coal Stocks: Buy, Sell or Hold?
>>11 High-Yield Stocks With Staying Power
Follow Stockpickr on
and become a fan on
Facebook.
At the time of publication, Elmerraji had no positions in stocks mentioned.
Jonas Elmerraji is the editor and portfolio manager of the Rhino Stock Report, a free investment advisory that returned 15% in 2008. He is a contributor to numerous financial outlets, including Forbes and Investopedia, and has been featured in Investor's Business Daily, in Consumer's Digest and on MSNBC.com.