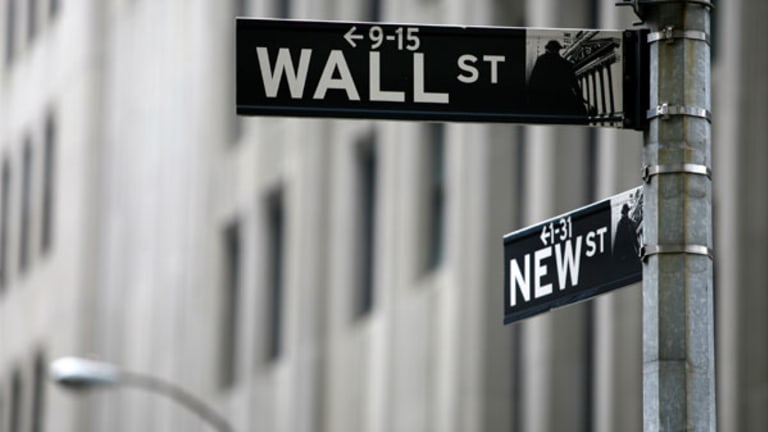 Dimon a Winner? Please
He was wrong when he walked into the hearing and he was wrong when he left.
NEW YORK (Real Money) -- Did Jamie Dimon do well, or did he do badly in front of Congress?
Frankly, I don't care. I care about how well or badly he's doing running
JPMorgan
(JPM) - Get JPMorgan Chase & Co. Report
and I'm still steamed about the trading loss that his firm racked up in London.
First, not all banking losses are created equally. A firm can make a loan to a client that blows up. That's the cost of doing banking business. A firm can make a wrong bet on the direction of a market, something I don't care for, but the bank has a right to do it and do it all of the time. I particularly don't like it if the firm's directional bet is out of synch with that the firm itself is recommending to its own clients. JPMorgan's been the most prescient firm in the world when it comes to Europe, with the most consistent view possible during this whole crisis, which is to stay away from everything, stocks, bonds, you name it.
So why the heck was the chief investment office for the bank doing the exact opposite of what the firm was telling clients to do? Did the firm's chief investment office believe that it was telling the wrong thing to clients? Maybe. Well, they were just stupid to do that, stupid enough that someone should lose her job over it anyway. Shame on that internal investment management team to bet against the best advice any firm was giving to any clients. If Jamie Dimon paid attention to his own firm's advice, he should have shut down this trade ages ago. Why isn't anyone mentioning that?
But the big thing people don't seem to understand because they never worked at one of these institutions is that a loss that's a rogue loss, meaning a loss that's a mistake or against the firm's rules, is not a loss that can be condoned. When you made a mistake at
Goldman Sachs
(GS) - Get Goldman Sachs Group, Inc. Report
you made good for the losses. It was that simple, You cost the firm money, you made good on it. I had my paid docked $27,000 for a mistake I made. Who should pay for it, the shareholders? Did they do anything wrong? Did they make the mistake? No, I did. It was an honest mistake, unlike what this might have been, but it was a mistake nonetheless, a buy of 50,000 shares instead of 5,000 that immediately went against me. The fault wasn't with the shareholders or the partners, it was with me.
Which brings me to the biggest outrage, why I don't care whether you think that Jamie Dimon won or lost today. Somebody or somebodies cost the shareholders billions upon billions of dollars with this rogue order. They may not have enough money to make good on the error and they certainly don't have enough money to make good on the shareholder losses.
But everyone involved has made immense amounts of money working at this bank, taking huge bonuses, including the CEO. I was thrilled to hear that Dimon said there might be clawbacks here, where money's returned to the bank out of the pockets of the people who made and checked off on the mistake.
But, the idea that Dimon came out a winner today? Oh please. Who are we kidding. You go in front of Congress because you did something wrong, you don't leave having done something right. You were wrong when you walk into the hearing and you're wrong when you leave. It really is that simple.
Action Alerts PLUS, which Cramer co-manages as a charitable trust, is long JPM.