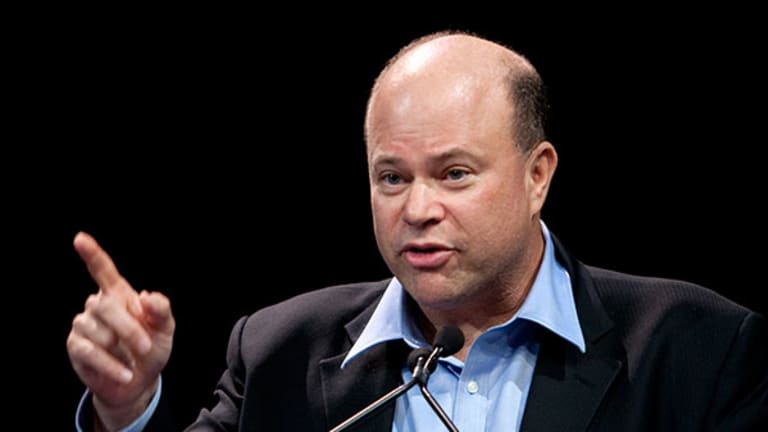 Did David Tepper's Appaloosa Get Killed Friday?
Blogger and investor John Hempton thinks self-loathing is an 'occupational hazard' for hedge fund managers.
NEW YORK (TheStreet) -- David Tepper's Appaloosa Management is one of the top performing large hedge funds on Wall Street, but he likely took a beating on Friday, according to John Hempton, an Australian blogger and manager of a hedge fund called Bronte Capital that is a flea relative to a multi-billion dollar giant like Appaloosa.
Recalling this interview  Tepper gave to Bloomberg two months ago, Hempton notes Tepper was long equities and short bonds as a hedge. On Friday, equities were hit hard, while bonds performed well.
"In other words Tepper was long the bad stuff, short the good stuff and the short was meant to be his hedge," Hempton wrote Saturday on his blog. 
"His hedge did not work. Badly. I suspect he was down more than 4 percent on the day - maybe double the equity market."
Hempton goes on to say he admires Tepper.
"Every single decent manager will have days when the hedge does not work. There is no implied criticism of Tepper here."
He also adds that his Bronte Capital "had the worst day in our history (although it was not as bad as I think David Tepper's day was)."
Describing his emotions after Friday, Hempton writes "first you feel a little beaten up. But at some stage you need to (seriously) examine the possibility you are wrong. And at that point the emotion turns to self-loathing. It is surprising but many of the best asset managers I know really hate themselves. It's an occupational hazard - and indeed may be a pre-requisite to being really good at this game."
After considering how to reposition, Hempton concludes that "inaction is...an acceptable policy."
"So I can just go back to self-loathing then. I guess David Tepper can do the same (but I suspect he hides it better than me...)," Hempton writes.
Reached Monday morning by TheStreet, Tepper declined to comment.
-- Written by Dan Freed in New York.
Disclosure: TheStreet's editorial policy prohibits staff editors, reporters and analysts from holding positions in any individual stocks.