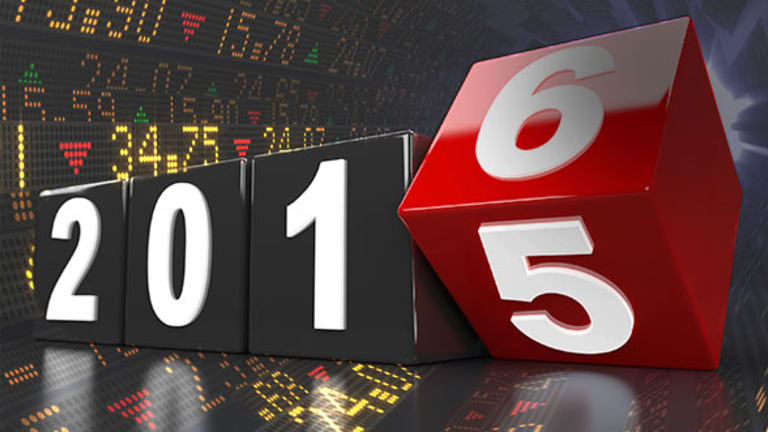 Dicker on 2016 Oil Prices -- Brace Yourself for a Mostly Horrible Year
Oil prices for 2016 look nearly as hopeless as prices for 2015. But don't think oil won't be moving quite a bit -- and the oil stocks with it.
Originally Published Wednesday, Dec. 23
Oil prices for 2016 look nearly as hopeless as prices for the year just ending. But don't believe that means that oil won't be moving quite a bit -- and the oil stocks with it.
Prices have been consistently dropping through much of 2015, on the back of a continuing production surplus and a warm early winter. The lack of an OPEC consensus on quotas at its November meeting added further to the pressure on oil, which is now well under $40 a barrel.
Much of the chances for a rally in 2016 hinges upon the amount of production from non-OPEC members that is likely to come off-line -- not just in U.S. shale producers, but in production in Canada, Mexico and Brazil.
I have been waiting for the stress of debt obligations to force many of the marginal producers into reorganization or outright bankruptcy, assuming that operations would then cease and production would begin to slacken here in the U.S. Instead, of the very few U.S. producers who have declared bankruptcy in 2015, including Quicksilver and Magnum Hunter, none of them have completely abandoned operations, and they continue to sell oil.
Dropping production from U.S. and other non-OPEC members will occur in 2016, but now it seems it won't happen soon enough to make the sector enthusiastically investable for at least the first six months of the coming year.
But that doesn't mean that oil is destined to merely continue its lower trend. Massive non-commercial short positions are coming up against an unexpected 4.9 million barrel drop in U.S. crude inventories and creating a big rally Wednesday. If even a few of the momentum traders decide to book their grand 2015 profits before the New Year, we could see a very violent rally.
That could take quality oil stocks like EOG Resources (EOG) - Get EOG Resources, Inc. Report and Cimarex (XEC) - Get Cimarex Energy Co. Report higher with it, moving from equally oversold prices and 52-week lows.
While a short-covering rally is one that needs ultimately to be sold, it is also one that can be very important to track.
And while 2016 does not look to get truly constructive for oil prices before the second half of the year, that does not mean I believe we will be seeing $35 or lower oil. Oil hardly needs to go much below $50 for 2016 to continue to destroy marginal U.S. and other non-OPEC producers.
Which is precisely what we'll need to see, and on a big scale, before oil prices really get any better.
This article is commentary by an independent contributor. At the time of publication, the author was long EOG and XEC.