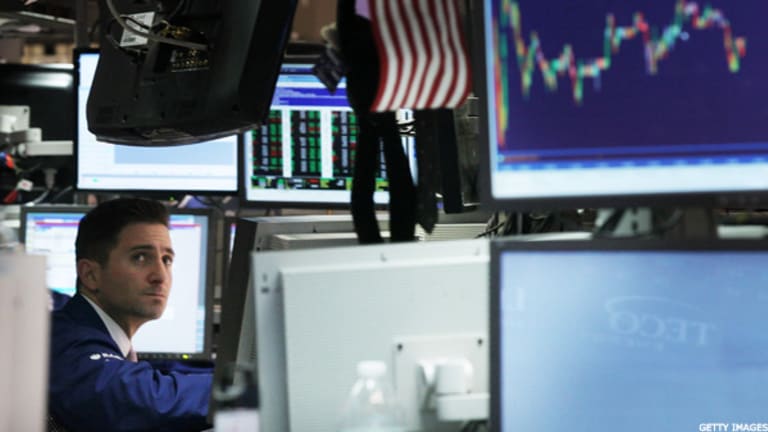 Dicker: Israel's Massive Geopolitical Lever
The nat gas find should shift political loyalties -- and Noble Energy is in on it.
Editor's Note: This article was originally published at 8:30 a.m. on Real Money on Monday, July 14. Sign up for a free trial of Real Money.
This latest possibility for a full-scale invasion of Israel into Gaza makes the Israeli assets in the Mediterranean intensely more important now than they were even yesterday. Given the concurrent upgrade of those Leviathan assets, I cannot see a better reason to continue to hold positions in Noble Energy (NBL) - Get Free Report.
Political arguments are one thing. I am a fervent and unrepentant supporter of Israel and do not for one single moment question Israeli air strikes or the possible ground invasion that might be needed to protect its citizens from the rocket fire being perpetrated by Hamas. But Israel is hardly surrounded by that kind of support -- not from Europe, and not even here in the U.S.
But energy supplies -- yes, energy supplies -- can go a long way toward equalizing the political opinions of many of the equivocators. The Leviathan find in the Mediterranean Sea, which Noble Energy is developing for Israel with the help of Delek Group, is the key to getting the Europeans, and even other Middle East nations, to better "understand" the security needs of Israel. Argue the merits of the Palestinian question all you like. But, when winter comes, you'll want a good relationship with the guys holding the spigot, and that's a happy new circumstance that will befall the Israelis in the next decade.
Just in this previous week, the recoverable estimates for natural gas in the Leviathan were again upgraded, increasing this time by 16%. It is now estimated that Leviathan contains perhaps as much as 26 trillion cubic feet of natural gas, a huge find that's very easily accessible to Israel itself, but also to Northern African nations and, most assuredly, Europe.
Indeed, the British mega-cap energy company BG Group has negotiated a deal to export 3.75 trillion cubic feet (TCF) of Leviathan gas to Egypt over the next 15 years, to be converted to liquefied natural gas and exported. Furthermore, Chinese mega-cap CNOOC (CEO) - Get Free Report has been mentioned to enter talks with Noble and take over as the "money man" for Woodside Petroleum, which backed away from its Leviathan partnership last month.
It's the nat gas find -- and Noble is a long-term play because of it.
Leviathan (and Tamar) gas is the geopolitical lever with which the Israelis can ill afford to mess around. They cannot and will not play rough on lease costs and taxes with Noble the way, for example, the Brazilians have played hardball with Chevron (CVX) - Get Free Report and others with their own offshore assets in the Campos and Santos basins.
As the Israelis make room for Noble and whatever partners they find, you'll see them moving full-steam-ahead in development -- and full-steam-ahead in profitability. There's nothing Israel needs more than a Europe that is more reliant upon them for natural gas, and less reliant on Russia -- they need that obsequiousness a lot more than they need a new tax base.
That reliance will certainly change the equivocation of French Prime Minister Manuel Valls -- whose comments exhibited calm, and not outrage, after pro-Palestinian protesters attacked a Paris synagogue Sunday.
You'll likely hear a different tune when Israeli natural gas, in the form of BG Group LNG, is being used to heat the Hotel Matignon in a few years.
I certainly hope so -- and I'm certainly not going to sell one share of Noble energy until I see that happen. This is a long-term energy play that has a political angle that I just cannot see failing.
At the time of publication, Dicker was long NBL, but positions can change at any time.
Dan Dicker has been a floor trader at the New York Mercantile Exchange with more than 25 years of oil trading experience. He is a licensed commodities trade adviser.
Dan is currently President of
a wealth management firm and is the author of
published in March of 2011 by John Wiley and Sons.
Dan Dicker has appeared as an energy analyst since 2002 with all the major financial news networks. He has lent his expertise in hundreds of live radio and television broadcasts on
CNBC
,
Bloomberg
US and UK and
CNNfn.
Dan obtained a bachelor of arts degree from the State University of New York at Stony Brook in 1982.