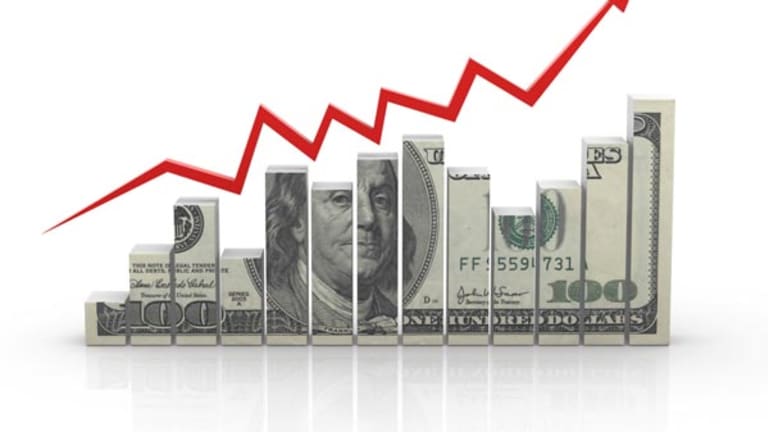 Publish date:
Diamond in the Rough: Under the Radar
Diamond Foods' stock has jumped in the past four months and now offers protection as the equity market slumps.
Diamond Foods' stock has jumped in the past four months and now offers protection as the equity market slumps.
SAN FRANCISCO (TheStreet) -- Since TheStreet.com profiled Diamond Foods (DMND) on Oct. 28, the company's stock has gained 23%, more than three times the pace of the Russell 2000 Index.
The addition of Pop-Secret and a bizarre Super Bowl advertisement added to the snack-food maker's profile, but the price appreciation has brought the stock into line with its fundamental factors. Diamond's fast rise may be over, but the company still looks strong and should prove to be a good investment in 2010.
San Francisco-based Diamond Foods is known for Emerald Nuts, which has produced strange commercials featuring a mischievous Robert Goulet pulling pranks on office workers who have fallen asleep due to afternoon hunger.
While these advertising campaigns most likely worked as Emerald Nuts are quite popular, Pop-Secret added a product that's established enough to generate reliable cash flow, which can be used to invest in the nut business or into new product launches.
Despite bringing on about $125 million of debt in 2008 to facilitate the purchase of Pop-Secret, Diamond still has a solid financial position, with a current ratio of 1.29 and only about 20% of its capital structure coming from debt. Over the past year, the company returned almost 47% and paid a dividend yielding 0.5%. Analysts are expecting earnings per share of $0.47 for the quarter ended in January, which would represent an increase of about 27%.
Diamond has a beta value of 0.61 which indicates that the stock is only lightly correlated with the equity market as a whole. Therefore, it will offer diversification. Stocks with lower betas will be more likely to gain on days that the broader market declines, helping to hedge against the negative effects of market corrections. This can be seen over the past few weeks, as the market faltered and Diamond held its value nicely.
Revenue for the current fiscal year, which ends in July 2010, is expected by analysts to rise 4.6% and accelerate to 8.2% next year.
Food stocks like Diamond Foods,
General Mills
(GIS) - Get Report
and
Kraft
(KRFT)
aren't the sort of investments that explode in a stock-market rebound. However, they do offer diversification against losses. Should we experience another dip before the stock market really becomes the bull that most investors are betting on, an investment in a stock like Diamond would be a safe bet.
-- Reported by David MacDougall in Boston.
Prior to joining TheStreet.com Ratings, David MacDougall was an analyst at Cambridge Associates, an investment consulting firm, where he worked with private equity and venture capital funds. He graduated cum laude from Northeastern University with a bachelor's degree in finance and is a Level III CFA candidate.