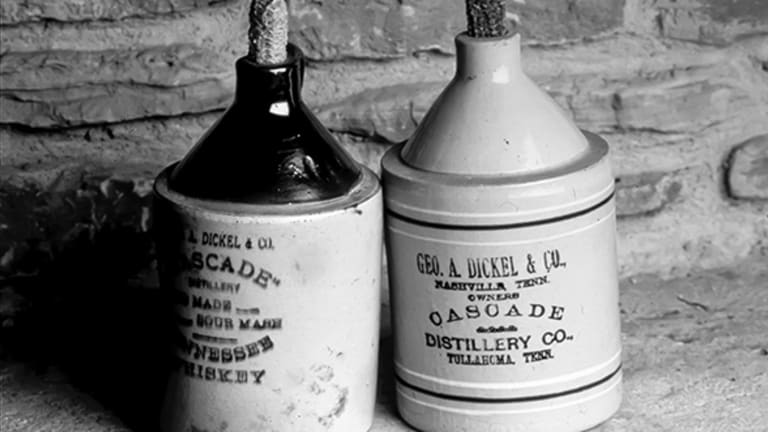 Diageo Hits Scotch and U.S. Spirits to Keep on Full-Year Target
Diageo CEO Ivan Menezes says full-year expectations are on track after a strong fiscal year 2017 start.
Post-Brexit woes have not hit British spirit maker Diageo (DEO)   . Shares in the company have gained more than 19% since the U.K. voted to leave the European Union in June and today its CEO said it had made a good start to the financial year starting in July.
The world's largest distiller and maker of Sminoff vodka Johnnie Walker scotch today put out a trading statement ahead of its annual shareholder meeting. The company did away with quarterly statements in September 2014.
In the statement CEO Ivan Menezes said the company was on track to deliver its objective of mid-single digit top line growth, and over three years ending fiscal year 2019 delivering 100 basis pointed of organic operating margin improvement.
Menezes said, "The momentum we created last year, strengthening our business through improved marketing, innovation, and commercial execution, has set us up to deliver a stronger performance. Key drivers of improved top line growth are our fiscal 2017 priorities: scotch, U.S. spirits and India."
Productivity-related costs will no longer be counted as exceptional items, and although they are expected to hit organic growth in the first half, the costs will fall in the second half, Diageo said.
The costs will "be offset by higher savings as well as the benefits from out targeted reinvestment of those gains. This will contribute to organic margin expansion for the full year," Menezes said.
Diageo's were recently up 0.1% at 2,184 pence. The shares are up 23.3% over the past year, with the vast bulk of the gain since the Brexit vote.
Analysts at Jefferies are expecting 4% organic revenue growth in the 2017 fiscal year compared with 2016, with key divers being scotch, which accounts for 33% of profits, U.S. spirits, which makes up 45% of profits and India, which accounts for a mere 2% in profits.
Jefferies said the commentary on the U.S. and scotch is encouraging. "We estimate that scotch accounts for only 7% of U.S. volumes (or perhaps 15% of U.S. profits; therefore there is not significant double counting between these two buckets of growth."
Jim Cramer says Diageo is a buy for several reasons. Firstly, the fall in the pound since the U.K.'s vote to leave the European Union has benefitted the company's products and all its products got a huge currency translation boost. Secondly, Diageo could also become a takeover target. Diageo also has a 2.8% dividend yield and a cheap valuation at 20 times earnings.
Not mentioned in today's statement was China, which has proven to be a sticking point for many other distillers. In July, cognac maker Remy Cointreau (REMYF) said a sales slip in Asia Pacific in the first quarter was a blip. Group sales were 0.5% lower in the first quarter, a sharp contrast to the 12.3% fourth-quarter gain.
The company said that in June the company "hit the bottom" in China as over-shipment forced the company to tweak inventories. However, it expects Greater China to see further improvement with volume and value depletions up in the mid-single digits for the full year.
Pernod Ricard (PDRDF) , maker of Jameson whiskey and Absolut vodka, also pointed to difficulties in China. On an organic basis, sales rose 2% for the fiscal year ended June 30 to €8.68 billion ($9.68 billion) in fiscal 2016, as growth in the Americas picked up momentum particularly in the U.S. Sales in the Americas grew by 4%, up from a 2% growth rate the year before.
In Asia and the rest of the world, double-digit growth in India and Africa and the Middle East offset difficulties in China, Korea and travel retail, while in Europe the company reported "encouraging" growth in most markets, led by Spain.