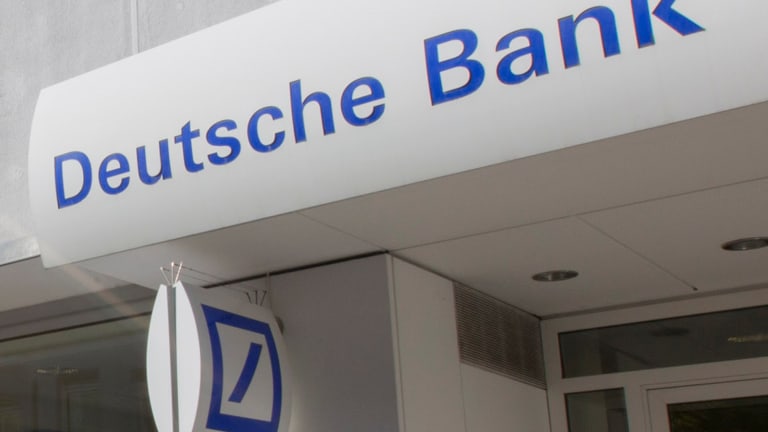 Deutsche Bank's Cryan Moots More Drastic Restructuring as Profit Falls 98%
Quarterly revenue plunges by a fifth at the German lender.
Deutsche Bank (DB) - Get Report CEO John Cryan said the bank may need to step up its restructuring program as it reported a 98% decline in quarterly net profit to €20 million ($22 million).
Germany's leading lender said it has already arranged to cut 3,000 jobs in its home market, pour its U.S. operations into an intermediate holding company and to separate retail lender Postbank, which it wants to partially spin off next year. The company delivered the update as it announced a 20% decline to €7.4 billion in quarterly revenue, which it said reflected a "challenging environment and strategic decisions." Its core equity Tier One ratio rose to 10.8% from 10.7%, in line with expectations, while the €20 million net profit figure was below the €22 million consensus in a Bloomberg forecast.
"While our results show that we are undergoing a sustained restructuring, we are satisfied with the progress we are making," said Cryan. "We have continued to de-risk our balance sheet, to invest in our processes and to modernize our infrastructure. However, if the current weak economic environment persists, we will need to be yet more ambitious in the timing and intensity of our restructuring."
Deutsche Bank shares closed down 1.9% at €12.88. They have lost 57% of their value in the past year.
We'll have a full story later.