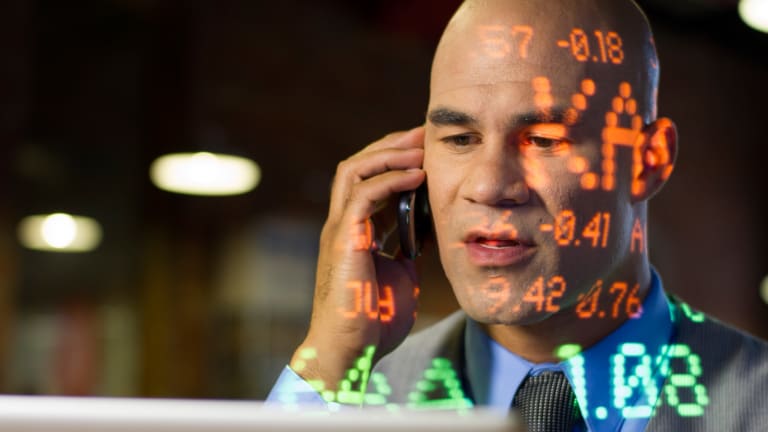 Despite Shenanigans at Credit Suisse, Barclays, ITG, Don't Dismiss Dark Pools: Convergex CEO
One CEO shares the pros and cons of trading with dark pools, which are in the headlines again following reports about Credit Suisse, Barclays and ITG settling allegations of manipulation.
NEW YORK (TheStreet) -- Dark pools are back in the headlines following reports about Credit Suisse (CS) - Get Credit Suisse Group AG Sponsored ADR Report, Barclays (BCS) - Get Barclays PLC Sponsored ADR Report and Investment Technology Group (ITG) ,  settling allegations of manipulation with the government.  Eric Noll, CEO of Convergex, says the current commotion is nothing new and won't likely last long.
"This is part of a series of activities that has been going on in this space for quite a while now," said Noll. "I think it's out of concern driven by the Flash Boys book and other concerns about the space, but clearly this is part of a longstanding series of investigations into the space."
Convergex is a global agency brokerage and trading-related services firm. Convergex transacts more than 2% of equity-exchange volume and executes trades for institutional clients in more than 100 markets.
So-called dark pool trading involves trades that are routed through broker-run exchanges, but are not disclosed until the order is complete, thus keeping the public uninformed. Institutional investors, such as mutual funds, hedge funds and pensions, often favor dark pools because it is less likely that parts of their large orders will get picked off before they're fully executed.
However, potential abuses can occur in dark pools. ITG, for example, said this week it will pay $20.3 million to settle charges that it ran a secret trading desk that profited from confidential customer-trading information obtained from dark pools.
Convergex operates a pair of dark pools and Noll said they will continue to offer them because they offer a valuable service to the market as long as they remain liquid and fair.
"You have to do it in a way that adds value for your client," said Noll.
Convergex is also actively trading for clients in the Chinese market, which has seen huge volatility since the currency devaluation as well as government-instituted trading restrictions in reaction to the massive spring selloff.
"One of the big challenges is the volatility that whips through the market when there is a yuan devaluation, for example," said Noll. "Your clients start moving their order flow around very quickly in that kind of environment. Being nimble and being able to accommodate them in their needs, in times of market crises, is very important for us."