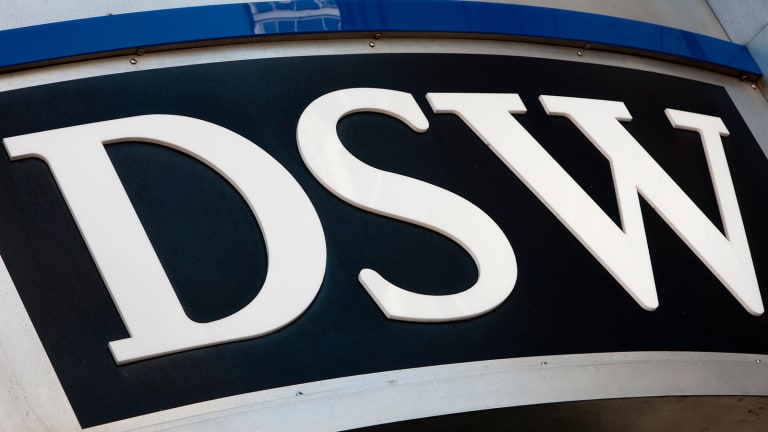 Designer Brands Shares Step Up on Earnings Beat
Designer Brands advances after matching Wall Street's earnings expectations.
Shares of Designer Brands  (DBI)  stepped lively on Thursday, rising 9.8% to $19.76 after the footwear and accessories retailer matched Wall Street's earnings expectations and increased its full-year guidance.
The Columbus, Ohio-based company reported adjusted net income of $33.6 million, or 43 cents a share, up 10.3% from a year ago, matching analysts' forecasts. Revenue increased by 23.4% to $878.5 million, beating Wall Street's expectations of $872.5 million.
The Canada Retail segment had positive operating profit and the Brand Portfolio segment delivered $90.7 million in sales to external customers.
Same-store sales increased 3% for the first quarter, following a 2.2% increase in the first quarter of fiscal 2018.
"The quarter saw strength across the board - with growth in key operating metrics, segments, and geographies," CEO Roger Rawlins said in a statement. "In fact, our DSW banner, the Shoe Company banner and Camuto Group all performed at or above our expectations, with the U.S. Retail and ABG segments delivering positive comparable sales."
The company said it expects full-year earnings in the range of $1.87 to $1.97 a share, up from an earlier range of $1.80 to $1.90 a share.
Designer Brands operates a portfolio of retail concepts in nearly 1,000 locations under the DSW Designer Shoe Warehouse, the Shoe Company, and Shoe Warehouse banners.