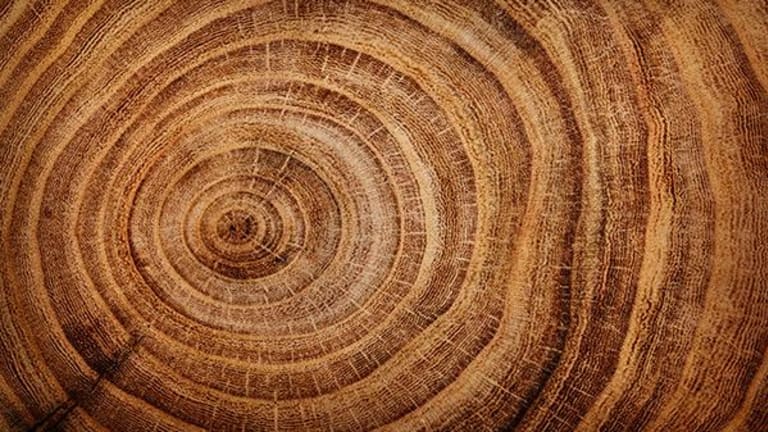 Deltic Timber Showing Weak Roots
Quants and charts spell trouble ahead for DEL.
Deltic Timber Corp. (DEL) was downgraded by TheStreet'sQuant Ratings service today. Remember, Weyerhaeuser (WY)  was downgraded yesterday. 
Let's check the charts and indicators for DEL today. Tape measures out!
In this daily bar chart of DEL, below, we can see that prices have broken below the late May/early June lows. The slope of the 50-day moving average line has turned down but the 200-day average line is still positive. The daily On-Balance-Volume (OBV) line has been weakening since mid-July and signals that sellers of DEL have become more aggressive. The daily Moving Average Convergence Divergence (MACD) oscillator is below the zero line in a bearish configuration.
In this weekly chart of DEL, below, we can see that prices are below the cresting 40-week moving average line. The weekly OBV line has been down the past five weeks and the MACD oscillator is below the zero line for an outright sell signal.
Bottom line: A quantitative downgrade and weak charts spell trouble ahead for DEL. Prices could decline toward $60 in the next two to three months.
Click here to sign up for Quant Ratings, where you can read our full report on Deltic Timber or more than 4,000 other stocks that our service rates in real time every market day. However, please note that our Quant Ratings service assesses stocks using a proprietary computer model that runs a variety of factors through quantitative and technical analysis. Ratings do not necessarily reflect the opinions of Jim Cramer or other columnists, who may use different criteria to grade stocks.
(This article originally appeared on Real Money, our premium site for active traders. Click here to get great columns like this from Bruce Kamich, Jim Cramer and other writers even earlier in the trading day.)
More of What's Trending on TheStreet:
Employees of TheStreet are restricted from trading individual securities.