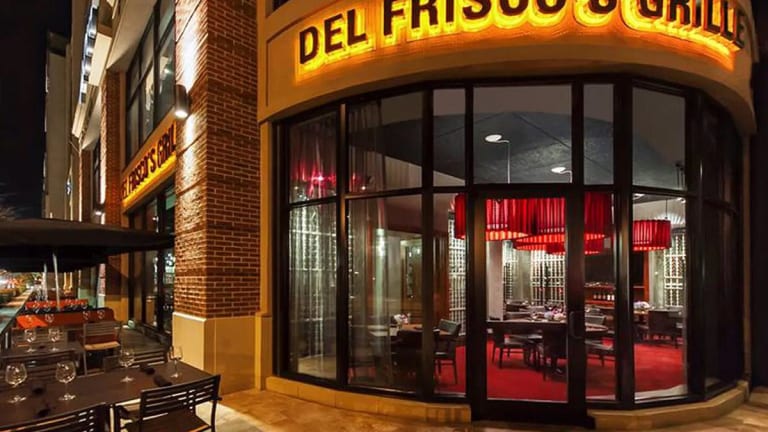 Del Frisco's Sizzles After Saying It's Considering a Sale
Shares jump after the company announces it's considering a possible sale of its business.
Shares of Del Frisco's Restaurant Group Inc. (DFRG) - Get Report jumped nearly 8% in premarket trading on Friday, Dec. 21, after the company said it was considering a possible sale of its business amid pressure from an activist investor.
Del Frisco shares were up 7.86% in premarket trading on the Nasdaq Stock Exchange, rising 51 cents to $7 after ending the trading day Thursday down 6 cents at $6.49.
Earlier this month, Engaged Capital, which owns a 9.99% stake in the company, began publicly pushing Del Frisco's to put itself up for sale, saying it was poorly managing its steakhouse restaurants and had rushed into acquiring two other chains to avoid an acquisition.
In June, Del Frisco's acquired Barteca Restaurant Group for $325 million in cash.
Del Frisco's, which owns Eagle Steak House and Frisco's Grille chains, adopted a shareholder rights plan, or "poison pill," with a 10% trigger to counter Engaged.
The rights plan, if triggered, would mean all shareholders other than any triggering person would be entitled to buy common shares at a 50% discount, or the company can exchange each right held by such holders for one share of common stock, according to Del Frisco. The rights plan will expire on Dec. 4, 2019.
"The board believes that conducting a strategic review process is in the best interests of shareholders," Chairman Ian Carter said in a statement released after the market close on Thursday. "We believe that pursuing these complementary paths is in the best interests of our shareholders and is designed to maximize value."
Del Frisco's has missed analysts estimates six of the past eight quarters, according to Refinitiv data, while its same-store sales have fallen over the past two years.