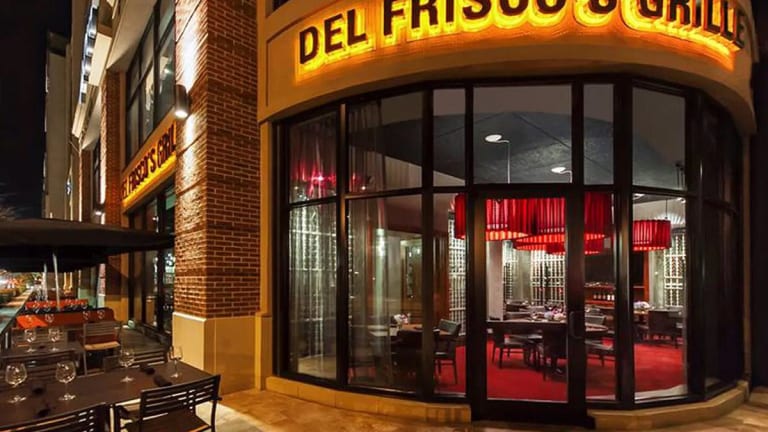 Del Frisco's Shares Soar on News of Possible Purchase
Del Frisco's Restaurant Group soars on a report it had received final bids to buy the company.
Shares of Del Frisco's Restaurant Group (DFRG) heated up Monday following a report that the struggling restaurant chain could soon receive final bids to buy the company for what sources say would be about $9 a share.
Shares rose 31.2% on the news to close at $6.23, then tacked on another 1.1% in after-hours trading to reach $6.30 shortly before 8 p.m. ET.
The Deal.com, citing sources connected with the matter, said that final bids for all or parts of the Irving, Texas-based company were due shortly. At least three bidders are likely buyers: Darden Restaurants (DRI) , which wants to buy the entire business, and Ruth's Hospitality (RUTH) and Landry's, which are interested in the company's steakhouses.
Del Frisco's operates the Double Eagle Steakhouse, Barcelona Wine Bar, bartaco, and Del Frisco's Grille brands. As of March 12, it operated 75 restaurants in 16 states and the District of Columbia.
Last week, Del Frisco's said that it plans to lay off up to 15% of its general and administrative workforce.The company said the layoffs were expected to reduce administrative costs in 2019 by $3 million while saving $5 million on an annualized run-rate basis.
CEO Norman Abdallah said in a statement that "a reduction in force is a difficult but necessary step."
A year ago, Del Frisco's purchased Barteca Restaurant Group, the parent company of Barcelona Wine Bar and Bartaco, for $325 million.
A message to Del Frisco's seeking comment about the proposed deal wasn't immediately returned.