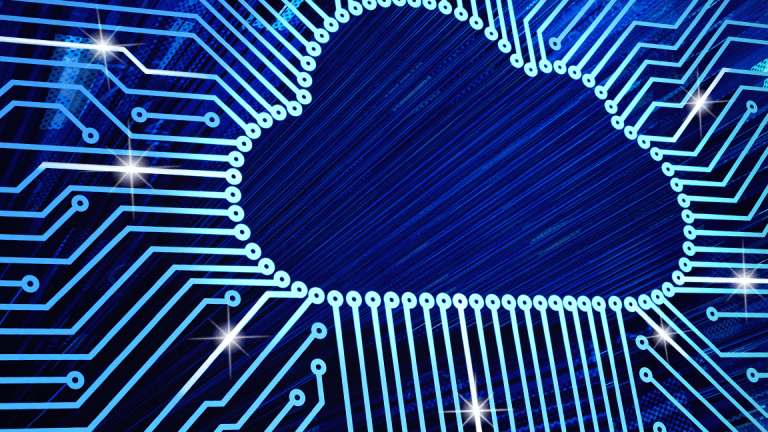 Cloud and Defense Stocks Could Be Big Winners in a Trade War
These stocks dominate on tariffs and a space race.
These stocks dominate on tariffs and a space race.
Make that money. 
We already know that increased tariffs are afoot. We know that the U.S. dollar is once again increasing in strength. That should also put the smack-down on large U.S. firms that do a lot of international business. This is why the Russell 2000 I:RUT has been an out-performer of late, and will likely continue with that behavior today. The 2yr/10 yr yield spread has continued to flatten. That means that even with CCAR results due this week, the banks remain dicey plays.
Keep in mind that many of your favorite cloud names are not very dependent upon Chinese revenue. However, plenty of your favorite semiconductor names are. The passive nature of investment in the year 2018 will likely sink all boats, offering opportunity at a discount where it is warranted.
Fool-proof strategy? Heck, we ain't got none of that today, kid. We're probably going to have to tape on the foil, and button down the jerseys. I think it obvious that the likes of Intel (INTC) - Get Report , Micron (MU) - Get Report , Skyworks (SWKS) - Get Report , Texas Instruments (TXN) - Get Report and Western Digital (WDC) - Get Report will face some punishment. If this also puts undue pressure on names such as Adobe (ADBE) - Get Report , Salesforce (CRM) - Get Report , Splunk (SPLK) - Get Report , or even Amazon (AMZN) - Get Report , and Microsoft (MSFT) - Get Report , well then I am likely to do a little shopping.
One More Thing
Even though the defense contractors have been under pressure, watch for news on naval maneuvers in the Pacific. In light of this trade news, such movement could be significant. In addition, yesterday, the president directed the Pentagon to create a sixth branch of the military -- the United States Space Force.
If this proceeds, it will force others to compete. That's called an arms race, gang. That also means that to me, any sell-off in my favorite defense names from here is simply opportunity on sale. My favorites are Northrop Grumman (NOC) - Get Report , and Raytheon (RTN) - Get Report . I also have long positions in Lockheed Martin (LMT) - Get Report , General Dynamics (GD) - Get Report , and Kratos Defense (KTOS) - Get Report .
I am flat Boeing (BA) - Get Report . I think it obvious that if the United States is to have a Space Force, then Boeing is going to have to be valued at more than the current 20x forward earnings. I also think Boeing deserves to be in my portfolio, despite any trade-related news.
Watch what Boeing's CEO just told TheStreet. 
At the time of publication, Stephen Guilfoyle was long INTC, MU, ADBE, CRM, SPLK, AMZN, MSFT ORCL equity; and short ADBE put options.