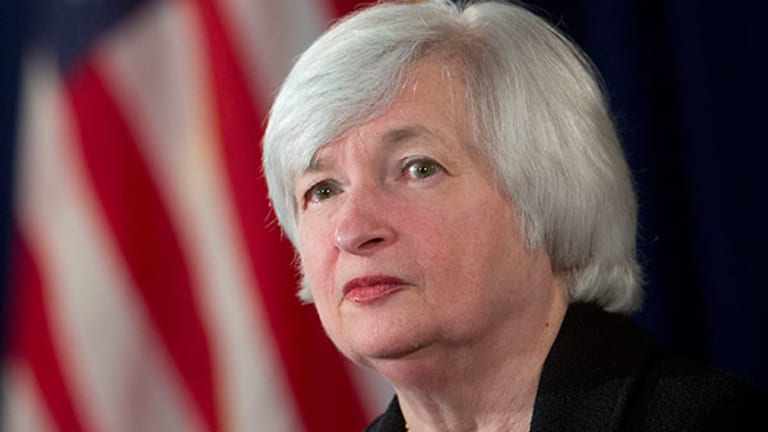 Decision Day for the Fed: Time to Raise Rates?
The market is betting that the Federal Reserve will keep interest rates steady.
It's decision day for Federal Reserve policy makers.
The market is betting the Fed will keep rates steady. Investors will focus instead on the key statement released after the Federal Open Market Committee (FOMC) meeting.
''I think with the statement they (will) want to keep options open,'' said Eric Stein, co-director of global income and a portfolio manager at Eaton Vance. "If the data improves, if the data stabilizes (or) hopefully improves, I think there's a decent chance they (will) hike rates at the December meeting.
''If the data goes the other way and deteriorates, then they'll push rate hikes off to 2016.''
Stein said that since the September meeting, there's has been some weakness in U.S. economic data. However, he believes there is underlying strength in the U.S. economy.
"Generally speaking the labor market is very healthy, the economy is recovering, we're headed in the right direction," said Stein. He also thinks some worries about global uncertainty in places like China have eased.
"I actually think some of the stimulus we've seen in China -- they recently cut interest rates and lowered the reserve requirements -- should help the Chinese economy from having a so-called hard landing. That's actually beneficial for the whole world system, including the U.S.," he said.
By not raising rates in October, the Fed does run the risk of waiting too long to make a move, according to Stein.
"They may be behind the curve from the standpoint of the business cycle," he said. "I don't think we're going into a recession, but maybe the business cycle is peaking, and so if it's peaking, why haven't they raised rates yet?' asked Stein.
He added that the Fed isn't behind the curve in terms of inflation, which has yet to become a problem for the U.S. economy.