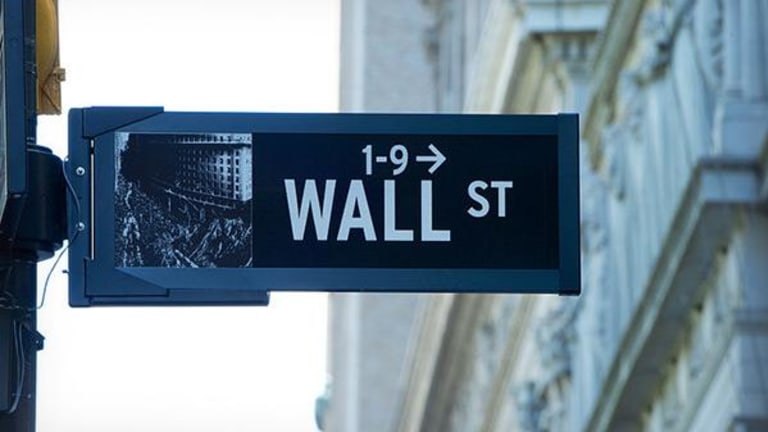 Death of the Client Commission? RIAs Moving on From Old Pricing Model
Registered investment advisory firms are aggressively moving away from collecting client commissions, and seem to be thriving as a result.
There's a movement foot in the U.S. registered investment advisory market, and it could eventually spell the end of the venerable financial advisory client commission.
Data from the U.S. Securities & Exchange Commission shows that the number of large domestic advisory firms (defined as firms with assets over $100 million) that have stopped collecting commissions, has fallen from 135 in 2012 to 120 five years later.
That may not seem like a precipitous drop, but, as always, context is king. Consider this - the number of nationwide financial advisory companies has climbed 27% over the same timeframe. Additionally, the number of RIA firms transitioning to fee-only client payment models has risen by 370 firms in the last five years.
Consequently, commission collection models could be going the way of the dodo bird and the duck-billed platypus, and sooner than financial advisory firms, and their clients, may think.
Let it be noted there are good reasons for that.
"The traditional role of a broker has changed over the years, away from an execution-only role to an increasingly fiduciary one," says Joseph Auour, managing principal at Auour Investments, LLC, in Wenham, Mass. "When a person needs to act as a fiduciary, the conflict of interest with commission based products increases. It is viewed, right or wrong, that once a sales commission is introduced, the broker or RIA is acting for self-interest rather than client interest."
Auour says that a move to very transparent annual fees is a trend that will not likely abate. "It's good for both the client and the advisor," he explains. "Much like any subscription based model, the client knows their costs and can leave at any time. It makes the advisor offer what is likely the most important service, counseling."
Commissions will not go away entirely, Auour adds, but will be limited in their use. "Smaller asset levels may make sense as a commingled product may be the best option given all the other costs involved with asset management," he adds. "Insurance products are likely to also stay commission based."
Transitioning from commission-based charges to fee-based charges is also a matter of relationship building, investment professionals say.
"I have worked in shops that actually charged both commissions and fixed fees," says Daniel Wachtel, global director at Harbour Capital Partners, in New York City. "When you're operating on a commission-only basis, you never really have a great relationship with your client, as you do with a fee-based relationship," he explains. "You aren't selling them anything and client retention is much higher because commission clients know every phone call is basically a sales call."
On the other hand, a fee-based call is meant to strengthen the relationship or to make a change that will affect a client's portfolio that is based on reason and logic instead of making extra money, Wachtel says. "I do believe that commissions are done for good, but the next battle and the battle that rages now is getting fee's down on client's accounts," he says. "Most wire houses are charging 1% and the competitor is always more than willing to beat that rate."
Investment advisors who are hanging out their own shingles increasingly say the payment model in their new shops is a fee-based one.
"I started my own firm earlier this year after working for a fee-only RIA for a number of years," notes Trevore Meyer, founder of Presence Financial, in North Barrington, Ill. "I've structured my firm as a fee-only RIA focusing on a monthly retainer, plus an asset under management fee."
"The trend towards fee-based models has a lot to do with transparency," Meyer says. "I can safely point to my fee structure and say, "This is exactly what you're paying me for helping you through this situation".
So, is the commission payment model dead as the proverbial door nail? No, but it appears to be on life support.
"The commission model has been awarded a reprieve as of late, but it's not dead," says William Stack, owner of Stack Financial Services LLC, in Salem, Mo.
"Ironically, many investors will pay more in fee-based expenses, in the name of transparency, than they did under the commission-based structures that have recently fallen out of favor," he notes. "This scenario will help bring about further regulatory changes, to allow the commission-based structure to exist in perpetuity, for those better served by that model."