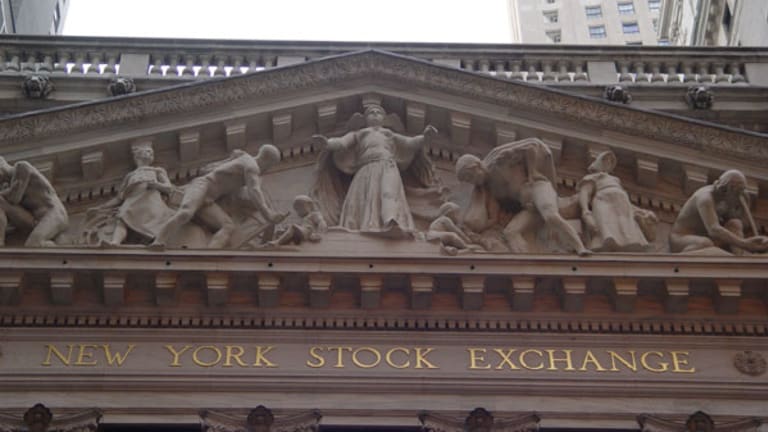 Day Ahead: Bernanke Is THE Person in Your Life
The break in the rally is signaling that trading will hinge on comments.
Financial Fortune Cookie: "No one can build his security upon the nobleness of another person." -- Willa Cather
Sorry Willa, never met ya, but I respectfully disagree. The stock market since 2010 has built its security on the nobleness (from perspective he is risking his legacy to promote a recovery today by rewriting the Fed's playbook) of one person: Ben Bernanke. Just imagine where stocks would be sans electronic injections of cash into bank coffers and the corresponding decline in interest rates. I am not waxing poetic about the Fed's meddling in free markets by any means, only serving up a truth that is linked to the aftermath of a deep and scary recession.
I am well aware that on occasion it appears that I joke around when dishing advice on the market and stocks (for example on Twitter @BrianSozzi). You would be 100% accurate, as I refuse to be the boring blowhard mailing it in and forgetting the attention to detail that brought success to the fore. Finance should be engaging, intertwined with life experiences. It makes for a clear, focused head when conducting due diligence on a company or running stock screens. But for today only, I want to flip the switch and morph into Johnny Boring as, honestly, the break in the rally that began a week ago is signaling that the next few weeks of trading will hinge on comments, and then actions, from Bernanke.
If you are a serious investor then Bernanke should be the most important person your life right now. You need not be concerned with cash hoards on corporate balance sheets. Mitt Romney's RNC speech could be dissected later. That pair of underwear on the floor? Toss it in the hamper later on. It's Bernanke Time and I am telling you that should one link be missed, it will bring a painful shock to the portfolio or a day spent trying to catch the attention of a broker offering a stock at a higher price than milliseconds earlier.
Here is how to get your mind around Bernanke: Jackson Hole III
Overall Speech
Mr. Market: No surprises good or bad seen. The fact there may be no meat is being handicapped as a negative.
Mr. Sozzi: In the first week of August, I said the Jackson Hole spectacle would be a disappointment in terms of substance and that would hit stocks prior to the event. This has happened and since it did I think the return of stock volatility will force Bernanke's hand (he loves the stock market/wealth effect and you know it) to offer more substance than he initially intended to articulate.
What could a positive surprise speech look like? In my view, it will be a glue job on a piece of oaktag of snippets from the Jackson Hole speeches from 2010 and 2011. Specifically: (1) gloomier sentiment on the economy (2011) as a means to justify the next step (easing) at the September 12-13 FOMC meeting and mentally prepare the market for another downgrade in the economic projections (revisions are on tap at the upcoming gathering) and (2) some, but potentially not enough to satisfy the bulls, insight into the economic resuscitation plan (language extension regarding rates, how precisely the Fed would utilize its balance sheet) which is opposite to Jackson Hole '11 where disappointment reigned supreme because of no color on easing.
Yet, recall that even after the verbal Jackson Hole '11 letdown, at the following FOMC meeting in September (mind you there was no press conference, there will be one this go around) the Fed issued guidance on the extension of new quantitative easing (June 2012) and an amount ($400 billion). With a press conference in the cards, it will be easier to break down the rationale for new monetary stimulus, which theoretically would be derived from a downgrade in the economic projections (August employment report key here).
Ultimate surprises from Jackson Hole event: Fed adds an extra day onto its next meeting, given importance of situation (pre-election easing). There is a slight hint of open-ended bond buys linked to an unemployment target.
I prefer to be reactionary into the event. To me, it feels as if there is this pent-up gas that is about to be released in one direction or another. The downside risks strike me as outweighing the upside potential.
Brian Sozzi is Chief Equities Analyst for NBG Productions. In this capacity, he is responsible for developing independent financial content and actionable stock recommendations (including ratings and price targets) for an institutional and retail investor base. In addition, Sozzi is the Editor in Chief of the "Decoding Wall St." investor education online platform.