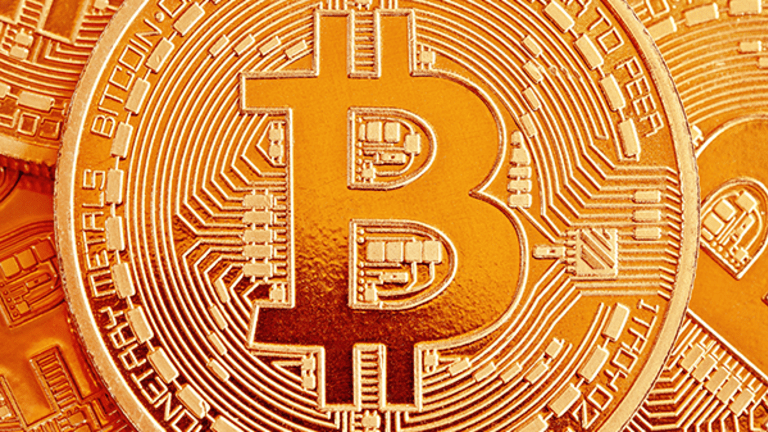 Danish Saxo Bank Bitcoin ETN May Be Safest Cryptocurrency Investment
The latest to jump on the Bitcoin mania band-wagon, Saxo Bank is innovating in a big way.
Denmark's Saxo Bank is the latest to jump on the Bitcoin mania band-wagon making Bitcoin exchange traded notes (ETN) available to its investors. 
Saxo Bank has added two ETNs to its offering available to clients who can now gain exposure to Bitcoin. The ETNs designed to track the movement of Bitcoin against the U.S. dollar. 'Bitcoin Tracker One' is traded in Swedish krona and 'Bitcoin Tracker EURO' is traded in euro . Both ETNs are issued by XBT Provider AB and traded on Nasdaq OMX (Stockholm). 
"We have been following the development in cryptocurrencies closely and our Saxo Strategy Team has monitored and commented on the rapid development," said Claus Nielsen, head of markets at Saxo Bank. "We have now added two new listed instruments on the Saxo Bank platform that tracks the movement of Bitcoin and we will look into the client appetite as we are developing the future foundation for access to cryptocurrencies in Saxo Bank." 
Are you investing in cryptocurrency? Don't miss TheStreet's coverage:
Why Bitcoin Cash Prices Are Likely to Dive Again
Bitcoin to Take Over Civilization
How Cryptocurrency Mining Works Explains Why AMD and Nvidia's Sales to Miners Might Soon Fall
Bitcoin Skyrockets to Record $3,525 as a Buying Binge Is Unleashed
Read More:It Looks Like New Bitcoin Millionaires Are Avoiding the IRS
"This is an exciting time for both Danish investors and the Bitcoin community to have easy and reliable access to the performance of bitcoin via the Bitcoin ETN," said Laurent Kssis, ETF trading consultant and interim managing director of XBT Provider. 
"We are delighted and welcome Saxo Markets's decision to permit their clients access to XBT Provider's ETNs where we have witnessed a phenomenal expansion of new investors treating Bitcoin as an asset, willing to embark in the digital asset class and demanding their brokers to grant them access to our bitcoin ETN, largely in the last six months," Kssis added.
Danish philanthropist, space advocate and investor Per Wimmer, CEO of London-based Wimmer Financial LLP, said the Saxo Bank Bitcoin ETN is probably one of the "safest ways to access Bitcoin."
Still, Wimmer remains iffy of Bitcoin as an investment option.
"I'm still very skeptical [about] Bitcoin," Wimmer added. "The best investment advice would be to buy volatility on bitcoin if only that was available. It will continue to be volatile. Increase from $1,000 to $4,000 this year alone is abnormal. Bitcoin will will either catch on and become more mainstream or will slowly phase out. The jury is still out. But Bitcoin is unlikely to stay where it is now."
Commenting on the ETNs Ryan Radloff, head of investor relations at XBT Provider noted XBT Provider's Bitcoin ETNs now have over $200 million in assets under management. "That's a fact driven by strong demand, price growth and rapidly increasing access to our Bitcoin products," he said. "This latest addition via Saxo Markets is a great next step in increasing access to bitcoin for non-U.S. investors."
"The addition of the bitcoin ETNs to Saxo Markets' platform is great for investors," Radloff added. "We launched in Sweden and have had tremendous support out of the larger Scandinavian community since the early days. We couldn't be more excited about this news." 
Other online trading platform that have been expanding its cryptocurrencies offering is IG Group and Hargreaves Lansdown. 
More of What's Trending on TheStreet:
Amazon Is on the Verge of a Colossal Breakdown After Whole Foods Deal