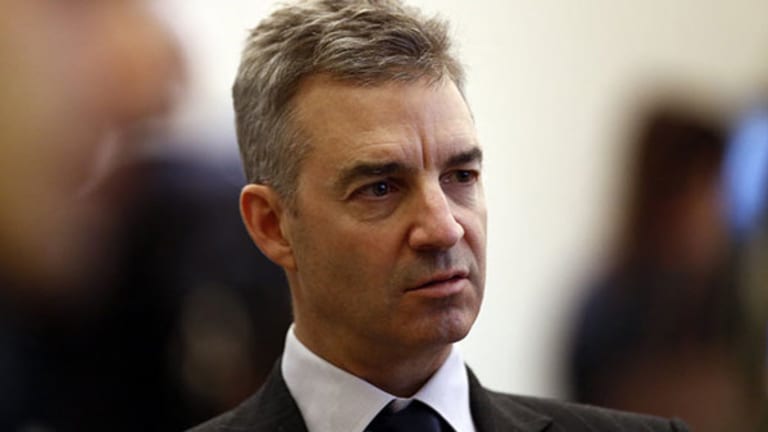 Dan Loeb May Be Targeting United Technologies
A possible insurgency by Third Point may be brewing as the industrial and avionics conglomerate, which fended off a hostile bid last year and is seeking to acquire Rockwell Collins.
An activist hedge fund investor may be accumulating shares and agitating behind the scenes at avionics and industrial conglomerate United Technologies Corp. (UTX) - Get United Technologies Corporation Report
The New York Post reports Wednesday that an activist investor, possibly Third Point LLC's Dan Loeb, is putting UTX on the defensive and pressing it behind-the-scenes to spin off non-core businesses. A Third Point spokeswoman declined to comment. United Technologies did not return a request for comment.
Larger companies targeted by activists who seek to pressure companies to divest divisions or sell themselves often seek to make big transformative acquisitions as a poison pill on the insurgent fund's efforts. Multiple reports earlier this month have suggested that United Technologies is seeking to acquire Rockwell Collins, which would be a combination of the largest and fourth-largest aircraft parts makers in the U.S. It is very possible that the private activist agitations may have pushed United Technologies CEO Gregory Hayes to try to buy the cockpit gear maker.
Activists also often target companies that have rejected acquisition offers, based on the prospect that such a rejection may have raised the ire of some shareholders at the target company. Last year, Hayes successfully defended the company against a $90 billion hostile takeover offer by Honeywell International Inc. (HON) - Get Honeywell International Inc. (HON) Report . The company suggested that a United-Honeywell combination would not pass antitrust muster. The Deal, a unit of The Street, reported in February 2016 that a big regulatory threat to that combination was the Department of Defense. 
Blue Apron Hiring Freeze Comes After Meal Kit Company Takes These Big Blows
A key issue is that since the end of the Cold War, consolidation has resulted in a steep decline in the number of defense contractors from more than 20 in the 1980s to only six today, including United Technologies.
Already one occasional fund that has engaged in activism in the past, Southeastern Asset Management Inc., owns a 0.7% United Technologies stake, according to securities filings. In addition, Loeb owns a 0.2% stake in Honeywell, and in April he urged the company to separate its aerospace unit via a spinoff. He said that the spinoff would result in an increase in shareholder value in excess of $20 billion.
A director battle to drive a spin off or other action at United Technologies would be a huge endeavor. The company's market capitalization is $97 billion so any battle would make it one of the largest U.S. activist campaigns.
In any event, the deadline to nominate dissident director candidates to the United Technologies board at the company's 2018 annual meeting is Jan. 24. Activists can't call special shareholder meetings or take any other types of actions to elect dissident directors at United Technologies. As a result look for a spin off or a possibly a public display of activism before that.
More of What's Trending on TheStreet: