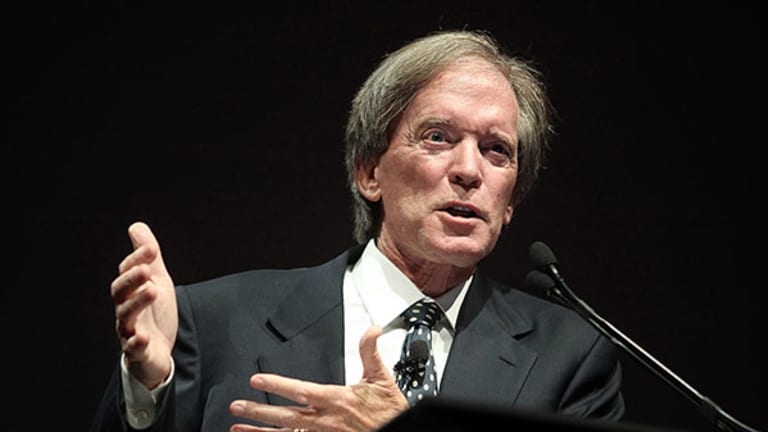 Dan Ivascyn to Lead PIMCO's 'Deep Bench' Into Tough Innings
PIMCO claims it has a 'deep bench' inside the firm. Those lesser known fund managers will get a chance to shine as star founder Bill Gross leaves under a cloud.
NEW YORK (TheStreet) -- Pacific Investment Management Corporation (PIMCO) claims it has a "deep bench" inside the firm, and now those fund managers will get their start as founder Bill Gross leaves under controversy for Janus Capital Group (JNS) .
PIMCO, in dealing with the departures of Gross and former CEO Mohamed El-Erian this year, has consistently stated that the firm has a pool of highly skilled fund managers. That bench now inherits a portfolio with over $2 trillion in assets under management.
Chief Investment Officer Daniel Ivascyn is expected to inherit Gross's former position within the firm. Earlier in 2014, PIMCO named Douglas Hodge, a deeply experienced portfolio manager, as its CEO to replace El-Erian. "We have built a deep bench of talent with extensive investment and leadership experience," Hodge said in a Friday statement.
There is no denying Ivascyn and Hodge are lesser-recognized names than Gross and El-Erian, and PIMCO will likely face a huge task in retaining investors in many of its most popular funds, such as the Total Return fund that Gross managed for decades. But, industry insiders don't dispute PIMCO's claim about its bench.
Todd Rosenbluth, director of ETF and Mutual Fund research at S&P Capital IQ, notes that Ivascyn has been a top quartile fund manager for years, and his PIMCO Income Fund has outperformed peers including Gross in recent years. Deputy CIO Mihir Worah runs the PIMCO Real Return (PRTNX) , another strong-performing fund. More than half a dozen top investment managers within PIMCO were given promotions amid the departures of Gross and El-Erian.
Rosenbluth believes Gross's departure will cause PIMCO fund investors to move their money elsewhere, whether it is Janus or other fixed income funds.
"Though we believe PIMCO has a deep bench of experienced fixed income professionals, Gross was synonymous with PIMCO. We think some investors have purchased funds not directly managed by Gross in part because of their confidence in his long-term fixed income expertise," Rosenbluth wrote, in a note on Friday.
PIMCO hasn't yet unveiled any changes to its top ranks amid Gross's departure, but a formal announcement is expected imminently. 
Risk for Janus
Janus, an underperforming publicly traded asset manager, may be taking significant risk in hiring Gross and pushing further into the fixed income sector as interest rates move higher. Gross leaves PIMCO with the organization under a cloud of scrutiny and internal disputes, including the departure in January of one-time Gross protege, former CEO Mohammed El-Erian.
"Prior to today, the biggest news regarding PIMCO was tied to its flagship ETF," Rosenbluth writes. "While we have no clarity on the SEC investigation, we believe the active management of a fixed income ETF that provides daily transparency, makes BOND somewhat distinct from other alternatives. While Gross was the named manager of BOND, an ongoing investigation at PIMCO regarding how it values the bonds it holds will cause more investors to question whether there are better places to invest, particularly a passive ETF from iShares, Vanguard or others." 
Gross will set up offices for Janus in Newport Beach, Calif. -- the town where PIMCO is currently headquartered -- and he is set to start on Monday.
Rosenbluth ultimately cautions bond investors to be wary of Gross's new fund, which will be called the Janus Global Unconstrained Bond Fund, unless more of the "bond king's" former team at PIMCO join his ranks.
-- Written by Antoine Gara in New York