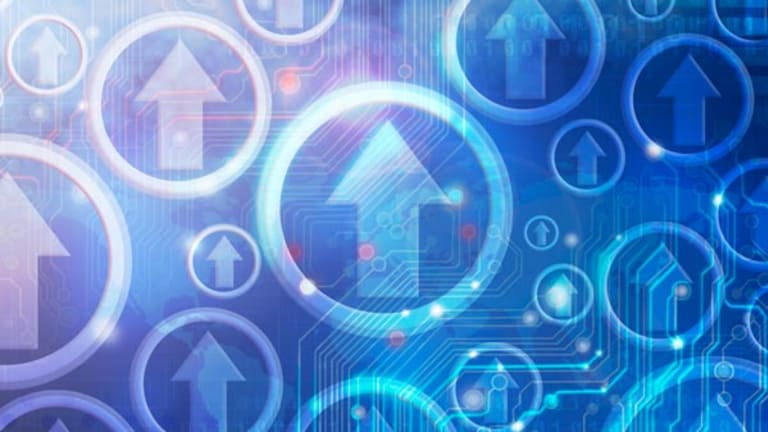 TheStreet.com's DAILY BULLETIN
May 23, 2000
http://www.thestreet.com
Market Data as of Close, 5/22/00:
o Dow Jones Industrial Average: 10,542.55 down 84.30, -0.79%
o Nasdaq Composite Index: 3,364.21 down 26.19, -0.77%
o S&P 500: 1,400.72 down 6.23, -0.44%
o TSC Internet: 818.38 down 5.45, -0.66%
o Russell 2000: 471.67 down 8.03, -1.67%
o 30-Year Treasury: 100 27/32 up 9/32, yield 6.169%
Companies in Today's Bulletin:
General Mills (GIS:NYSE)
Philip Morris (MO:NYSE)
Pepsi (PEP:NYSE)
Williams Communications (WCG:NYSE)
Sycamore's (SCMR:Nasdaq)
In Today's Bulletin:
o Telecom: Hot IPO Has ONI Watchers Talking About Links to Williams
o Wrong! Dispatches from the Front: Living on Optimism, Trading on Skepticism
o Evening Update: Evening Update: Global Crossing Files $1 Billion Suit Against Tyco
o Bond Focus: Stocks' Slide Lifts Treasuries as Fed Outlook Improves
Also on TheStreet.com:
Asia/Pacific: Growing China Has Yet to Show Investors Solid Returns
Despite robust economic growth in China, funds are lagging, and investors are questioning the quality of growth.
http://www.thestreet.com/int/asia/944666.html
Internet: FTC Internet Privacy Push Not All Bad for DoubleClicks of the World
The ad firm's shares rise as the Federal Trade Commission plays good cop.
http://www.thestreet.com/tech/internet/944851.html
Online Brokers: Tepid Volumes Pummel Shares of Online Brokerages
Some see a dramatic development, such as a merger, as the only thing that can perk up the sector.
http://www.thestreet.com/stocks/trading/944766.html
Mutual Funds: Let's Sit This One Out, Fund Managers Say
With few reasons to buy and no safe havens, they are standing pat for now.
http://www.thestreet.com/funds/funds/944803.html
Telecom: Hot IPO Has ONI Watchers Talking About Links to Williams
By
Scott Moritz
Staff Reporter
5/22/00 8:49 PM ET
You scratch mine, I'll scratch yours.
Matthew Bross is a big backer of
ONI Systems
, a small San Jose, Calif.-based optical network-equipment maker that is set to go public Tuesday. So is network operator
Williams Communications
(WCG) - Get Report
, Bross' employer.
So when ONI shares debut on
Nasdaq
under the symbol ONIS, Bross and his boss will be handsomely rewarded for their support -- to the tune of some $40 million. The catch? Williams was ONI's largest customer last quarter, and Bross is Williams' chief technology officer.
With such gains at stake, some observers are questioning whether investment decisions could be coloring product moves. Though entirely legal, swapping contracts or product endorsements for IPO stakes can raise credibility questions, at least one investor says. Yet start-up companies in the hot optical sector continue to seek out these deals, because one good endorsement can essentially gild an IPO.
Youth Will Be Served
ONI is less than 3 years old and sells one product. It lists five customers, four of which have stakes in ONI. Last quarter, Williams accounted for one-third of the company's revenue. And fairly typical for a networking start-up, ONI is far from profitable. Last year, the company reported a loss of $43 million on $3 million in sales. In 1998, ONI reported a loss of $8.8 million on $1.7 million in revenue.
Bross will get 180,000 shares for his work on ONI's board. Bross has also exercised an option to buy an additional 142,460 shares at $6.32 apiece. That's at least $4.1 million for his board duties and an additional stake worth $3.3 million at the $23 IPO price, set Monday.
In addition to Bross' stake, Williams -- through an investment arm of the company -- holds 1.6 million shares of ONI. At the IPO price, that stake is worth more than $36 million.
Bross was unavailable for comment, and ONI officials declined to comment, citing the quiet period before their IPO.
Bross is no stranger to this game: Last year he scored big with his stake in
Sycamore's
(SCMR)
IPO. Sycamore's shares
jumped a healthy 612% in their Oct. 22 debut.
Raising the Question
"I don't think it's unethical, but maybe you have to question whether ONI offers superior equipment to its competitors," says
Wasserstein Perella
telecom analyst William Klein, who has no rating on Williams. "Hopefully Williams has a review process in place so the CTO is not the only guy that has the say in the purchase contract." Wasserstein Perella handled a recent debt offering for Williams.
Williams seems to agree, at least in Bross' case. Last month the company issued a policy prohibiting employees from benefiting personally from relationships with vendors, though Bross' deal stood because he got in under the wire, a Williams representative says.
But Williams continues to invest in vendors and potential vendors. For instance, Williams has a nifty arrangement with long-haul optical newbie
Corvis
. According to a filing with the
Securities and Exchange Commission
, Williams and rival network operator
Broadwing
(BRW)
will split $40 million of Corvis' convertible preferred stock and an option to buy up to $5 million of common stock at the initial offering price. Together Williams and Broadwing agreed to buy $200 million worth of Corvis equipment over the next two years.
The Mother of Invention
Why would companies operating in the most attractive corner of the tech sector need these sweetheart deals and paid-for endorsements? Speed to market.
With no track record and big losses on little revenue, these optical start-ups need immediate clout so they can take their technology to the public market and fund further development. And with interest at an intense level, investors need little more than the word "optical" in a company's description to open up the checkbook.
Optical switcher Sycamore, for instance, last year rushed to the stock market with little to show but a $24.5 million commitment from one customer: Williams.
Checking the Alignment
But to some observers, the issue is more with the alignment of the parties' interests.
Jeff Wrona runs
PBHG's Technology & Communications
fund and is getting in on the ONI offering Tuesday. Wrona said he wasn't aware that Bross was holding ONI shares, and while the discovery doesn't change his mind on the company, he says he'd prefer if Bross wasn't gaining from the IPO.
"I'd be more concerned if it was just the CTO and not Williams as a company involved," says Wrona. "In other words, everyone's interests are aligned right now. Whether it is theoretically fair or not is a different matter."
Wrong! Dispatches from the Front: Living on Optimism, Trading on Skepticism
By
James J. Cramer
5/22/00 5:54 PM ET
Ahh, the temptation. The innate belief that this time, yes, this selloff, really was the last time we would see these levels. Tomorrow we will rally and all will be well again.
And why do we harbor these feelings of optimism? Because it has happened before. Things have always worked out for the best since 1982. Why should this time be any different?
As I wrote earlier, I am paid to be a skeptical optimist. Skeptical because not all rallies are real rallies. Optimistic because the bulls have had progress on their side.
We think the market could rally, but that no rallies are worth buying -- and all are worth selling -- until we see some definitive signs of a slowdown. By the time we see those signs many companies may not be able to make their estimates. That's why we keep seeing sustained strength in things like
General Mills
(GIS) - Get Report
and
Philip Morris
(MO) - Get Report
.
The big question will be whether we can anticipate the slowing economy. Can we bank on the soft landings? Can it occur before tech gets too hurt?
That I don't know. Which is why, in the middle of the carnage Monday we bought
Pepsi
(PEP) - Get Report
AND
Applied Materials
(AMAT) - Get Report
. We bough General Mills AND
Cisco
(CSCO) - Get Report
. We are hedging our bets. It is too hard to do it any other way.
James J. Cramer is manager of a hedge fund and co-founder of TheStreet.com. At time of publication, his fund was long Cisco Systems, General Mills, PepsiCo, Applied Materials and Philip Morris. His fund often buys and sells securities that are the subject of his columns, both before and after the columns are published, and the positions that his fund takes may change at any time. Under no circumstances does the information in this column represent a recommendation to buy or sell stocks. Cramer's writings provide insights into the dynamics of money management and are not a solicitation for transactions. While he cannot provide investment advice or recommendations, he invites you to comment on his column at
jjcletters@thestreet.com.
Evening Update: Evening Update: Global Crossing Files $1 Billion Suit Against Tyco
By
Tara Murphy
Staff Reporter
5/22/00 6:54 PM ET
Global Crossing
(GBLX)
said it has brought a $1 billion suit against
Tyco International
(TYC)
, claiming breach of contract regarding the installation of a fiber-optic cable system. The suit involves Tyco's deal to set up the South American fiber-optic cable system for Global Crossing.
Atlantic Crossing
, a division of Global Crossing, has also filed proceedings against Tyco, alleging further other breaches of contract.
In other postclose news (earnings estimates from
First Call/Thomson Financial
; earnings reported on a diluted basis unless otherwise specified):
Mergers, acquisitions and joint ventures
Philips Electronics NV
(PHG) - Get Report
has entered a deal to buy a 60% stake in
MedQuist
(MEDQ)
, a transcriber of medical dictation into electronic formatted records, for $51 a share. According to the terms, MedQuist will use Philips speech technology for converting medical records into text. The deal also calls for MedQuist and Philips to create and employ speech recognition technology, which should boost revenue since growth has been hindered by the availability of transcriptionists.
Earnings/revenue reports and previews
Footstar
(FTS) - Get Report
said it would post second-quarter earnings that top the seven-analyst estimate of 60 cents and the fiscal 2000 seven-analyst estimate of a $3.01 profit. The footwear retailer also said that that its incorporation of the newly acquired
Just For Feet
(FEETQ)
stores was advancing, as it wraps up final talks for 15 new Just For Feet in the fall of this year.
Offerings and stock actions
J.D. Edwards
(JDEC)
said that it would cut 800 jobs from its workforce as part of its new restructuring plan. E-commerce software company said that although its software license revenue increased in the first half if the fiscal year by 20%, its costs do not match up with its revenue growth.
Bond Focus: Stocks' Slide Lifts Treasuries as Fed Outlook Improves
By
Elizabeth Roy Stanton
Senior Writer
5/22/00 5:06 PM ET
The Treasury market -- short-maturity issues in particular -- got a moderate lift from the latest downdraft in stock prices, as investors concluded that erosion of stock-market wealth takes pressure off the
Fed to hike interest rates in the months ahead.
The logic of the move is as follows: If stock prices fall far enough, chastened investors will spend less money. That will slow the economy and prevent the Fed from hiking the
fed funds rate as much as it might otherwise.
Short-dated Treasuries benefit most (their yields drop by the largest amounts) from an improving Fed outlook because the fed funds rate is a short-term interest rate. Long-term yields move more independently.
The recent stock market action won't necessarily keep the
Federal Open Market Committee from hiking the funds rate at its next meeting on June 28,
Merrill Lynch
financial economist Martin Mauro said. But it may reduce the total number of times it raises the rate this year. "It changes the thinking about how many more tightenings are out there," he said.
In
fed funds futures trading at the
Chicago Board of Trade
today, traders downgraded the chances of a 25-basis-point rate hike at the committee's Aug. 22 meeting to 66% from 88%.
At the same time, short-maturity Treasuries often benefit disproportionately from falling stock prices because investors who've cashed out of stocks sometimes invest the proceeds in short-maturity Treasuries, which hold their value more reliably than long-dated Treasuries do.
But today's action was more a function of the changing Fed outlook than it was a panicked flight-to-quality,
Goldman Sachs
money-market economist John Youngdahl said.
Also benefiting Treasuries today, oil fell sharply. Otherwise, there was little market-moving news. The economic calendar was bare, and there are no major reports till
durable goods orders
on Friday.
The benchmark 10-year Treasury note ended up 10/32 at 100 10/32, cutting its yield 4.3 basis points to 6.455%. But the two-year note gained 2/32 to 99 6/32, lowering its yield 4.8 basis points to 6.822%.
The 30-year Treasury bond rose 8/32 to 100 25/32, dropping its yield 4.8 basis points to 6.192%. At the CBOT, the June
Treasury futures contract gained 22/32 to 93 31/32.
Treasuries traded in inverse correlation with stocks all day, peaking when the stock proxies were at their lows, and paring their gains in the final hour as stocks pared their losses.
Among the major stock proxies, the
Nasdaq Composite Index
appears to hold the most sway over the Treasury market, Merrill's Mauro said, because it's "best reflective of where the excesses are in the stock market."
The market's response isn't necessarily the right one over the longer-term though, mused Michael Pianin, a Treasuries trader for
Fuji Securities
. "If you think about it over time," he said, "the Nasdaq had real problems in March and part of April, and that didn't stop the Fed from going 50 basis points in May. And it didn't stop yields going higher even in Treasuries. Stocks are not going to stop the Fed, unless they drop a breathtaking amount."
More economic data showing that the economy continues to grow at a rapid clip will send Treasuries back down, Pianin predicted.
Currency and Commodities
The dollar fell against the yen and the euro. It lately was worth 106.98 yen, down from 107.02. The euro was worth $0.9034, up from $0.8972. For more on currencies, please take a look at
TSC's
Currencies column.
Crude oil for June delivery at the
New York Mercantile Exchange
fell to $28.61 a barrel from $29.89.
The
Bridge Commodity Research Bureau Index
rose to 223.82 from 223.35.
Gold for June delivery at the
Comex
rose to $276.20 an ounce from $274.60.
TO VIEW TSC'S ECONOMIC DATABANK, SEE: http://www.thestreet.com/markets/databank/942099.html
Copyright 2000, TheStreet.com