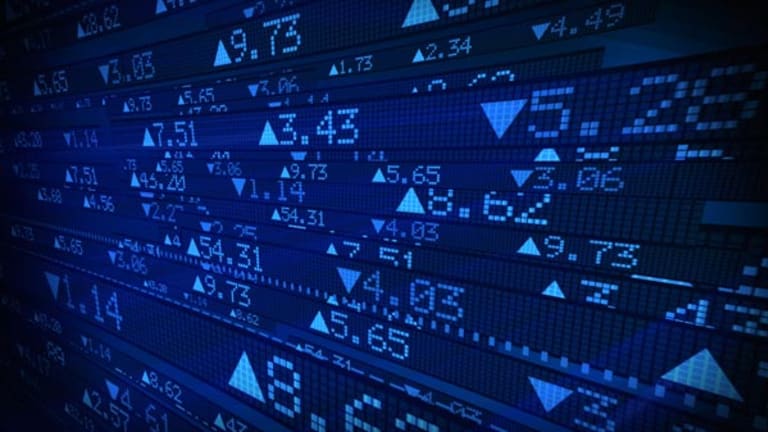 TheStreet.com's DAILY BULLETIN
March 24, 2000
http://www.thestreet.com
Market Data as of Close, 3/23/00:
o Dow Jones Industrial Average: 11,119.86 up 253.16, 2.33%
o Nasdaq Composite Index: 4,940.61 up 75.86, 1.56%
o S&P 500: 1,527.35 up 26.71, 1.78%
o TSC Internet: 1,253.27 down 17.39, -1.37%
o Russell 2000: 573.79 up 2.60, 0.46%
o 30-Year Treasury: 104 23/32 up 25/32, yield 5.904%
Companies in Today's Bulletin:
Microsoft (MSFT:Nasdaq)
Adatom.com (ADTM:Nasdaq)
Cisco (CSCO:Nasdaq)
General Motors (GM:NYSE)
Ford (F:NYSE)
In Today's Bulletin:
o Internet: Beyond Online Exchanges, B2B Players Behold a Vast Opportunity
o Wrong! Dispatches from the Front: It's All Too Beautiful
o Evening Update: GM Looks to Top Ford's $3 Billion Offer for Land Rover
o Bond Focus: Treasuries Soar in Delayed Reaction to Assault on Agency Debt
Ask Cramer on "TheStreet.com"
Jim Cramer takes your calls this week on "TheStreet.com" on Fox NewsChannel. If you want to ask Cramer about your stock, you have to call thisFriday, March 24, at 6:45 p.m. EST during our taping. Here's the number:1-888-TELL-FOX (1-888-835-5369).
Don't miss this week's "TheStreet.com" as guest Graham Tanaka, president ofTanaka Capital Management, joins our panel of writers on the show."TheStreet.com" can be seen on Fox News Channel at 10 a.m. and 6 p.m. ESTSaturday and at 10 a.m. EST Sunday.
Also on TheStreet.com:
Energy: Economics Not the Only Issue With PetroChina IPO
As BP Amoco steps into the controversy, activists and politicians voice concerns about the deal.
http://www.thestreet.com/brknews/energy/906190.html
Company Report: Company Report: Settlement Reports Lift Microsoft Stock
Also, Breezecom and Blaze Software shares explode in their first day of trading.
http://www.thestreet.com/markets/coreport/906164.html
Wrong! Rear Echelon Revelations: Righting the Wrong!s
Cramer clarifies his stance on frequently addressed issues like rising valuations and the Fed.
http://www.thestreet.com/comment/wrongrear/906192.html
View From the North: Move Over Cisco and 3Com. Make Room for Mitel
Mitel has attracted attention over its upcoming suite of Web-based telephone products that work with Internet protocol.
http://www.thestreet.com/int/viewnorth/906194.html
Brokerages/Wall Street: Wit Capital Expects Higher Revenue in First Quarter
Internet-focused financial services firm to post first profits since its founding.
http://www.thestreet.com/brknews/brokerages/906166.html
Internet: Beyond Online Exchanges, B2B Players Behold a Vast Opportunity
By
Joe Bousquin
Staff Reporter
3/23/00 6:42 PM ET
In the world of business-to-business e-commerce, it's becoming clear that there's more to running a business than just buying and selling.
E-commerce exchanges, which link buyers and sellers of everything from pencils to polymers over the Internet, have been stealing the market spotlight. Along with the software platforms that power them, these exchanges have been driving select B2B or business-to-business players to eye-popping gains. But observers say expect backstage players to get more attention in the months to come.
These companies aren't B2B poster kids like
Ariba
(ARBA)
and
Commerce One
(CMRC)
. But they have the potential to help businesses adopt the Internet to do things better, faster and cheaper. And as investors catch on to what they do, their shares may reap the rewards.
What They Do
These companies have names like
Agile Software
(AGIL)
,
Vitria Technology
(VITR)
and
Tibco Software
(TIBX)
. Mostly, they design highly specialized software applications to make the "doing" in doing business just a little bit easier. That might mean making internal systems not only talk to each other, but goad each other along, as is the case with Vitria's products. Or it might mean allowing companies to work together in designing and building outsourced products over the Internet, as Agile's collaboration platform does.
While the easily understood function of buying and selling over an exchange may be all the rage now, analysts say that might not be the case in the future. Many companies, they say, look to exchanges only to fill their "spot" needs for procurement, or the 5% to 10% of materials they buy or sell outside of established contracts.
Instead, analysts and company executives say, it might be the even more nuts-and-bolts applications that can be laid on top of the exchanges -- or outside of them entirely -- that end up wooing businesses in the long run.
Promise
"To the extent that you bring buyers and sellers together, that's the easy part," says Michael R. Micciche, a
Donaldson Lufkin & Jenrette
analyst who rates Agile Software a buy, and whose firm hasn't done underwriting for the company. "It's being able to deliver on that promise you made in a nanosecond online that's difficult."
It's for that reason that companies like Dallas-based
i2 Technologies
(ITWO)
, which makes supply-chain management software, have been rewarded with such spectacular share values. i2 rose 23 3/8, or 15%, to 182 1/8 Wednesday on news that it has developed a management platform to streamline the buying and selling of used auto parts. The stock was off 9 3/16, or 5%, at 172 15/16 Thursday, though i2 shares are still up 75% on the year and some 20-fold on their 52-week low.
i2 is a member of what's quickly becoming recognized as the Big Five of B2B, along with Ariba, Commerce One,
Oracle
(ORCL) - Get Report
and
SAP
(SAP) - Get Report
.
These Niches Rule
Those companies are already working to offer broad, far-reaching exchanges and applications that run software over the Internet in a race to offer the all-in-one B2B solution for any company. But others say that with the complex range of processes employed by different industries, the top-tier players will at least have to use some niche technology, if not buy it outright.
i2, for example, is already in the process of acquiring
Aspect Development
(ASDV)
, which makes supply chain software. Other companies that develop targeted applications include
ebix.com
(EBIX) - Get Report
and
pcOrder.com
(PCOR)
.
To be sure, companies like Agile, Vitria and Tibco are not undiscovered gems. With anything remotely connected to B2B surging last fall and at the beginning of this year, their stocks, too, have seen tremendous gains. Tibco came public last July, and has risen 1,700% from its lows to a value of $21 billion. Vitria and Agile are smaller, but they too have seen steep run-ups since their IPOs in the second half of last year. Indeed, with the two stocks trading at 135 and 64 times sales, respectively, they're hardly bargains. Even so, they might be considered cheap next to Commerce One and Ariba, which trade at 265 and 280 times sales.
Oracle and SAP, being more established companies, trade at much lower sales multiples, but their earnings valuations are still in the triple digits.
Ch-ch-changes
In any case, with the brave new world of e-commerce changing the way companies do business, analysts are certain that the only sure thing is the change itself -- whether that involves how companies do business or where the stock market focuses its attention.
"Once the hype dies down a little bit and we get beyond the press release phase, there will be a push beyond the exchanges," says Bala Srinivasa of
Pacific Growth Equities
. "Companies will look for real value to be created out of these exchanges, and I think there's a lot of work to be done. We're talking about essentially trying to change 50 years worth of the way you've done business."
Good God. We'd better get to work.
Wrong! Dispatches from the Front: It's All Too Beautiful
By
James J. Cramer
3/23/00 4:00 PM ET
We can't press the sales here. We are hoping the market actually comes in because it would seem that things at the companies we like in tech are doing so well that it would be a gift if the market declined between here and quarter end. We don't want to lose our positions between now and the end of the quarter.
Oh I wish I could be more cautious, more negative, more skeptical, more gosh darn bearish but with
General Electric
(GE) - Get Report
and
Cisco
(CSCO) - Get Report
and
Microsoft
(MSFT) - Get Report
and
Chase
(CMB)
at or near all-time highs, what am I supposed to do, foment trouble? I can't pull that
Barton Biggs
stuff. Too many good things happening. Our sheets reflect this nontension: We have only two shorts, neither of which are large or noteworthy. Only silly raids like that on
Compaq
(CPQ)
that the bears trumped up earlier today mar the solid action.
Sometimes, when I look at the green on my screen and listen to
Jeff "Old Tech" Berkowitz
and
Matt "New Tech" Jacobs
there is a nice synergy. The companies that are doing well do go up!
What a relief.
Random musings
: Don't forget to get your call-in questions for our
Fox
show which tapes tomorrow night. My wife's got her new cast on and she doesn't mind me not cooking tomorrow night for a change... Matt "Palms Up" Jacobs won this war on
Palm
(PALM)
. Those of you who voted against him, Matt told me to tell you: Better luck next time, losers. I like that guy.
James J. Cramer is manager of a hedge fund and co-founder of TheStreet.com. At time of publication, his fund was long General Electric, Cisco Systems, Microsoft, Chase Manhattan, Compaq and Palm. His fund often buys and sells securities that are the subject of his columns, both before and after the columns are published, and the positions that his fund takes may change at any time. Under no circumstances does the information in this column represent a recommendation to buy or sell stocks. Cramer's writings provide insights into the dynamics of money management and are not a solicitation for transactions. While he cannot provide investment advice or recommendations, he invites you to comment on his column at
jjcletters@thestreet.com.
Evening Update: GM Looks to Top Ford's $3 Billion Offer for Land Rover
By
Brian Louis
Staff Reporter
3/23/00 8:32 PM ET
General Motors
(GM) - Get Report
is mulling a possible bid to take over
Land Rover
, which would trump a nearly $3 billion offer already made by
Ford
(F) - Get Report
for the British company, a unit of Germany's
BMW
, the
Financial Times
reported in a story on its Web site. Last week, Ford said it reached a memorandum of understanding to buy Land Rover from BMW. The
FT
reported that senior execs, led by
GM Europe's
Mike Burns, are exploring whether or not the memorandum of understanding signed by BMW and Ford could be challenged by a rival approach.
Citigroup
(C) - Get Report
is raising its stake in Japan's
Nikko Securities
to 20% from 9.5% effective Tuesday by converting a portion of its convertible bonds. Terms of the increase in its stake weren't disclosed. Citigroup invested $1.6 billion in Nikko Securities in August 1998 via a 9.5% shareholding and a bond convertible into 15.5% of Nikko stock.
In other postclose news (
Earnings estimates from First Call/Thomson Financial; earnings reported on a diluted basis unless otherwise specified.
):
Earnings/revenue reports and previews
Baxter International
(BAX) - Get Report
, a medical products and services company, at an analyst and investor meeting, said it hopes to grow its sales in the low to mid-teens, as compared to its 2000 commitment of sales growth of 9% to 10%. Baxter also said it hopes to grow net earnings in the mid- to high teens, compared to its 2000 goal of net earnings growth in the mid-teens. The company expects operational cash flow will accelerate from its current commitment of $500 million for 2000 to more than $700 million in the future.
Lennar
(LEN) - Get Report
, a homebuilding concern, posted first-quarter earnings of 40 cents a share, beating the seven-analyst estimate of 38 cents, but down from the year-ago 45 cents.
M.D.C. Holdings
(MDC) - Get Report
, which builds homes under the name Richmond American Homes, said it expects its first-quarter earnings to exceed "the high end" of Wall Street earnings estimates it said ranged from 61 cents to 68 cents. The five-analyst estimate calls for the company to earn 66 cents a share in the first quarter.
SPS Technologies
(ST) - Get Report
warned first-quarter earnings will be in the range of 75 cents to 85 cents a share, well below the one-analyst estimate of 93 cents.
Telxon
(TLXN)
expects its fiscal fourth-quarter revenue, which it previously anticipated to be in the range of $100 million, could fall short of that estimate by up to 10%.
Wit Capital
(WITC)
expects to report its first profitable quarter when it reports its first-quarter results. Wit anticipates revenue will exceed $85 million, above analyst estimates which it said range from $47.6 million to $54.0 million. The two-analyst estimate calls for the company to lose 5 cents a share in the first quarter. Wit said it expects to report earnings the week of April 17. For more, check out
TheStreet.com/NYTimes.com
joint newsroom's
story on the Wit announcement.
Mergers, acquisitions and joint ventures
Gillette
(G) - Get Report
is selling its
White Rain
hair care brand and related assets, including its St. Paul Manufacturing Center, to
Diamond Products
for an undisclosed amount. Gillette said the transaction, which should be completed early next month, will have no material effect on Gillette.
North Fork Bancorp
(NFB)
is extending the expiration date of its exchange offer for
Dime Bancorp
(DME)
. North Fork said it extended the date in light of the second postponement of Dime's shareholder meeting to consider its proposed get-together with
Hudson United Bancorp
(HU)
. The deadline has been extended to midnight, EST, Wednesday, May 31.
Offerings and stock actions
eMachines'
(EEEE)
20 million-share IPO was priced midrange at $9 a share by
Credit Suisse First Boston
.
Eprise's
(EPRS)
4 million-share IPO was priced above-range at $15 a share by Deutsche Banc Alex. Brown. The initial price range was $8 to $10 a share, which was then raised to $12 to $14.
MediaOne Group
(UMG)
is preparing to sell 14 million shares of its
Time Warner Telecom
(TWTC)
stock. The total shares to be offered will be 15.3 million, including the underwriters' over allotment option, which represents all of MediaOne's interests in Time Warner Telecom. MediaOne is shedding its Time Warner Telecom interests in order to get the go-ahead for its proposed merger with
AT&T
(T) - Get Report
.
Viasystems'
(VG) - Get Report
44 million-share IPO was priced above-range at $21 a share by
Morgan Stanley Dean Witter
. The estimated price rage was $16 to $19 a share.
Virata's
(VRTA)
board approved a 2-for-1 stock split and an increase in the number of authorized shares of common stock to 450 million from 40 million.
Silicon Laboratories'
(SLAB) - Get Report
3.2 million-share IPO was priced by Morgan Stanley Dean Witter above-range at $31 a share. The original price range was $21 to $23 a share, which was then raised to $25 to $27 a share.
Miscellany
Johnson & Johnson
(JNJ) - Get Report
said it would discontinue marketing its prescription heartburn drug Propulsid in the U.S. after reports of grave cardiovascular side effects. Johnson & Johnson CFO Robert Darretta said in a conference call with analysts that he expects Propulsid's sales to drop to $250 million in 2000 from $950 million last year and that he was "comfortable" with the lower end of analysts' earnings estimates for 2000 from $3.35 to $3.40 a share,
Reuters
said.
Shareholders of
Monsanto
(MTC) - Get Report
and
Pharmacia & Upjohn
(PNU)
voted to approve their proposed merger. With the shareholder approval, Monsanto and Pharmacia & Upjohn expect the deal to close on or before April 1, as previously announced.
ZixIt
(ZIXI) - Get Report
said an investment group led by H. Wayne Huizenga will invest between $20 million and $44 million in a private placement of ZixIt common stock. As part of the investment, Huizenga will become vice chairman of the board of ZixIt.
Bond Focus: Treasuries Soar in Delayed Reaction to Assault on Agency Debt
By
Elizabeth Roy
Senior Writer
3/23/00 5:03 PM ET
Treasury prices rocketed higher today on news that broke yesterday concerning bonds issued by government-sponsored enterprises like
Fannie Mae
and
Freddie Mac
. Treasury market analysts said the trade -- buying Treasuries while selling so-called agency securities -- originated in overseas markets, which didn't get the opportunity to react to the news till today.
The benchmark 10-year Treasury note traded up as much as 23/32 and ended 9/32 higher at 103 2/32, dropping its yield 3.8 basis points to 6.082%, a level it hasn't closed below since Dec. 10. The 30-year Treasury bond rose as much as 1 14/32 and finished up 23/32 at 104 23/32, lowering its yield 5 basis points to 5.880%, the lowest since Aug. 26.
At the
Chicago Board of Trade
, the June
Treasury futures contract gained 16/32 to 96 26/32.
Meanwhile, yields on agency securities (which are not to be confused with mortgage-backed securities issued by the same agencies) rose sharply relative to those of Treasury securities, indicating weaker demand for those securities. Freddie Mac priced a $5 billion 10-year reference note today at a yield 105 basis points over the 10-year Treasury. Earlier this week, it could have paid just 90 basis points over, said Jim Kochan, senior bond strategist at
Robert W. Baird
.
Agency securities dropped in price on comments that a
Treasury Department
official made yesterday morning. Treasury under secretary for domestic finance
Gary Gensler
testified before a House subcommittee in support of a bill, introduced by
Richard Baker
(R-La.) and
Jim Leach
(R-Iowa), that could reduce demand for the securities.
One of the provisions of the bill would repeal a conditional line of credit the agencies have with the Treasury Department. But the lines of credit have never been used, and as Gensler said in his
testimony, their function has been "purely symbolic."
The more important element of Gensler's testimony from a market standpoint was his recommendation that Congress repeal agency securities' exemption from the rule that says banks cannot invest more than 10% of their capital in the obligations of any one issuer. In other words, banks currently can invest more than 10% of their capital in agency securities, and many of them do. Gensler said they shouldn't be able to.
In his testimony, Gensler said the $210 billion of agency debt owned by banks constituted over a third of their capital. His recommendation doesn't necessarily imply a huge drop in demand for agency securities, though, since under the rule a bank could invest 10% of its capital in the securities of each agency -- Fannie, Freddie and the
Federal Home Loan Bank
.
As important as Gensler's specific recommendations, though, was the overall tone of his speech, which to some market participants was interpreted as an assault on the notion that agency securities can replace Treasury securities as a global benchmark. That notion has gained currency in recent years as the U.S. government's budget surplus has led it to reduce the outstanding supply of Treasury securities.
The remarks implied that "Treasury is going to do its utmost to keep
agency securities from becoming the benchmark, because that creates moral hazard," said a Treasury market strategist at one of the primary dealer firms. In other words, the government may not want to see agency securities become benchmarks because that creates the impression that the government would bail out the agencies in the event of a crisis.
That point is key because the bill itself stands a poor chance of becoming law anytime soon, market participants say. Thanks to successful lobbying by the agencies, Baird's Kochan said, "these efforts have never succeeded in the past."
"Agencies have been trying to become the benchmark and every once in a while there's a question of moral hazard," agreed Jim Cusser, a bond portfolio manager at
Waddell & Reed
. "This is a pitch on the inside of the plate, but I think it's high and tight and had the desired effect of brushing the batter back."
There was selling of agency securities yesterday, but it wasn't accompanied by heavy buying of Treasury securities till today. "This happened when Asian accounts were asleep," the Treasury strategist noted.
The action in Treasuries caused the yield curve to invert even further. While long-term Treasury yields dropped sharply, the shortest-maturity Treasury, the two-year note, fell in price, sending its yield higher. The benchmark war between Treasuries and agencies is being fought at the more distant reaches of the yield curve. Also, the two-year note's yield is stuck at a relatively high level because it is more closely related to the
fed funds rate
, which the
Fed
is in the process of raising.
The mixed performance of the long- and short-maturity instruments sent the 10-year note's yield 45 basis points below the two-year note's, and the 30-year bond's yield 62 basis points below the two-year note's. Those degrees of yield curve inversion haven't been seen since March 1989.
Economic Indicators
Today's only economic indicator,
initial jobless claims
, showed a slight slackening on the labor market. Initial claims rose to 266,000 from 262,000 the previous week. However 262,000 was a 27-year low, indicating a very low rate of unemployment.
In addition, the
Federal Open Market Committee
released the
minutes of its Feb. 1-2 meeting, at which it hiked the fed funds rate to 5.75% from 5.5%. They revealed that while there were no dissents from the decision, "A few members expressed a preference for an increase of 50 basis points in the federal funds rate in order to provide greater assurance against a buildup of inflationary expectations and inflation over coming months."
Currency and Commodities
The dollar gained against the yen and fell against the euro. It was worth 107.33 yen, up from 107.06 yesterday. The euro was worth $0.9713, up from $0.9610. For more on currencies, please take a look at
TSC's
new
Currency Watch column.
Crude oil for May delivery at the
New York Mercantile Exchange
fell to $27.31 a barrel from $27.46.
The
Bridge Commodity Research Bureau Index
fell to 212.74 from 213.87.
Gold for April delivery at the
Comex
fell to $285.40 an ounce from $288.30.
TO VIEW TSC'S ECONOMIC DATABASE, SEE: http://www.thestreet.com/markets/databank/901994.html
Copyright 2000, TheStreet.com