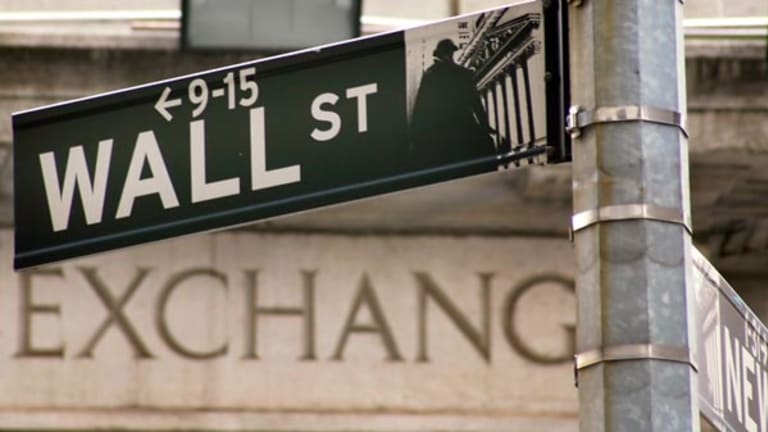 Publish date:
daily03-16-00
TheStreet.com's DAILY BULLETIN
March 17, 2000
http://www.thestreet.com
Market Data as of Close, 3/16/00:
o Dow Jones Industrial Average: 10,563.51 up 432.10, 4.26%
o Nasdaq Composite Index: 4,684.11 up 101.49, 2.21%
o S&P 500: 1,454.38 up 62.24, 4.47%
o TSC Internet: 1,210.19 up 14.78, 1.24%
o Russell 2000: 569.09 up 10.22, 1.83%
o 30-Year Treasury: 102 27/32 up 15/32, yield 6.034%
Companies in Today's Bulletin:
Nike (NKE:NYSE)
Ford (F:NYSE)
Fairchild Semiconductor (FCS:NYSE)
American Express (AXP:NYSE)
J.P. Morgan (JPM:NYSE)
In Today's Bulletin:
o Market Roundup: Get Out of the Dow's Way! Records Smashed as Index Soars 499
o Herb on TheStreet: More Antics at Action Performance
o Evening Update: Nike 'Just Did It' and Blasts Earnings Out of the Park
o Bond Focus: Treasuries Shrug Off Big Economic Numbers and Rising Dow
>
TheStreet.com Community:
You know TheStreet.com's the place for great market commentary, but did you know it's also the place for intelligent investing discussion?
Check out Cramer's Latest board for insightful stock plays in the Market.
Also, join the conversation in Jim Seymour's Tech Savvy, Gary B. Smith, Ben Holmes' IPOs, and other commentary boards and share your thoughts about various aspects of the Market with other TSCers. As TSC's Investment Challenge begins another round today, share trading strategies with other competitors on the Investment Challenge message board.
TSC Message Boards:
http://www.thestreet.com/cap/browse/index.jhtml
TheStreet.com on the Fox News Channel:

Don't miss next week's "TheStreet.com" as guest Steve Sanders, President of MDL Capital Management, joins our panel of writers for this week's show.
"TheStreet.com" is on Fox News Channel Saturdays at 10 a.m. and 6 p.m. ET and Sundays at 10 a.m. ET.
For a taste of the show, check out the latest transcript:
March 11, 12: Guest Philip Dow
http://www.thestreet.com/talk/tvtranscripts/899369.html
Also on TheStreet.com:
Transportation: Northwest Airlines' Fares To Take Off
In a reversal, the carrier will raise the price of some round-trip flights by $40.
http://www.thestreet.com/brknews/transportation/902038.html
Autos: Ford Expected to Buy BMW's Land Rover SUV Line
The move comes after BMW said it would sell the Rover car line to a U.K. venture capital firm.
http://www.thestreet.com/brknews/autos/901958.html
Wrong! Tactics and Strategies: How an Old Dow Learned New Tricks
The trader explains the complex factors that prompted the flagging index to fly on Thursday.
http://www.thestreet.com/comment/wrongtactics/902143.html
Brokerages/Wall Street: Levitt Pushes for Open Order Book
The SEC honcho says it's time for all dealers, exchanges and ECNs to share their limit orders.
http://www.thestreet.com/stocks/brokerages/902087.html
Market Roundup: Get Out of the Dow's Way! Records Smashed as Index Soars 499
By
David A. Gaffen
Staff Reporter
3/16/00 8:08 PM ET
C'mon,
499.19
points? You call that a rally?
Sure we do!
Money poured into
Dow Jones Industrial Average
stocks today, resulting in a session that reads like the "list of records broken" compiled every year after the Super Bowl.
Today's 499.19-point rise was the largest one-day point gain, on the most heavily traded day in
NYSE
history. Combined with yesterday's 320-point boom, the 819-point rise is the largest combined consecutive two-day gain in history.
The
Nasdaq
, eyeing all this, wasn't left out either. After falling more than 100 during the morning, the Nasdaq rebounded after three days of hemorrhaging and finished up an impressive 134.66 points to 4717.28.
The 800-point gorilla walking around the floor of the NYSE displayed some of the Nasdaq's characteristics -- momentum moves in stocks that aren't usually considered momentum plays. Strategists said it didn't take much for the market to start rolling on these stocks, and others caught on like moss.
"As a group, the value stocks have been sold out or sold down, and they're so underowned by institutions that it doesn't take a lot of money to have an explosion on the upside," said Stanley Nabi, chief investment officer at
DLJ Investment Management
. "Even a small amount of buying created this stampede."
The Dow gained 4.9% today, led by, well, everyone. Among Dow components,
American Express
(AXP) - Get Report
gained 8%;
J.P. Morgan
(JPM) - Get Report
rose 7% and
Merck
(MRK) - Get Report
rose 8.7%.
Most sectors performed like champs, especially the banks. The
Philadelphia Stock Exchange/KBW Bank Index
gained 9%.
Citigroup
, which rose 9% on 25.7 million shares, was the NYSE's most active.
Morgan Stanley Dean Witter
(MWD)
gained 3%, and discount broker
Charles Schwab
(SCH)
added 2.5%.
The consumer stocks were higher, with
Coca-Cola
(KO) - Get Report
gaining 4.6%,
McDonald's
(MCD) - Get Report
up 4.8% and
Philip Morris
(MO) - Get Report
up 3%. The
Morgan Stanley Consumer Index
rose 5.9% today.
The Nasdaq's rise was harder to figure. It ruined a perfectly good 'rotation' story -- instead of money leaving tech and buying everything else, now it appears money left tech, bought everything else and came back in and bought some tech also.
Computer makers and Internet stocks, at one point trading off badly, finished the day considerably higher, bouncing back from a three-day contraction.
TheStreet.com Internet Sector
index finished the day up 33.52, while the
Philadelphia Stock Exchange Semiconductor Index
rose 2%, despite a terrible performance by several of its components, including
Rambus
(RMBS) - Get Report
, which fell 2.6% today. The
Russell 2000
rose 15.37.
The Nasdaq's most active was
Oracle
(ORCL) - Get Report
, which rose 4% on 47 million shares.
Jim Volk, co-director of institutional trading at
D.A. Davidson
, said the Nasdaq's afternoon bounce was prompted by the Dow's rally. While it took a 1,000-point slide and a few weeks to entice investors back into NYSE stocks, it only took three days and a 500-point decline in the Nasdaq to bring people back into tech-land.
"Because of the fact that the rest of the market was strong, valuations had adjusted to a point where people were going to buy them," Volk said.
While the barrage of investors dove back into Old Economy stocks ("I hate that phrase," Nabi said) for valuation reasons, the rise in the Dow also represented a shift in sentiment regarding the future of interest rates. Most of the market has factored in another quarter-point rate hike by the
Federal Reserve
, which would bring the funds rate to 6%.
Dow stocks were hurt badly by some of
Fed
Chairman
Alan Greenspan's
recent jawboning, but strategists say the market is now discounting just a mild economic slowdown due to higher interest rates.
Which is why the homebuilders were higher today, such as
Toll Brothers
(TOL) - Get Report
, up 5%, and
Kaufman & Broad
(KBH) - Get Report
, up 9%, despite the threat of higher interest rates that could cut into housing growth, as well as other interest-rate-sensitive sectors, such as the banks.
The
Dow Jones Transportation Average
rose 6% today, while the
Dow Jones Utilities Average
rose 4%.
"You have people saying, well, these look at some point to be unavoidably attractive, and together with economics, it's playing out in some kind of corrective phase," said Peter Austin Vlachos, portfolio manager of the
Austin Global Equity Fund
. "To whatever degree the market is discounting the Fed action, they're anticipating a soft landing."
Vlachos also isn't worried about the market's volatility, because it's not reflective of any change in company-specific fundamentals, but the result of exceedingly high cash inflows. With margin borrowing at an all-time high, and foreigners and Americans alike more invested in the market than ever before, the ability for the market to be pushed around seems to have been increased.
While that may not be a bad thing on a long-term basis (smooth out all the Nasdaq's recent hiccups and you've got a nice pretty trendline there), Peter Da Puzzo, president of
Cantor Fitzgerald
, said the quick shifts in momentum could be potentially destabilizing in coming days.
"As short-term traders take profits either you'll run into a vacuum and get a day where it'll turn around and go down 250 points and then momentum would shift a bit," Da Puzzo said. "Or, I'm hoping the pendulum has more room to move" higher.
Market Internals
Breadth was strong on heavy volume.
New York Stock Exchange
: 2,431 advancers, 648 decliners, 1.485 billion shares. 54 new highs, 51 new lows.
Nasdaq Stock Market
: 2,256 advancers, 1,994 decliners, 2.048 billion shares. 61 new highs, 106 new lows.
Herb on TheStreet: More Antics at Action Performance
By
Herb Greenberg
Senior Columnist
3/16/00 6:30 AM ET
Thursday Thud:
Action antics:
The last we
heard from
Action Performance
(ACTN)
, its stock was battered after a series of financial missteps and financial management sidesteps.
Now this: Yesterday the company issued a press release saying that
Hasbro
(HAS) - Get Report
Prez Herb (whatta name!) Baum was joining Action's board. Just one question: Why did they announce it yesterday when, according to Action's March 1 proxy, Baum has been on the board since Feb. 1. (Gotta watch these guys!)
The buzz on the boards, prior to this announcement, had been that Hasbro is likely to buy Action, which owns the license to Hasbro's Winner's Circle die-cast metal race cars. Action's stock, which was 7 3/4 as recently as three weeks ago, closed yesterday at 11 15/16. The press release with Baum's appointment didn't hurt the rumor mill.
But another explanation could be that Hasbro is looking out for its own interests. According to stats from the
U.S. Toy Manufacturer's Association
Web site, the Winner's Circle cars dropped from No. 6 to No. 19 in unit sales last year. Even worse, in terms of dollar sales, the cars ranked No. 17 in 1998 and didn't make the top 20 in 1999. (Ouch!)
And think about this: If Hasbro was going to buy Action, would it put an exec on its board?
Hasbro officials declined comment; Action didn't return our calls.
Garbage is good:
A sign of the quality (or lack thereof) of a market is the quality of the stocks that are behind its rise. (I'm actually just making that up but it sounds as good as anything else I've read.) Keeping that in mind, I went back and looked at the performance of the
Greenberg Garbage Index, formed last December. It's filled with companies whose stories, historically, have been better than their substance. Since inception, the Garbage Index is up 84%.
That's 84% in 3 months!
If you go back to the
original column, I mentioned that when
CopyTele
(COPY)
, one of the oldest names in short-selling circles, starts rising, then we're all in trouble.
Well, the biggest gainers are
Myriad Genetics
(MYGN) - Get Report
-- part of the biotech bubble -- with a gain of 335% and (you guessed it) CopyTele, up 254%. (Awright, it's up to 2 31/32 from 84 cents, but it's the principle that matters! Seen the
Nasdaq
lately?)
More tomorrow:
Pulled something at the last minute!
Herb Greenberg writes daily for TheStreet.com. In keeping with TSC's editorial policy, he doesn't own or short individual stocks, though he owns stock in TheStreet.com. He also doesn't invest in hedge funds or other private investment partnerships. He welcomes your feedback at
herb@thestreet.com. Greenberg also writes a monthly column for Fortune.
Mark Martinez assisted with the reporting of this column.
Evening Update: Nike 'Just Did It' and Blasts Earnings Out of the Park
By
Eileen Kinsella
Staff Reporter
3/16/00 7:08 PM ET
Nike
(NKE) - Get Report
posted third-quarter earnings above estimates despite a dip in sales, partly because of the dollar's strength against the euro. The company reported third-quarter earnings of 52 cents a share, 2 cents better than the 13-analyst estimate and up from the year-ago 44 cents. Total revenues fell 1% to $2.162 billion from $2.177 billion a year earlier. European revenues fell 7%, to $558.5 million, hurt by a rising dollar against the common European currency.
Ford
(F) - Get Report
agreed to buy the Land Rover sport utility unit from German luxury automaker
BMW
for $2.91 billion,
Reuters
reported, citing sources close to the talks. The deal, which includes BMW's Land Rover Solihull assembly plant in England, will be announced Friday.
In other postclose news (
Earnings estimates from First Call/Thomson Financial; earnings reported on a diluted basis unless otherwise specified.
):
Earnings/revenue reports and previews
Fairchild Semiconductor
said its calendar 2000 first-quarter revenues are running 6% higher than the previous quarter, or roughly double earlier projections. Fairchild attributed the rising revenues to new product sales such as its power, analog and interface components.
IDT
(IDTC)
posted second-quarter earnings of 4 cents a share, missing the three-analyst estimate of 6 cents and the year-ago 6 cents.
Jabil
(JBL) - Get Report
posted second-quarter earnings of 37 cents a share, in line with the 26-analyst estimate and up from the year-ago 27 cents a share. Jabil also announced a 2-for-1 stock split.
Komag
(KMAG)
said its shipments in the first-quarter of 2000 will exceed previous estimates. The company also announced an upward revision of its financial results for the fourth-quarter and fiscal year ended Jan. 2000, due to the favorable resolution of certain income tax audits. Komag revised fourth-quarter net income to earnings of 9 cents a share from a previously reported loss of 32 cents.
Scholastic
(SCHL) - Get Report
reported third-quarter earnings of 11 cents a share, well above the four-analyst estimate of 6 cents and the year-ago 1 cent a share.
Offerings and stock actions
Ames Department Stores
(AMES)
said its board authorized the company to spend $25 million to buy back its stock.
Goldman Sachs
priced 11 million shares of
Universal Access
(UAXS)
at $14 each , above the estimated range of $11-$13 . The company buys and sells unused network capacity.
Miscellany
Safety-Kleen
(SK)
said it reached a deal to get a $20 million line of credit from banks.
Viacom
(VIA) - Get Report
said the
Supreme Court
of the State of New York dismissed all claims of television station group
Chris Craft Industries
(CCN)
unit
BHC Communications
in its litigation over its UPN partnership with Viacom. The ruling cleared the way for completion of Viacom's proposed $37 billion merger with
CBS
(CBS) - Get Report
.
Bond Focus: Treasuries Shrug Off Big Economic Numbers and Rising Dow
By
Elizabeth Roy
Senior Writer
3/16/00 10:39 AM ET
Long-maturity Treasuries gained moderately despite a uniformly strong slate of economic data -- including the biggest increase in inflation at the wholesale level in nearly 10 years -- and the massive blue-chip stock rally. The action dropped the 10- and 30-year note and bond yields to their lowest levels in months.
The Treasury Department's purchase $1 billion of long-dated Treasuries from investors was partly responsible. In addition, the Treasury market is in very good shape from a technical-analysis standpoint.
Lucky. It faces another key test tomorrow in the form of the
Consumer Price Index
, the broadest measure of inflation.
The benchmark 10-year Treasury note rose 9/32 to 101 27/32, trimming its yield 3.8 basis points to 6.247%, its best close since Dec. 15. The 30-year Treasury bond rose 12/32 to 102 25/32, dropping its yield 2.6 basis points to 6.048%, a level it hadn't seen since Nov. 16. But the two-year Treasury note was unchanged at 100 1/32, its yield 6.480%.
At the
Chicago Board of Trade
, the June
Treasury futures contract rose 10/32 to 95 25/32.
Four economic releases this morning all presented bond traders with reasons to sell.
Inflation at the wholesale level, as measured by the
Producer Price Index
rose 1.0% in February, the biggest gain since October 1990. Economists polled by
Reuters
had forecast a 0.5% gain, on average. The report brought the year-on-year increase in the PPI to 4.0%, the fastest pace since January 1991.
But the more-important core PPI, which strips out volatile food and energy prices, rose only 0.3%. The average forecast was for a 0.2% gain, but a miss of that magnitude isn't a huge deal. And the core PPI is rising at just a 1.0% year-on-year pace. As recently as January 1999, it was rising at a 2.2% year-on-year pace.
Meanwhile, the February
housing starts
report showed a faster pace of new home construction than economists anticipated, indicating that the economy is refusing to slow despite higher interest rates. Housing starts accelerated 1.3% to a pace of 1.781 million from 1.758 million in January.
Two things mitigated the impact of that news, however. Multifamily housing starts, which are volatile, accounted for the entire increase. Single-family starts -- which tend to be more stable -- declined. Also, building permit issuance, a leading indicator of housing starts, dropped 8.0% to a 1.631 million pace.
Then, testifying to how difficult it is for employers to find workers, the weekly count of
initial jobless claims
dropped to a new generational low of 262,000, the fewest claims for unemployment insurance since December 1973.
Finally, the
Philadelphia Fed Index
surged to 25.0 in March from 13.3 in February. It had been forecast to rise very slightly, to 14.1. However a sub-index measuring prices paid by Philadelphia-area manufacturers retreated from 40.0 to 33.6.
The Treasury market's ambivalence to the news stemmed partly from the fact that the Treasury Department bought from dealers $1 billion worth of 30-year bonds issued from 1988 to 1991 in its second buyback operation in as many weeks. By taking securities out of circulation, the Treasury Department is using a portion of the federal budget surplus to pay down outstanding debt.
While there's no objective measure of how well or poorly a buyback operation went, market analysts said today's went more smoothly than
last week's. Last week, only a few dealers managed to offer securities at low enough prices to have their offers accepted, said Michael Cartine, Treasury market analyst at
IFR
(formerly
Thomson Global Markets
) in Boston. This time, a broader spectrum of about 10 dealers had their offers accepted, Cartine said.
Accordingly, fewer people were left holding securities they had expected to sell. "It's the market preparing itself better for the buyback, and not leaving players with as much of an overhang," he said.
In today's operation, the Treasury was offered $6.4 billion of securities, compared to $8.6 billion last week.
Treasury prices improved slightly immediately after the buyback results were announced at around 11:30 a.m. EST, "but they gave it up as stocks ratcheted higher," said Michael Gregory, senior economist at
Lehman Brothers
. "To the extent that bonds try to get some direction from stocks, a big increase in the Dow would ordinarily be negative. But a buyback would ordinarily be positive, so it was a bit of a wash."
Meanwhile, the long end of the market is in good shape technically.
"It's almost like you're supposed to throw the numbers out," said Michael Pianin, trader at
Fuji Securities
. "If you look at the
economic numbers there's nothing obvious why you would want to buy. But they did nothing to either dissuade people from staying with long positions or covering back short positions. It's almost a momentum thing. It's not trading on fundamentals, so if you're looking at fundamentals, you just might not do a trade. But if you're looking at technicals, they're saying to get long."
Economic Indicators
There were no other economic releases today. Tomorrow brings the
Consumer Price Index
and
real earnings
for February, and the preliminary
Consumer Sentiment Index
for March.
Currency and Commodities
The dollar weakened against the yen and the euro. It lately was worth 105.50 yen, down from 105.66 yesterday. The euro was worth $0.9709, up from $0.9672. For more on currencies, please take a look at
TSC's
new
Currency Watch column.
Crude oil for April delivery at the
New York Mercantile Exchange
rose to $31.17 a barrel from $30.72.
The
Bridge Commodity Research Bureau Index
rose to 217.07, its highest level since May 1998, from 216.31.
Gold for April delivery at the
Comex
fell to $287.00 an ounce, its lowest level since early February, from $289.60.
To view TSC's Economic Databank, see: http://www.thestreet.com/markets/databank/897636.html
Copyright 2000, TheStreet.com