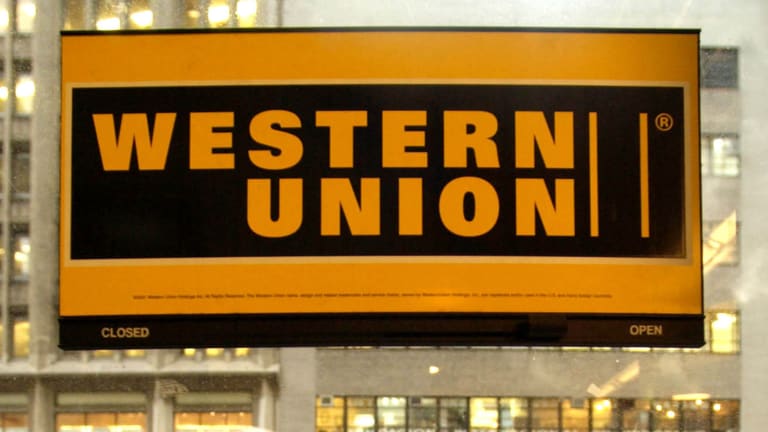 Cyber Threats Are Everywhere, Says Western Union's Chief Information Security Officer
While the mobile payments industry is getting better at tackling security issues, there is room for improvement.
The rise of mobile payments is overwhelming, but with that comes a host of security concerns.
"(Cyber) attacks are coming from all over," said Mike Kalac, chief information security officer at Western Union (WU) - Get Western Union Company Report , based in Denver, Colo. "It's not anywhere specific -- it's anyone who is trying to get to that consumer data." 
Which makes safeguarding the space all the more difficult.
"We continually test our code," he said. 'We drive a culture of security within our application programmers to make sure they're developing secure code." 
Western Union actually crowdsources its own code in an effort to protect its mobile and digital platforms. "We have thousands and thousands of hackers that are available to try to bust into and hack our code," Kalac said. "These are registered white hat hackers that have turned over very interesting bugs, threats and vulnerabilities to us that we remedied." 
And while he thinks the industry is getting better at tackling security issues, there is room for improvement.
"I think there is a lot of great technology out there," Kalac added. "There are some areas that need to become much more automated. We found that a lot of the technology in the security space is very point-solution driven."
Automation refers to computers doing the dirty work -- that is, cleaning up a system after a security breach, among other tasks traditionally completed by people.
Meanwhile, Kalac said Western Union is investing tens of millions of dollars in cyber security.  For context, its total revenue during third quarter stood at roughly $1.4 billion.
And CEOs are increasingly worried about cyber security. A PwC report showed 61% of CEOs said they referred to cyber security as a possible threat to their business in 2014, up from just 48% in 2013.
Some of the biggest banks, like JPMorgan Chase (JPM) - Get JPMorgan Chase & Co. Report , spent $250 million on cyber security last year and CEO Jamie Dimon said in an interview that he expects that figure to double. Though that expenditure pales in comparison to the enormity of the bank, which reported $23.5 billion in revenue during the third quarter and boasts over $2 trillion in assets.