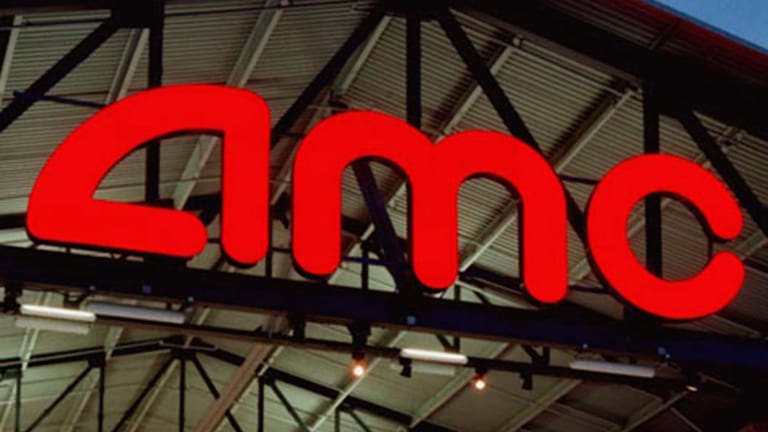 Curtain Comes Down on AMC Entertainment Following Wider-Than-Expected Loss
AMC Entertainment falls after its first-quarter loss is wider than analysts' expectations.
Shares of AMC Entertainment Holdings (AMC)  declined Thursday, tumbling 10.4% to $13.12, after the theater chain company missed Wall Street's first-quarter earnings forecasts.
The Leawood, Kansas-based company reported a net loss of $130.2 million or $1.25 a share, down from earnings of $17.7 million or 14 cents a year ago, and wider than analysts' expectations of a loss of 55 cents a share. The wider loss was partially due to a 12.2% decline in attendance, AMC said.
In the first quarter, the company said, the U.S. industry box office declined 16.2% to $2.4 billion on a 14.8% decline in attendance.
Revenue totaled $1.2 billion, down 13.2% from the year-ago figure and short of Wall Street's projection of $1.19 billion.
"While we have high expectations for 2019, due to an extraordinary slate of movies coming, the timing of releases within the film slate suggests that it will be a back-end loaded year," Adam Aron, CEO and president of AMC, said in a statement. "In addition, the first quarter of 2019 faced a tough year-over-year comparison, as Black Panther last year made the first quarter of 2018 the second highest grossing first quarter of all time."
Since the end of the first quarter, the company said, the box office has begun to build momentum with the April opening of "Avengers: Endgame," which broke nearly every box office record both domestically and internationally and grossed more than $2 billion globally in its first two weeks in theaters.
Learn the History of the Companies in Your Portfolio | Behind the Label