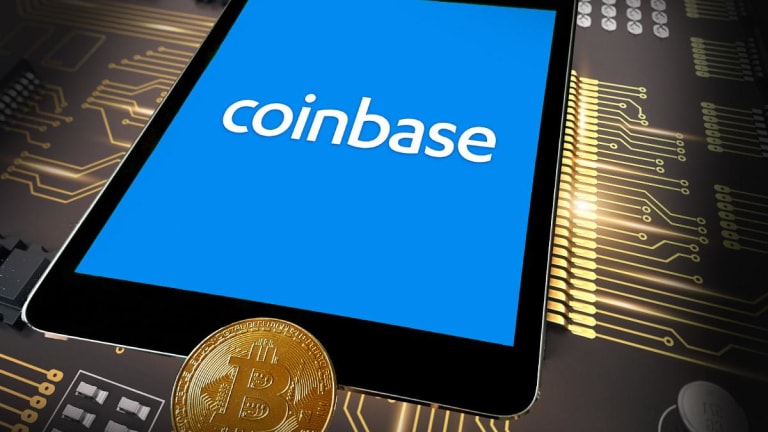 What Is Coinbase and How Do You Use It?
Coinbase has billed itself as one of the most popular, secure, and user friendly cryptocurrency exchanges--but what exactly does that mean and is it true?
Cryptocurrencies have been one of the fastest growing financial trends in recent history, with roughly 150 million people taking part in the digital coin market since its 2009 inception with Bitcoin. As this new form of money inches closer and closer to the mainstream, the question of who the bank for this currency will be naturally follows. In 2012, Coinbase sought to provide the answer.
What Is Coinbase?
Coinbase is one of the most popular cryptocurrency exchanges in the world, based in the U.S. and operating at varying capacities in 103 other countries including the likes of the U.K., Mexico, and Spain. A cryptocurrency exchange, as the name suggests, functions as a middleman in the crypto market, providing a platform for users to buy and sell different coins. Exchanges vary on factors ranging from the type of coins it trades, whether it allows for purchases with fiat money (USD, EUR, JPY), transaction fees, and processing times.
For those looking to purchase the most popular cryptocurrencies with fiat money, Coinbase remains one of the most secure and used options out there. It features an easy-to-use interface that makes it great for those looking to get into buying and trading cryptocurrencies for the first time. Processing times can be lengthy though, typically lasting between three to five days, another reason why this service caters more toward those looking into cryptocurrencies for the first time than those looking to make serious trades.
Remember though, while it allows you to buy and sell coin, you can't store it there. For that, you'll need a wallet. These come in the form of hardware, software, online services, or even paper. There intended for the security of your coin in case someone ever hacks an exchange. While Coinbase itself carries the rare distinction of never being hacked, many users' individual accounts have been compromised in the past. Setting up a personal wallet rather than relying on the one Coinbase provides is likely your safest option.
Which Cryptocurrencies Does Coinbase Support?
Here are all 15 cryptocurrencies supported by Coinbase, listed in order of their current market cap.
Bitcoin ($177.7 billion)
Ethereum ($22.5 billion)
XRP ($13.3 billion)
Litecoin ($5.6 billion)
Bitcoin Cash ($5.4 billion)
EOS ($3.8 billion)
Stellar Lumens ($1.7 billion)
Chainlink ($802.6 million)
Ethereum Classic ($679.7 million)
Zcash ($493.1 million)
USD Coin ($404.8 million)
Basic Attention Token ($297.7 million)
Ox ($134.8 million)
Augur ($129 million)
Dai ($80.2 million)
How to Buy and Sell Cryptocurrency on Coinbase
The first step to trading cryptocurrency on Coinbase is making an account. This part is straightforward: enter your name, email, password, and the state you live in. Then just verify your email, and you're in. Depending on the state you live in, you may have to enter further information disclosing your employment and your purposes in using Coinbase.
Actually trading means putting in personal financial information. You can input info from your bank account, credit/debit card, address, and ID. The cap on your buying options rises as you provide more data, with the final cap resting at $50,000 for USD and €30,000 for EUR.
Your purchasing methods rely on either banking accounts, credit/debit cards, and wire transfers via Paypal (PYPL) . Keep in mind that these all come with different fees and processing times. Banking accounts have the lowest but take 4-5 days. Credit/debit cards and wire transfers are faster at instant processing and 1-3 days respectively, but they come with higher fees.
Once you have at least one of those options set up on your account, you can select a coin, your wallet, and what payment method you'll be using. After this, you input how much money you'd like to put down and will then see how much of your chosen currency you'll get back for it. The service allows you to buy coins in fractions, something especially useful for its most popular cryptocurrency, Bitcoin, which currently resides at the prohibitively high price of $9,972.16 per coin.
Selling mirrors the buying process. Select what wallet you're taking coins from, which you'd like to sell and how much, then see what that translates to in your chosen form of fiat money. After that, select your payment method, and simply sell.
How Much Are Coinbase Fees?
Coinbase incorporates a mix of fixed and variable fees. It charges a flat fee for smaller purchases, organized like this:
99 cents for buying/selling at or below $10.99
$1.49 for buying/selling from $11 to $26.49
$1.99 for buying/selling from $25.40 to $51.99
$2.99 for buying/selling from $52 to $78.05
Once your purchases or sales exceed $78.05, the rate changes depending on your payment method. If you use your bank account, the flat $2.99 fee continues up to buying or selling at $200. Once you exceed that, a variable 1.49% fee comes into play. For those using their credit/debit card or wire transfers, a variable fee of 3.99% begins for anything at or exceeding $78.06.
Provided the financial institution backing your payment method doesn't tack on any fees, these should be the only ones you are charged. It'll be computed in your purchase by subtracting its value in the form of the coin you receive. For example, if you pay $10 for Ethereum, you'll receive $9.01 worth of Ethereum.
What Countries Does Coinbase Support?
Here's a breakdown of all the countries Coinbase supports:
Africa
Angola**
Benin**
Botswana**
Cameroon**
Ghana**
Kenya**
Mauritius**
Namibia**
Rwanda**
South Africa**
Tunisia**
Uganda**
Zambia**
Asia
Armenia**
Bahrain**
Brunei Darussalam**
Hong Kong**
India**
Indonesia**
Jordan**
Kazakhstan**
South Korea**
Kuwait**
Kyrgyzstan**
Macao**
Maldives**
Mongolia**
Nepal**
Oman**
Philippines**
Singapore*
Taiwan**
Uzbekistan**
Australia
Australia*
New Zealand**
Europe
Andorra
Austria
Belgium
Bulgaria
Croatia
Cyprus
Czech Republic
Denmark
Estonia
Finland
France
Gibraltar
Greece
Guernsey
Hungary
Iceland
Isle of Man
Italy
Jersey
Latvia
Liechtenstein
Lithuania
Luxembourg
Malta
Monaco
Montenegro**
Netherlands
Norway
Poland
Portugal
Romania
San Marino
Serbia**
Slovakia
Slovenia
Spain
Sweden
Switzerland
Turkey**
United Kingdom
North America
Aruba**
Bahamas**
Barbados**
Bermuda**
Canada*
Cayman Islands**
Costa Rica**
Curaçao**
Dominican Republic**
El Salvador**
Guatemala**
Honduras**
Jamaica**
Mexico*
Nicaragua**
Panama**
Trinidad and Tobago**
United States
British Virgin Islands**
South America
Argentina**
Brazil**
Chile*
Colombia**
Ecuador**
Paraguay**
Peru**
Uruguay**
* Country where only buying and converting Crypto is supported
** Country where only converting crypto is supported
Is Coinbase Safe?
As one of the most popular exchanges out there with over 10 million users, Coinbase has put a series of measures in place to ensure the security of its platform. After all, one of the most popular exchanges prior to Coinbase, Mt. Gox, collapsed after a single hack stole $500 million in Bitcoin.
Coinbase prides itself on its security, having never been hacked, and with this fact, has driven millions of customers to its service over others. However, while no one hacked Coinbase itself, users have had their individual accounts hacked, another reason why you should store your coin on a private wallet rather than letting it stay on Coinbase.
As for their security measures, Coinbase stores 98% of customer funds offline in cold storage consisting of hard drives and paper backups. They then disperse these around the world in safe deposit boxes and vaults.
Coinbase also keeps users' data off of servers and disconnected from the internet to make it more difficult for hackers. They then divide the data and encrypt it before saving it onto hard drives and paper backups before, just like with users' funds, dispersing them in safe deposit boxes and vaults across the globe.
It also makes 2-step verification a requirement rather than recommendation. This means logging in and other sensitive transactions will require you receive a code on your phone and then enter it before proceeding.
The site also follows standard industry practices by encrypting all traffic, private wallets, and keys on their site.
Introducing TheStreet Courses:Financial titans Jim Cramer and Robert Powell are bringing their market savvy and investing strategies to you. Learn how to create tax-efficient income, avoid mistakes, reduce risk and more. With our courses, you will have the tools and knowledge needed to achieve your financial goals. Learn more about TheStreet Courses on investing and personal finance here.