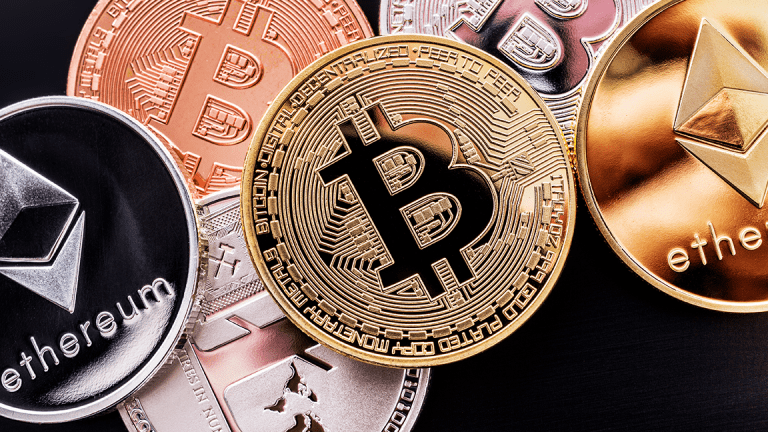 Cryptocurrency in Focus: China's NEO Snagged in PRC Crypto Volatility
The team is building an open source, 'smart economy' by combining digital assets, digital identification, and smart contracts into a flexible blockchain framework.
One of the leading blockchain platforms in China, NEO has been grappling with market volatility spurred by recent announcements on blockchain and crypto from the People's Republic.
The team is building an open source, "smart economy" by combining digital assets, digital identification, and smart contracts into a flexible blockchain framework. NEO's platform supports a dual-token economy, where NEO is a governance token used to effectively create blocks and determine service fees, and GAS is used to pay the service fees.
But the past four weeks have been a turbulent time for the crypto markets, driven by major developments in China. On Oct. 25, China's state premier Xi Jingping publicly came out in praise of blockchain technology, leading to a surge in performance across the crypto markets, particularly for China-based projects.
The FCAS Tracker provides institutional and sophisticated retail investors a top-down approach to tracking 500+ cryptocurrencies fundamentals. FCAS Tracker is currently free to a select group of new users as we continue to develop the product. Visit us here to gain access to Flipside Analytics.
What was not immediately clear at the time, however, was that this shift in the CCP's sentiment toward blockchain technology would also lead to cleansing efforts targeting the industry. On Nov. 14, the People's Bank of China's (PBoC) in Shanghai issued a notice to districts across the city instructing them to investigate and clear out crypto trading businesses and related services in their respective areas by Nov. 22. The crackdown turned out to be a national effort.
The PBOC was quick to clarify that its support of blockchain was not tied directly to cryptos as a whole, noting that virtual currency speculation had spiked significantly in the country since the announcement at the end of October.
Taking It, Bit by Bit
As Bitcoin's price tumbled below $7,000, China-based projects were hit with the brunt of the market's downward forces. NEO price declined more than 30% since Nov. 14, as fear gripped investors across the industry. Developer metrics for the project remained strong throughout the ordeal, despite a minor plateau in code contributions that began on the same date. User activity growth stagnated since the announcements, while market maturity declined as overall market volatility climbed. Overall, NEO project's health has remained strong, propelled by continued development on the protocol.
Here's the lowdown on the ratings:
Fundamental Crypto Asset Score (FCAS) is up 8-points (0.97%)
User Activity is up 7-points (0.9%)
Developer Behavior is up 7-points (0.82%)
Market Maturity is up 22-points (2.64%)
Our Hot Take
The market whiplash that ensued from announcements in China feels like an overreaction to opposing sentiments around the state of the blockchain and the crypto industry in the People's Republic. The proverbial highs were too high, as elated investors reacted to the October announcement in a flurry that drove up prices. At the same time, the fear that sent asset prices plummeting weeks later felt like an unnecessary market correction and instant karma for market players who thought the shackles were coming off.
While it feels like China is ahead in the blockchain innovation race, with the development of their Central Bank Digital Currency gracing headlines weekly. Its approach is still pragmatic, moving three steps forward and two steps back in a delicate dance. In contrast, the U.S. has seemingly stifled blockchain and crypto innovations, but the tact would appear more foundational in its approach; choosing to draw a hard line on how markets proliferate, rather than spending government resources pulling weeds of illicit crypto service companies that inevitably emerge in less strict jurisdictions.