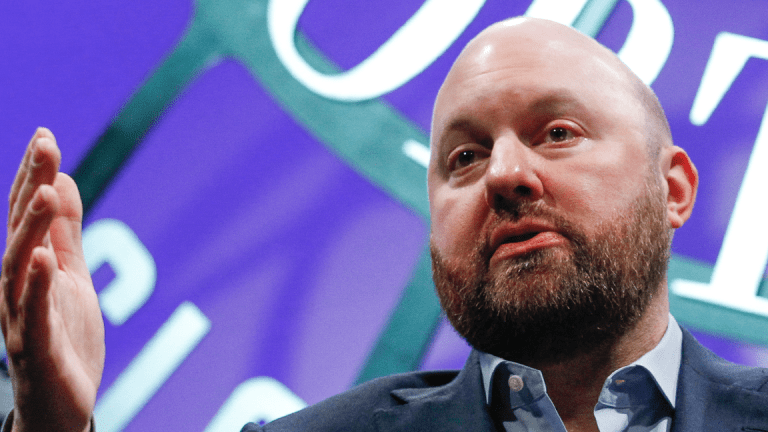 Andreessen Horowitz, Silicon Valley VC Firm, to Refocus on High-Risk Crypto Bets
Andreessen Horowitz, one of Silicon Valley's most notable venture capital firms, is registering as an investment adviser in order to focus more on riskier crypto bets.
One of Silicon Valley's best-known venture capital firms is switching gears.
Andreessen Horowitz, the 10-year-old VC shop that counts Facebook (FB) - Get Facebook, Inc. Class A Report Pinterest, Lyft (LYFT) - Get Lyft Inc Class A Report and Airbnb among its biggest bets, filed paperwork in March to become a registered investment adviser. As first reported by Forbes, the change is expected to go into effect in the coming weeks once reviewed by the SEC.
What's behind the change? According to Forbes' profile of the firm's co-founder, Marc Andreessen, the switch means that the firm will have more freedom to take up riskier bets in crypto, which are subject to greater SEC oversight. The agency considers those investments "high risk", and places more limitations on crypto investments than it does traditional venture capital bets.
The firm has been delving into crypto for some time, and in 2018, it raised its first-ever crypto fund, dubbed a16zcrypto. That $350 million fund invests in crypto companies and protocols, and is intended to be neutral to market conditions in crypto: "If there is another 'crypto winter,' we'll keep investing aggressively," the company wrote in a blog post.
Compared to much of 2017 and 2018, cryptocurrencies haven't been as hot as of late. The price of one bitcoin, for example, is down about 80% since hitting an all-time high of more than $20,000 in December 2017, and was trading at $4,818 on Tuesday. 
There are other pressures that might be pushing Andreessen Horowitz in a new direction, as well. The entrance of mega-funds, namely Softbank's (SFTBY) Vision Fund, have made it hard for venture capitalists to compete on deal size alone -- leaving many VC firms to refocus on things like domain expertise to secure deals.