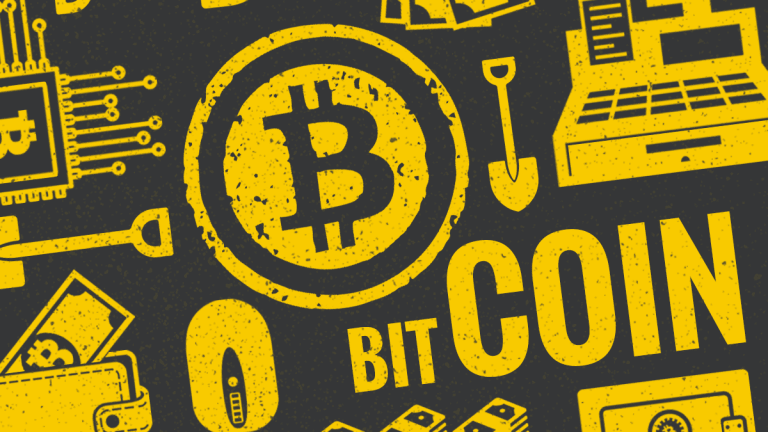 Cryptocurrency Markets Quiet for Now, but Catalysts for Moves Loom
The cryptocurrency markets could soon make a break in either direction following upcoming news from the SEC regarding ETFs.
Cryptocurrency markets have been unusually quiet lately, but some are viewing that as the proverbial calm before the storm.
That's because the Securities and Exchange Commission -- the dominant US regulatory body that oversees securities regulations -- is set to soon respond to a request for a new Bitcoin ETF. And that's on the heels of the SEC establishing its own office to help new cryptocurrency offerings with compliance issues. 
Cryptocurrency trading has been quiet in the back half of October as Bitcoin clocked a four-week high of $6,810 last Monday and now stands at around $6,500.
On the near horizon is the Nov. 5 deadline for the SEC to respond to the most recent request for a Bitcoin ETF (Exchange Traded Fund). Market makers have been trying to create a way for broader markets to participate in Bitcoin, such as through an ETF, for well over a year.
The ETF Merry-Go-Round
In August of this year alone, the SEC rejected nine proposals for a Bitcoin ETF, expressing concern about sufficient transparency to prevent manipulation. However, SEC Commissioner Hester Peirce expressed disappointment in the decisions, noting that Bitcoin as an asset is mature enough to be worthy of trading in U.S. markets.
Corey Blaser, CEO of ProfitStance, the first company to launch dedicated accounting and tax software for cryptocurrency investors, agreed with Peirce's assessment, but believes ETF candidates should do more: "The cryptocurrency market needs legitimacy, but the price of legitimacy is transparency, common-sense protections and smart regulation," he wrote in an email to TheStreet. "Exchanges can and should do more to protect investors...they should adopt better APIs and more consistent and accurate reporting."
When the industry does comply, Blaser is confident the SEC will approve ETFs for Bitcoin -- which would be a big step toward attracting additional mainstream retail investors.
The SEC Adds a Life Line for ICOs
Meanwhile, late last week, the SEC launched a division that will make it easy easier for firms to surmount the legal complications of launching Initial Coin Offerings (ICOs) -- a controversial crowdfunding method for blockchain-based tech companies.
The new Strategic Hub for Innovation and Financial Technology, or FinHub, will serve as a contact point for the SEC to interact directly with developers and entrepreneurs in the cryptocurrency world. Prospective entrants will now be able to ask questions and get further clarity from the SEC before stepping out with a coin offering.
Litigation attorneys for ICO entrants see the new division as providing some clarity in a fast-moving market. Said Evan Strassberg, a commercial litigator and Partner at law firm Michael Best & Friedrich LLP: "To the extent the SEC is willing to help prospective digital coin offerers and investors to understand their legal obligations and rights, we view this as a very positive development. Providing greater transparency and legal certainty should aid in the growth of ICOs and the success of this sector."
Securities litigator Michael Anderson of law firm Parr Brown noted that "cryptocurrencies and ICOs present many interesting legal issues right now. For all of the exciting possibilities and efficiencies they offer, they are also typically less regulated, which can increase the risk of fraud and manipulation. An increased SEC presence in this area should be positive for both current and potential investors alike."
What effect could the SEC's FinHub, especially when coupled with one or more U.S. ETFs, potentially have on cryptocurrency prices?
At the most recent World Economic Forum in Davos, Switzerland in January, cryptocurrency portfolio manager Jeet Singh noted that the current volatility is entirely normal for the cryptocurrency space, whose prices can fluctuate by as much as 70% to 80%. He also noted that current equity giants like Microsoft and Apple were also volatile in their earlier days. As companies develop their models and the ecosystem solidifies, their stocks not only rose but became much more stable as well.
Parr Brown LLP President Jonathan Hafen sees the current moves as a positive indicator: "Having litigated securities issues for many years, I can't emphasize enough what is perhaps the most important factor for entrepreneurs, investors, and regulators: predictability. By adding resources in this area, which is in the midst of explosive growth while remaining notoriously unpredictable, the SEC is providing increased predictability from an enforcement standpoint. That is just what we need right now."
While cryptocurrency is having a tough 2018, the ecosystem is quietly making progress toward becoming a viable and universal currency for all. The current SEC developments will probably help and just possibly, avoid a "Crypto Winter."
The author holds stock in investment holding company, Leucadia, and is a partner in an emerging technology marketing firm, Notability Partners. He holds no positions in cryptocurrencies nor in any companies that invest in them.