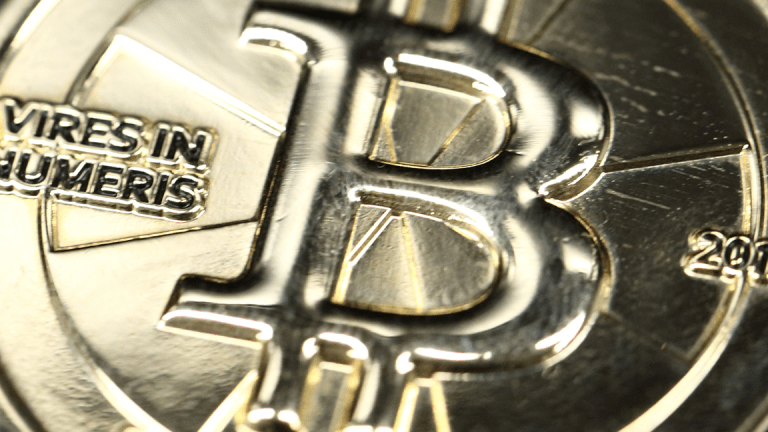 Cryptocurrencies Could Be 20% of Capital Gains Tax Payments This Year
Tax liabilities for cryptocurrencies in the U.S. are estimated to total $25 billion, according to Fundstrat. Could this put selling pressure on cryptocurrency markets?
The U.S. Treasury could get a big windfall this tax season from an unlikely new asset class: cryptocurrencies.
According to noted bitcoin bull Thomas Lee of Fundstrat, the total tax liability in the U.S. for cryptocurrencies is estimated to be $25 billion for 2017, meaning cryptocurrencies could be about 20% of total U.S. capital gain tax payments this tax season.
But with expectations high for an enormous cryptocurrency-driven boost to the Treasury, traders have begun to worry that the fast-approaching April 15 tax filing deadline could be adding selling pressure in crypto markets. According to Lee, there is "likely some credence" to those concerns. Here's why.
In 2017, traders increased the value of the cryptocurrency market by a record $590 billion, which was 60 times the previous record addition of $11 billion in 2016. Of that massive increase in market value, Lee said he estimated 30% of cryptocurrency holders were in the U.S., meaning $187 billion of the market value increase came from domestic traders.
Because of the significant number of U.S. investors paired with astronomical crypto gains in late 2017, there were about $92 billion in taxable gains from digital currencies in the U.S. for the year, Lee said. That could mean U.S. cryptocurrency holders are responsible for a tax liability of $25 billion.
"This is a massive outflow from crypto to USD and historical estimates are each $1 of USD outflow is $20 to $25 impact on crypto market value," Lee wrote.
And the Internal Revenue Service has made it clear it won't be lax on collecting crypto-related tax receipts, Lee noted. Total receipts for capital gains from the Treasury are expected to hit a record $168 billion for the income tax year 2017, Lee said, which would top the previous record in 2007 by $31 billion. About $143 billion of that total will come from non-crypto gains, leaving 20% to crypto's $25 billion in tax revenue. "If you are wondering why the IRS cares about crypto-taxes," Lee said, "this is the reason."
The cryptocurrency gains in 2017 were unprecedented, though. No other year has seen such astronomical price rallies in so many coins. That means it's unclear whether cryptocurrency will retain this large, 20% share of the government's capital gains tax receipts, Lee said. 
"It's probably going to be very lump," Lee told TheStreet. 
But the crypto tax bill could mean more than just a boost to the Treasury.
"We believe there is selling pressure by crypto exchanges who are subject to income tax in U.S. jurisdictions," Lee said, noting that several exchanges had net income in 2017 of more than $1 billion. Many exchanges keep their working capital in bitcoin cash or ethereum, meaning they may not have the cash on hand to pay their tax bills. Because of that, exchanges could be selling crypto to get enough cash to pay taxes, Lee suggested.
"We believe selling pressures have been amplified by capital gains tax-related selling this year," Lee wrote. "If this is correct, we should see improved dynamics after April 15. We still like bitcoin and large-caps and while we believe the bear market for alt coins is largely over, we do not see upside for alts until mid-August."
Lee said that data suggest most taxpayers file the week of April 15, meaning the selling "should ease up" in the U.S. once next week has come and gone.
Lee and the Fundstrat team target bitcoin at $25,000 at the end of this year, implying upside of 274% for the No. 1 cryptocurrency by market value. Lee said, "The on-ramps for crypto are still improving."