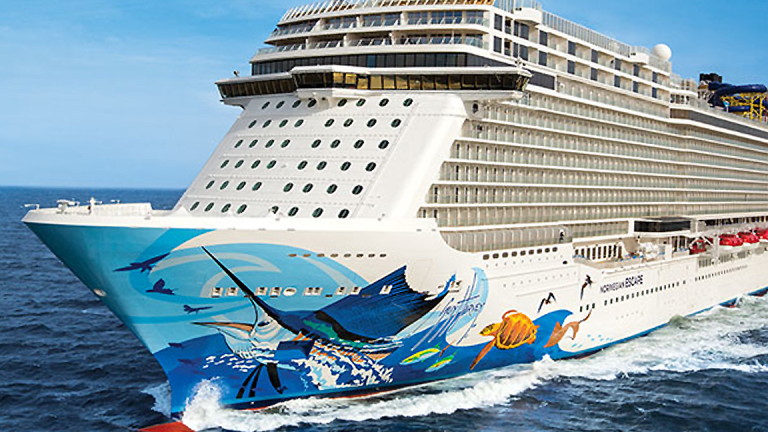 Cruise Ships Are Failing Health Inspections at Record Rate
There were 14 instances of health inspection fails in 2017.
Rough seas weren't the only thing cruise line passengers had to worry about in 2017. 
Cruise ships failed a record 14 health inspections in 2017, more than any year over the past decade, according to data compiled by Market Watch. 
Failing grades are caused by infractions ranging from an improperly placed mop to conduct that could endanger passengers health. 
Carnival Cruise Lines (CCL) - Get Report ships were responsible for five of the failing grades, with three of those grades being handed down in November and December. 
Carnival has had an additional ship fail an inspection this year. 
"We take these inspections very seriously and share lessons learned and best practices with every ship in our fleet," Carnival said in a statement. "Our most important focus is always the safety and well-being of our guests. We remain confident that our shipboard operations, especially in food handling and preparation, are of the highest quality and we are always committed to delivering an exceptional experience to our guests."
More of What's Trending on TheStreet: