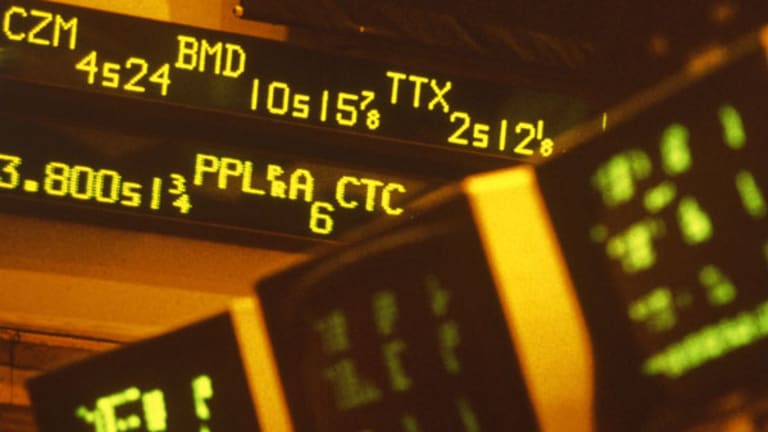 Crude Is Likely Heading Lower but Shorts Should Be 'Cautious'
Peter Amandio of Chicago Energies correctly called crude moving into the $50s in 2014. Today he tells TheStreet's Jill Malandrino to expect more pressure in 2015.
NEW YORK (TheStreet) -- West Texas Intermediate sold off violently from July until year-end, dropping from around $100 per barrel to around $52.50. However, investors shouldn't expect the same type of rapid selling in crude this year, says Chicago Energies' Peter Amandio.
That's not to say he doesn't foresee oil going lower in 2015, as he is a "cautious short" at this point. In other words crude prices seem more likely to go lower than higher, but without the same type of velocity that it had in 2014. 
Don't forget that geopolitical tensions in the Middle East or Russia could always give crude prices the spark it needs to rally. That's one of the reasons Amandio remains cautious going forward. 

Energy Select Sector SPDR ETF XLE data by YCharts
Even with oil trading in the low $50's, prices still don't seem low enough, he reasoned. It looks as if there's more room to the downside. OPEC members seem unlikely to cut production, which will continue to drive high levels of supply and thus lower prices. 
OPEC members want to push oil prices lower, because it will force out many of the high-cost producers. So while oil-producing companies and countries experience short-term pain, OPEC is hoping that it results in a long-term gain, by making some these companies close, thus lowering supply and boosting prices, Amandio said. 
In regards to natural gas, the price action looks relatively bearish. However, the weather is one thing that could help buoy natural gas prices. When cold fronts move in, investors push prices higher, in anticipation of higher demand. 
That makes the commodity harder to short, but it does look like it's headed lower, he concluded. 
-- Written by Bret Kenwell 
This article is commentary by an independent contributor.